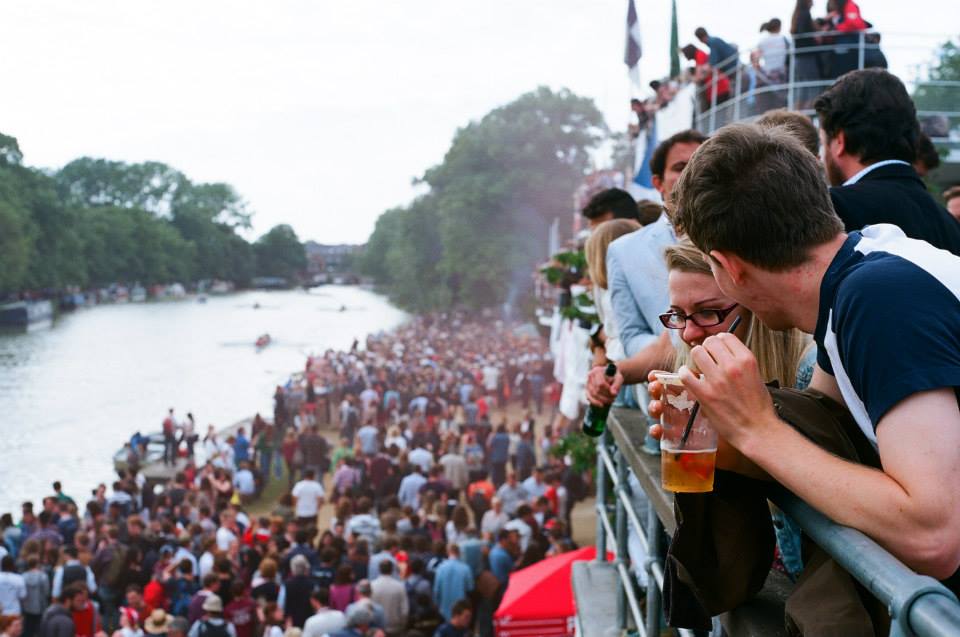 By Molly Ludlam-Steinke – Women's Captain-elect (and First Year Historian)
'Rowing is perhaps the most popular sport at Oxford, with around ten thousand spectators lining the banks of the Isis a couple of weeks ago to cheer frantically at the odd tradition which is Summer Eights. Rather than conventional side-by-side racing, this is a bumps regatta - which involves the boats lining up one behind the other along the length of the river. The aim is to race to physically 'bump' the boat ahead of yours before the one behind catches you up: as expected, this can get rather messy (with a good 'bump' guaranteed to become something of a Youtube sensation). Over the course of the four days, boats move up or down their division – depending on whether they bump or get bumped. If a boat manages to 'bump' every day, then they are awarded 'Blades' – whilst those who move down four places are recipients of the mortifying accolade of 'Spoons'.
Reflective of the all-encompassing nature of Oxford rowing was the incredible range of teams on the river. From the M4 boats in Division VI rowing in Viking hats and blonde wigs, to those competing for 'Head of the River' with veterans of the Oxford Blue Boat (or even the Olympics) – there was an absolutely fantastic atmosphere and a place for anyone, regardless of ability or time-commitment. What's more, the banks were absolutely packed with onlookers decked out in their college colours – proving that even if you've never set foot in a boat, bumps racing is an event to be enjoyed by all.
Brasenose had a solid Summer Eights, with more bumps inflicted on other colleges than suffered ourselves. W1 is now on the cusp on Division II, M1 did themselves proud by fighting their way even further up their division (after having won blades last year), M2 topped the Brasenose league table with only one bump off blades, M3 consisted of an enthusiastic mix of alumni and finalists - and W2 ended the week with a courageous sprint finish to successfully avoid Spoons. After having not been able to row on the water for the whole of winter term (called 'Hilary Term') due to flooding, this was the first experience of 'bumps' racing for those who only started rowing this year – and they absolutely loved it. With a great Brasenose spectator turnout, rowing past the boathouse meant hitting a wall of cheering and chanting that had the same effect on our exhausted muscles as a litre of Lucozade. Even a slightly disappointing 'row over' (where you aren't bumped, but don't manage to bump anyone else either) was soon forgotten in a haze of champagne spray and glasses of Pimms being passed into the grateful hands of rowers still with their feet strapped into the boat.
With a healthy dose of social events throughout the year, Brasenose rowing offers not only a chance to keep up fitness levels and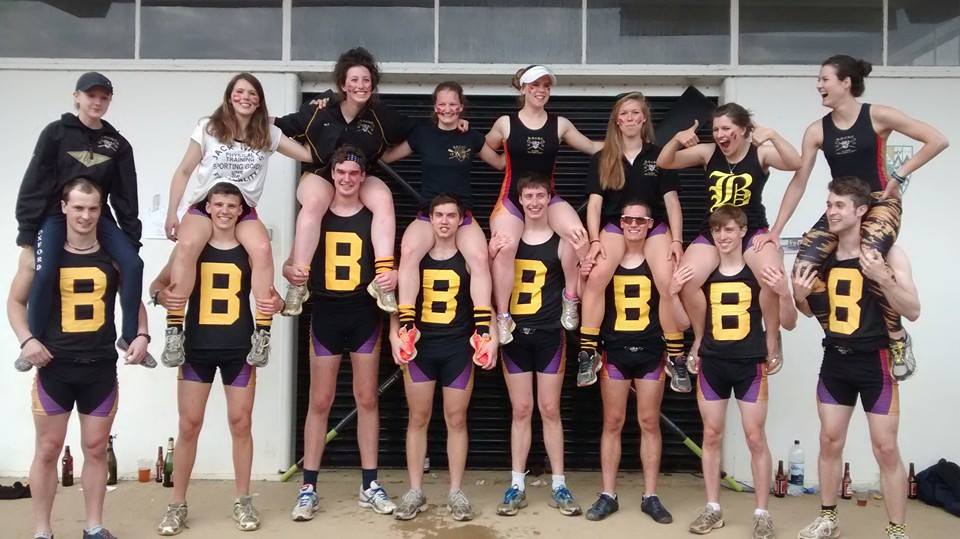 compete in the biggest sporting competition of the Oxford calendar (and a platform for higher-level rowing if you fancy it) – but also a great means of inter-year mingling. We're looking forward to greeting a new intake of novice rowers in October (both from the freshers and those who caught the bug after spectating this year), regardless of how social/serious a commitment they're willing to make. What's more, we'll be welcoming back with open arms a host of alumni throughout the year as we celebrate the 200th anniversary of Brasenose College Boat Club – the oldest collegiate boat club in the world.'
Rowing and other sports at Brasenose College are, as with all other colleges at both Oxford and Cambridge, completely optional but something many students participate in, along with drama, music, debating, charity work, journalism, partying and many other hobbies and pursuits. Sporting abilities form no part in the admissions process, which is based purely on academic credentials and potential.