Position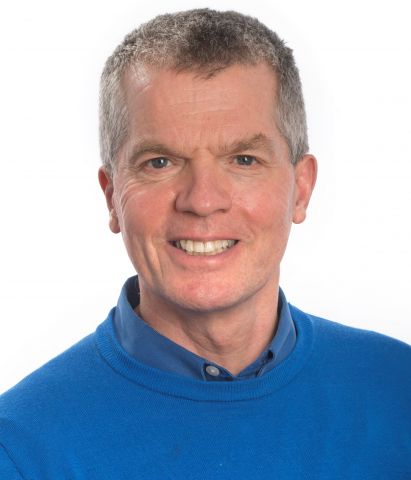 Jeffrey Cheah Fellow in Medicine. Professor of Precision Medicine.
Qualifications
BSc (Edinburgh), PhD (Cambridge).
Academic Positions
Jeffrey Cheah Fellow in Medicine, Brasenose College. Professor of Precision Medicine, University of Oxford.
Academic Background and Previous Positions
John Todd FRS, FMedSci, FRCP Hons, PhD is Professor of Precision Medicine at the University of Oxford (until recently Professor of Medical Genetics at the University of Cambridge), Director of the JDRF/Wellcome Trust Diabetes and Inflammation Laboratory (DIL) in the University's Wellcome Trust Centre for Human Genetics, and a Senior Investigator of the National Institute for Health Research.
Professor Todd researches type 1 diabetes (T1D) genetics and disease mechanisms with an aim of clinical intervention. Previously, he was Professor of Human Genetics and a Wellcome Trust Principal Research Fellow at the University of Oxford where he helped pioneer genome-wide genetic studies, first in mice and then in humans. He then went on to study the associations between mapped genomic disease-associated regions and phenotypes by founding and deploying the Cambridge BioResource. His research in genetics and diabetes has received several awards and prizes. In the latest phase of his research, to translate basic genetic and immunological knowledge to treatment and prevention, the DIL has now completed its first mechanistic, statistically adaptive, drug dose-finding trial in T1D patients, establishing new and effective methods of trial design, governance, conduct and patient recruitment. This design and analyses have revealed several previously unknown effects of interleukin-2 (IL-2) on the human immune system, providing key information on the future possibility of using subcutaneous administration of ultra-low doses of IL-2 to preserve pancreatic islet beta-cell function to treat and prevent T1D. Professor Todd has supervised 29 PhD students with three in progress. h-index 93, total citations over 36,000.
Undergraduate Teaching Areas
Genetics, immunology, diabetes.
Graduate Teaching Areas
Genetics, immunology, diabetes.
Research Interests
As above
Selected Publications
A method for identifying genetic heterogeneity within phenotypically defined disease subgroups.
Liley J, Todd JA, Wallace C. Nat Genet. 2016 Dec 26. doi: 10.1038/ng.3751. [Epub ahead of print]
Type 1 Diabetes Prevention: A Goal Dependent on Accepting a Diagnosis of an Asymptomatic Disease.
Ziegler AG, Bonifacio E, Powers AC, Todd JA, Harrison LC, Atkinson MA. Diabetes. 2016 Nov;65:3233-3239.
Lineage-Specific Genome Architecture Links Enhancers and Non-coding Disease Variants to Target Gene Promoters.
Javierre BM, Burren OS, Wilder SP, Kreuzhuber R, Hill SM, Sewitz S, Cairns J, Wingett SW, Várnai C, Thiecke MJ, Burden F, Farrow S, Cutler AJ, Rehnström K, Downes K, Grassi L, Kostadima M, Freire-Pritchett P, Wang F; BLUEPRINT Consortium., Stunnenberg HG, Todd JA, Zerbino DR, Stegle O, Ouwehand WH, Frontini M, Wallace C, Spivakov M, Fraser P. Cell. 2016 Nov 17;167:1369-1384.e19. doi: 10.1016/j.cell.2016.09.037.
Rebranding asymptomatic type 1 diabetes: the case for autoimmune beta cell disorder as a pathological and diagnostic entity.
Bonifacio E, Mathieu C, Nepom GT, Ziegler AG, Anhalt H, Haller MJ, Harrison LC, Hebrok M, Kushner JA, Norris JM, Peakman M, Powers AC, Todd JA, Atkinson MA. Diabetologia. 2017 Jan;60:35-38.
Regulatory T Cell Responses in Participants with Type 1 Diabetes after a Single Dose of Interleukin-2: A Non-Randomised, Open Label, Adaptive Dose-Finding Trial.
Todd JA, Evangelou M, Cutler AJ, Pekalski ML, Walker NM, Stevens HE, Porter L, Smyth DJ, Rainbow DB, Ferreira RC, Esposito L, Hunter KM, Loudon K, Irons K, Yang JH, Bell CJ, Schuilenburg H, Heywood J, Challis B, Neupane S, Clarke P, Coleman G, Dawson S, Goymer D, Anselmiova K, Kennet J, Brown J, Caddy SL, Lu J, Greatorex J, Goodfellow I, Wallace C, Tree TI, Evans M, Mander AP, Bond S, Wicker LS, Waldron-Lynch F. PLoS Med. 2016 Oct 11;13:e1002139. doi: 10.1371/journal.pmed.1002139.
E-mail
Links
Wellcome Trust Centre for Human Genetics