Position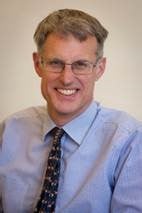 Bursar
Qualifications
MA Hons (Cantab)
Role
The Bursar is the Chief Financial and Administrative Officer of the College. With the Principal's oversight, the Bursar is responsible for strategic planning for and takes a lead role in the management of the College's endowment. The Bursar is also responsible for property and, ultimately, the domestic aspects of the College. The Domestic Bursar, to whom the role delegates, reports to the Bursar. The Bursar has line management responsibility for the College's ICT and HR as well as the Finance Bursary..
Background
Philip started at Brasenose in 2010. For the previous fifteen years, he had led the finance and administration functions for a range of charities, both as Finance Director and as Trustee or Honorary Treasurer. Most recently he was Director for Corporate Services for YWCA, and Treasurer of Green Alliance.
Philip studied Classics at Emmanuel College, Cambridge, before training and working as a management accountant at ICI and Zeneca. Philip also studied at Birkbeck for a year in 1996-7 and passed the Postgraduate Certificate in Economics with distinction.
Other
Philip lives near Woodstock with Jane and his three boys. His weekends are mostly devoted to ferrying the boys to various sporting fixtures across Oxfordshire. He also coaches the Combe Under 15 cricket squad, cycles, plays tennis, and tends his sheep and chickens.
E-mail