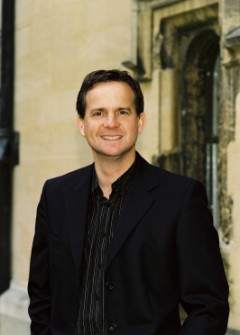 Positions
Professor of Ecology and Tutor in Biological Sciences
Tutor for Graduates
Subject
Biological Sciences
Qualifications
MA (Oxford), PhD (Leeds)
Academic Background
I studied Biology at St. Hugh's College, Oxford. My PhD was on the population ecology of butterflies at the University of Leeds. I was a postdoctoral researcher at Imperial College and The Natural History Museum before returning to the Zoology Department in Oxford in 2001. I have been Fellow and Tutor in Biology at Brasenose since October 2007.
Research Interests
I am a community ecologist and conservation biologist. My interest is in the processes that maintain, structure and threaten biodiversity, particularly in highly diverse tropical forest ecosystems. Further information is available on the Department of Zoology web site: www.zoo.ox.ac.uk/people/professor-owen-lewis
Teaching
I lecture and tutor ecological options in all three years of the Biological Sciences course, and run a third-year field course in Tropical Forest Ecology in Sabah, Malaysian Borneo. I also teach invertebrate and plant biology and quantitative methods (statistics).
Publications include
Bagchi, R., Gallery, R.E., Gripenberg, S., Gurr, S.J., Narayan, L., Addis, C.E., Freckleton, R.P. & Lewis, O.T. (2014) Pathogens and insect herbivores drive rainforest plant diversity and composition. Nature 506, 85–88.
Jeffs, C.T., and Lewis, O.T. (2013). Effects of climate warming on host–parasitoid interactions. Ecological Entomology 38, 1772-1781.
Beynon, S.A., Slade, E.M., Mann D.J. & Lewis, O.T. (2012). Species-rich dung beetle communities buffer ecosystem services in perturbed agro-ecosystems. Journal of Applied Ecology 49, 1365–1372.
De Sassi, C., Lewis, O.T., & Tylianakis, J.M. (2012). Non-additive response of an insect herbivore community to interacting global change drivers. Ecology 93, 1892-1901.
Staniczenko, P.P., Lewis, O.T., Jones, N.S. & Reed-Tsochas, F. (2010). Structural dynamics and robustness of food webs. Ecology Letters 13: 891–899.
Tylianakis, J.M., Tscharntke, T. & Lewis, O.T. (2007) Habitat modification alters the structure of tropical host-parasitoid food webs. Nature, 445, 202-20
Email address
Links