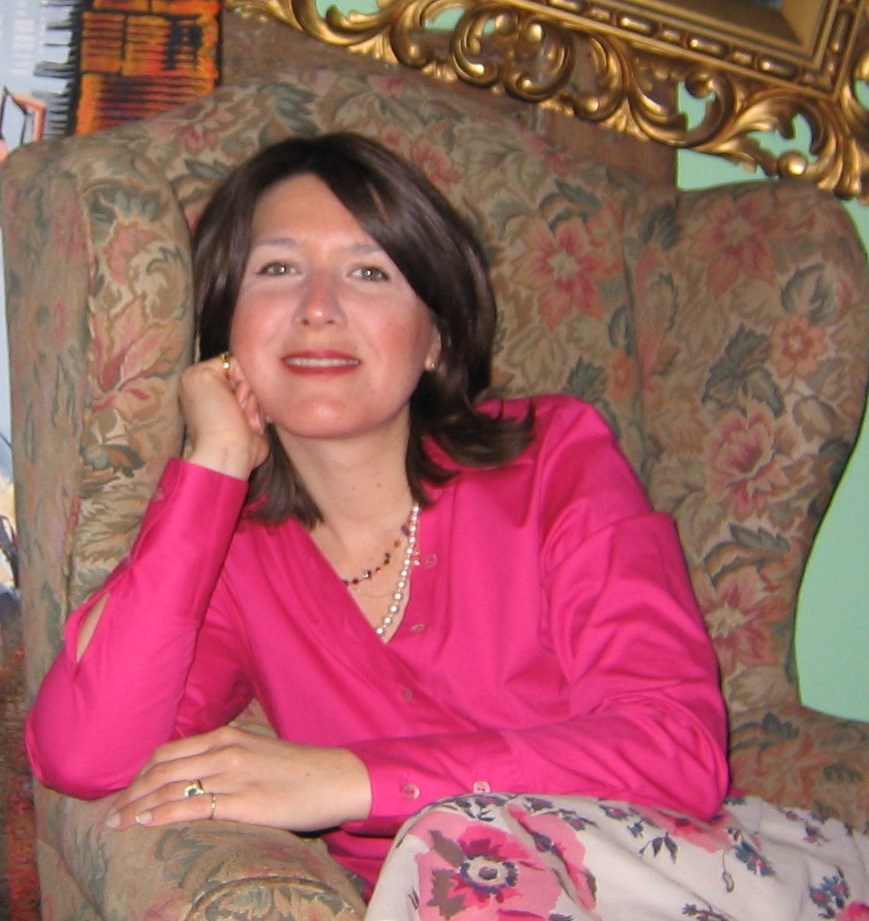 Position
Fellow and Organising Tutor in French
Curator Senior Common Room
Senior Member of the Pater Society
Sub-Faculty of French Year Abroad Officer (Erasmus)


Qualifications
MA (Oxon.) PhD (Grenoble)
Academic Background and Previous Positions
Lecturer at Brasenose College since 1999; part-time Lecturer in French and Comparative Literature at Warwick University (2000-2003); Lecturer in English at Montpellier University (1995-1996) and JRF (Monitrice d'Enseignement Superieur) in Comparative Literature at Grenoble University (1992-1995)
Undergraduate Teaching Areas
XIXth-XXIth Century literature in French (which includes post-colonial literature) and XVIIIth Century female writers; critical theory; French prose and grammar.
I welcome applications from excellent students from all corners of Europe and the entire globe and from all walks of life.
Graduate Teaching Areas
D. Phil.: Modern Literature (French/English) and Phenomenology; modern and contemporary French poetry; literature and music (I am currently working on Jeremy Thurlow's musical adaptations of texts by Virginia Woolf and English and French poets)
Comparative literature (particularly with respect to the work of Virginia Woolf).
M. St.: The Power of Literature: Language, Perception and World-Making in Modern and Post-Modern French Poetry
Research Interests
(Post-)Modernism and phenomenology; reception studies; comparative studies; contemporary French poetry.
Work in Progress
Research on the French poet-philosopher Michel Deguy. My work on Michel Deguy is bound up with a broader project on The Ethics of Mourning in contemporary literature (Deguy, Roubaud, Modiano, Rozier, Ernaux, Daoud etc.)
The life and times of Charles Morgan - 1920s-50s, The Times drama critic and former member of Brasenose College - see The Brazen Nose, Volume 44, 2009-10, p. 120-7.
Main publications
L'Univers imaginaire de Virginia Woolf, Paris, Editions du Temps, 2001. Preface by Jean Guiguet and postface by Gilbert Durand. Read a review of this book from the Virginia Woolf Bulletin no. 10 May 2002
Phenomenology, Modernism and Beyond, edited with Ariane Mildenberg and with a preface by Kevin Hart, Oxford, Peter Lang, 2010. It includes my chapter, 'Figures of Immanence/Imminence : "Enigma Variations" in Michel Deguy's works'.
Please see reviews of this book appearing in Tijdschrift_voor_Filosofies, Modernist_Cultures, Years_Work_in_English_Studies, vol 92, no.1 and Modern_Fiction_Studies_vol_58,1
Introductions to Charles Morgan's Three Plays and Dramatic Critic. Selected Reviews 1922-39. http://www.theartsshelf.com/2013/05/14/oberon-books-celebrate-dramatic-critic-charles-morgan-with-two-new-releases/
Read a review of Three Plays and Dramatic Critic from the Times Literary Supplement

Numerous articles on French, British and American literature - mainly on Virginia Woolf, but also on Shakespeare, Walter Scott, Katherine Mansfield, Beckett, Arthur Miller, Paul Auster, Angela Carter & Colette, Lady Anne Blunt, Nation Branding (Cool Britannia), including a contribution to The Reception of Virginia Woolf in Europe (edited by M-A. Caws & Nicola Luckhurst, Continuum, 2002) and Virginia Woolf in Context (edited by Jane Goldman & Bryony Randall, CUP 2013).
Forthcoming:
"Poetico-phenomenological Intertwinings: The Practice of Thought in Paul Valéry and Merleau-Ponty'', to be published in Understanding Philosophy, Understanding Modernism (A. Mildenberg ed.), London, Bloomsbury, 2018.
Work in Progress

My current research on Michel Deguy, Yves Bonnefoy and Emmanuel Merle is bound up with a broader project on The Aesthethics of Mourning in literature in French from the French Revolution to the present day

I am also writing on 'Sarah Bernhardt's Performance(s) of Death' to be published in Histoire et philosophie des processus de création (ed. Sabine Chaouche & Sophie Proust, Garnier)
Other
Literary adviser on the French translations of Virginia Woolf for the Woolf Estate (1999)
Member of CNRS-funded Research Group SEMA at the ENS-Lyon until 2008
Member of the Editorial Board of the Avignon-based journal, Théâtres du Monde (since 2000)
Member of the steering group of the Oxford-based Comparative Criticism Group - See TORCH website at
http://torch.ox.ac.uk/carole-bourne-taylor, and the New Grounds for Comparative Criticism programme has a page at http://torch.ox.ac.uk/comparativecriticism.
Member of the committee of the Oxford Phenomenology Network
Member of the French poetry network
Peer reviewer for mediAzioni (University of Bologna).
Member of the Centre de Recherches International sur l'Imaginaire (CRIi2)
E-mail
Links