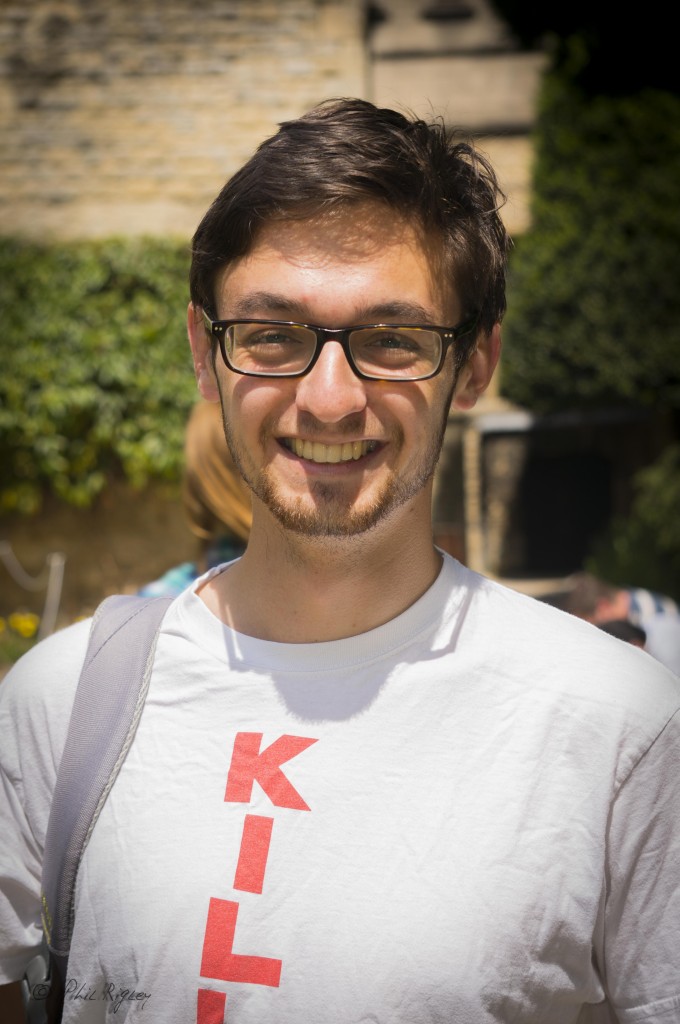 Hometown & Region: Ealing, West London
Degree: Physics and Philosophy
A levels: Physics, Maths, Further Maths, Economics
Year of study: Second Year

When I'm not working I…
...Love to be sitting in a park listening to some music and reading a good book. These days I do a fair bit of running, oxford is great for this with lovely big parks and proximity to the countryside. I've always done a bit of sailing and I'm happily continuing this with the university squad. I hadn't encountered (sailing) team racing until I got to uni, but it is pretty much all we do and is much fun. I enjoy the occasional bike ride through the countryside, have found some good routes too. I do the IT stuff for the Brasenose jcr, so I spend the occasional afternoon playing with the JCR website and go to meetings with the rest of the JCR team to talk about what we want to happen in college and how we're going to do it. This website I especially enjoyed making and the events which it talks about were really good too. Arts.bnc.ox.ac.uk
What made you choose to study at Brasenose and/or Oxford?
Oxford has a great course for philosophy and physics, with really interesting core and optional modules. The tutorial system is a great way of learning especially learning philosophy, by talking it all through. I was originally going to apply to St Johns, because I went there for this summer school (UNIQ), until I realised they didn't offer physics and philosophy. This prompted me to run around all of the colleges on an open day and I settled on Brasenose soon after this, without any particularly good reason.
Is life in Oxford different to what you expected it to be?
Uni life is very different to school, you have much more freedom and are spending all of your time with your mates. I love this and I got a few pleasant surprises when I got to know oxford. I like the way that everyone is really keen on their subject and is happy to chat about what they're working on. Oxford is also very friendly and I'm really appreciating this.
What do you like most about studying in Brasenose?
People are good fun, I'm writing this in Gerties (probably my favourite thing about Brasenose) and bumped into eight people one by one, had a chat with each and generally had a non-unusually pretty fun breakfast and start to the day.
A quality you think is important for someone looking to study at Oxford?
Physics and Philosophy is one of the most intense courses, you could be doing a problem sheet one day and then writing an essay the next. This is incredibly rewarding, but requires the willingness to work hard. There is also absolutely tonnes of stuff to get involved with at Oxford, if you are willing to sign up to things, you will do well and enjoy it!
What are the perks of your degree?
There is a great bunch of people doing exactly the same thing, I often go to lunch with my favourite physphils. I also get to spend my time with some very clever tutors, which I feel very lucky for.