Ethos
The library is for you as a member of Brasenose College. You are responsible for it on behalf of present and future Brasenose students.
Kindly remember not to remove books from the library without issuing them on the self-issue system, nor to mark, deface, or injure any volume, document or other object belonging to the library.

Please be considerate towards other library users by returning books promptly and observing the library rules at all times.
Leaving work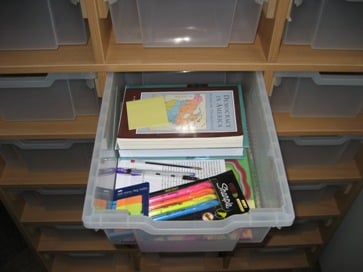 Papers/books may only be left overnight if they are placed in one of the library boxes available for rent at a cost of £3 per term (0th- 9th week). There are currently 33 boxes to be rented to those who are interested on a first come first served basis. Rented boxes are named and stored in specific locations. During the day users can take their box to the desk at which they are working. All items (books, pens, folders, papers) should be placed in the box when leaving the library for more than one hour. Boxes are to be returned to the storage areas for the night and those left on desks will be removed to the storage areas as part of the morning clearing up process. Clearly the size of the box limits the amount of material that can be kept in the library by each box holder; boxes must fit back in the storage area when full and overspill items will be removed. Those who have not rented a box are not be permitted to leave piles of books or papers overnight and any such items will be removed.
Study Break Pass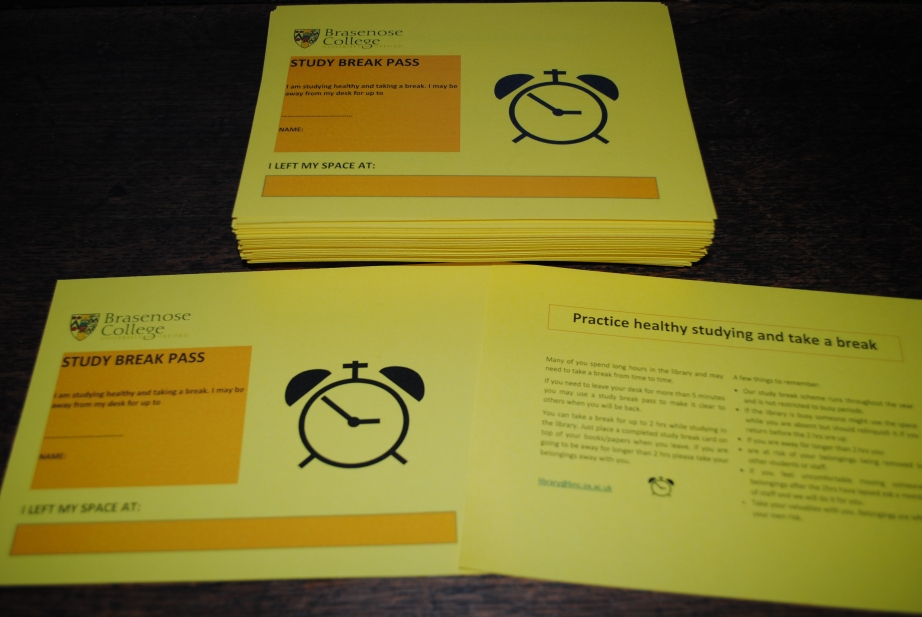 These are for using when you want to take a break for more than 5 minutes and up to 2 hours.
KeepCups