Page 7 of 8
Borrowing, Returning and Renewing Books
Borrowing and Returning Books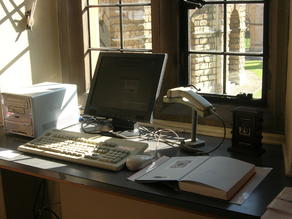 The Brasenose library is a self-issue library. The self-issue terminal is located directly across from the main door. In Smith Reading Room it is on the left hand side when you come through the glass doors. In the Stally the self-issue terminal is clearly visible to the right as you enter the library. To issue books, scan your Bod Card and follow the on-screen instructions. Please leave books that you wish to return on the returns shelf in the Del Favero Reading Room, the main desk in the Smith Reading Room or in the book deposit box in the Stallybrass library. Do not leave books on the trolley, as they will not be checked in and will remain on your record.
Loan Periods
Most books in the Greenland Library are currently issued for a term, or for the vacation. However, if another person needs to use a book you have borrowed, it will be recalled. You are expected to return recalled books within 48 hours or arrange to share the book. All Stallybrass and chemistry books that are available for loan are issued for one week at a time.
Renewals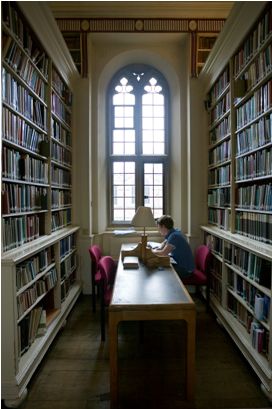 Books may be renewed towards the end or at the end of the loan period and renewed as many times as you like as long as they are not required by another reader.
Currently SOLO does not always recognise our generous number of renewals or permit overdue books to be renewed and so it is not always possible to renew them online via SOLO. However, re-issuing a book using the self-issue system will renew it. Alternatively you can email the library and ask for your books to be renewed.
The system generates renewal reminders which arrive in your mail box on the day that the book is due for return. You can renew by simply replying to the email stating which books you would like to renew and they will be renewed for you by the library staff.
Due dates for regular loans is Thursday of 8th week but law books and chemistry books are due for return/renewal one week from date of issue during term time.