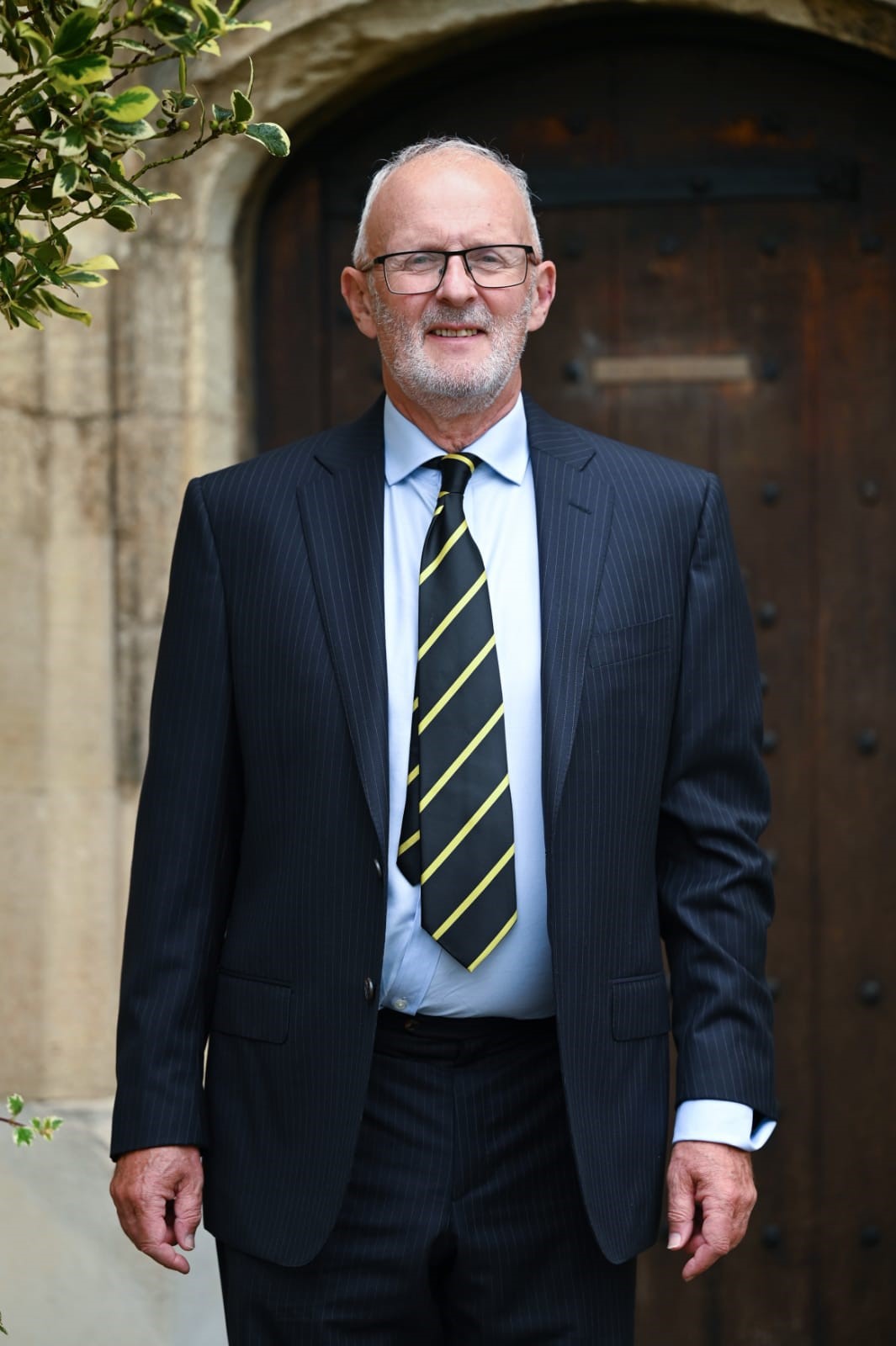 We are all concerned by events in the Ukraine and are considering how we may help refugees from the conflict. I am delighted that we will be flying the Ukrainian flag on occasions.
Frewin:
Very exciting news from Frewin. The public open day on the 20 February saw about 500 members of the public view the site; a much higher number than expected considering the inclement weather. The BBCs 'Digging for Britain' were also onsite this week to film. You may like to see https://www.bbc.co.uk/news/uk-england-oxfordshire-60509311

The Archaeologists have found a 13th-14th century zoomorphic head on the fragment of green-glazed pottery which is thought to have a French influence on the design. There is also a large fragment of Roman-style ring-lamp which is unique to Oxford (oil lamps were used on high status sites at this time). This object is wheel-thrown and consists of a closed circular hollow tube with the stumps/scars of two applied 'dishes' or bowls surviving - opening into the hollow ring chamber. The ring would have acted as a sump for the oil and the dishes held the wick.

The contractor is starting to construct new foundations adjacent to the access into Frewin Hall extension. As Oxford Archaeology complete their work, the contractor will gradually be able to start the next phase of work which includes preparing the substructure, forming the lift shaft, form work for vertical elements and the basement slab, ahead of the arrival of the structural steel in May.

Ale Verses:
Ale Verses was an excellent event and took place as usual on Shrove Tuesday after one year's absence from our schedule. Fourteen verses were submitted and the winning one referred amongst many other people to someone called JBQC. It was called "Take me home Black and Gold" to the tune of 'Take me home, country roads' (John Denver). The first verse was

Almost heaven, Central Oxford
Brasenose College, Thames and Cherwell River
Books are old there, older than the trees
Younger than our tutors, teaching our degrees

You get the picture. This was written by undergraduates Robin Newby, Jack Churchill, Iris Bowdler Matt Joynson and Milo Mee and I congratulate them. Other ditties were to the tunes as eclectic as 'Jerusalem', 'Haven't met you yet' (Bublé) and 'Let It Be' (Beatles). Several had the theme of Willy Wonka which was filmed in Radcliffe Square.
The Runcie Sermon:
James Runcie author and broadcaster gave an excellent Sermon in honour of his father Robert Runcie who was the Archbishop of Canterbury between 1980 and 1991, after having been the President of the Brasenose JCR. He spoke about God and parenthood. This concentrated on parental expectations.
Media Event

I held a brilliant Principals Conversation Media Event with our distinguished alumni Michael Jermey (PPE 1982), Julia Kreitman (PPE 1978), Justine Kershaw (Modern Languages 1985), and Sarah Vaughan (neé Hall) (English 1991). We covered issues of TV, writing and getting scripts onto TV and film.

Miscellany:
The College Ball was held on 26 February and was very well attended and well received. I congratulate the Ball Committee under the leadership of Elin Donnelly and Finley Bettsworth and all involved.

The latest Blurbs on 9 March (and the first in person for some time) was from Dr Eduardo Posada-Carbó, a William Golding Senior Research Fellow who presented his work on the study of the language of democracy, and how this has changed over time and Riccardo Di Giorgi, a Wellcome Trust Doctoral Training Fellow.

A drone took off and landed on New Quad on 9 March to film the sunset over Oxford.

I have been reading Anatomy of a Scandal by our alumna Sarah Vaughan; Just Boris by Sonia Purnell and Rentier Capitalism by Brett Christophers.