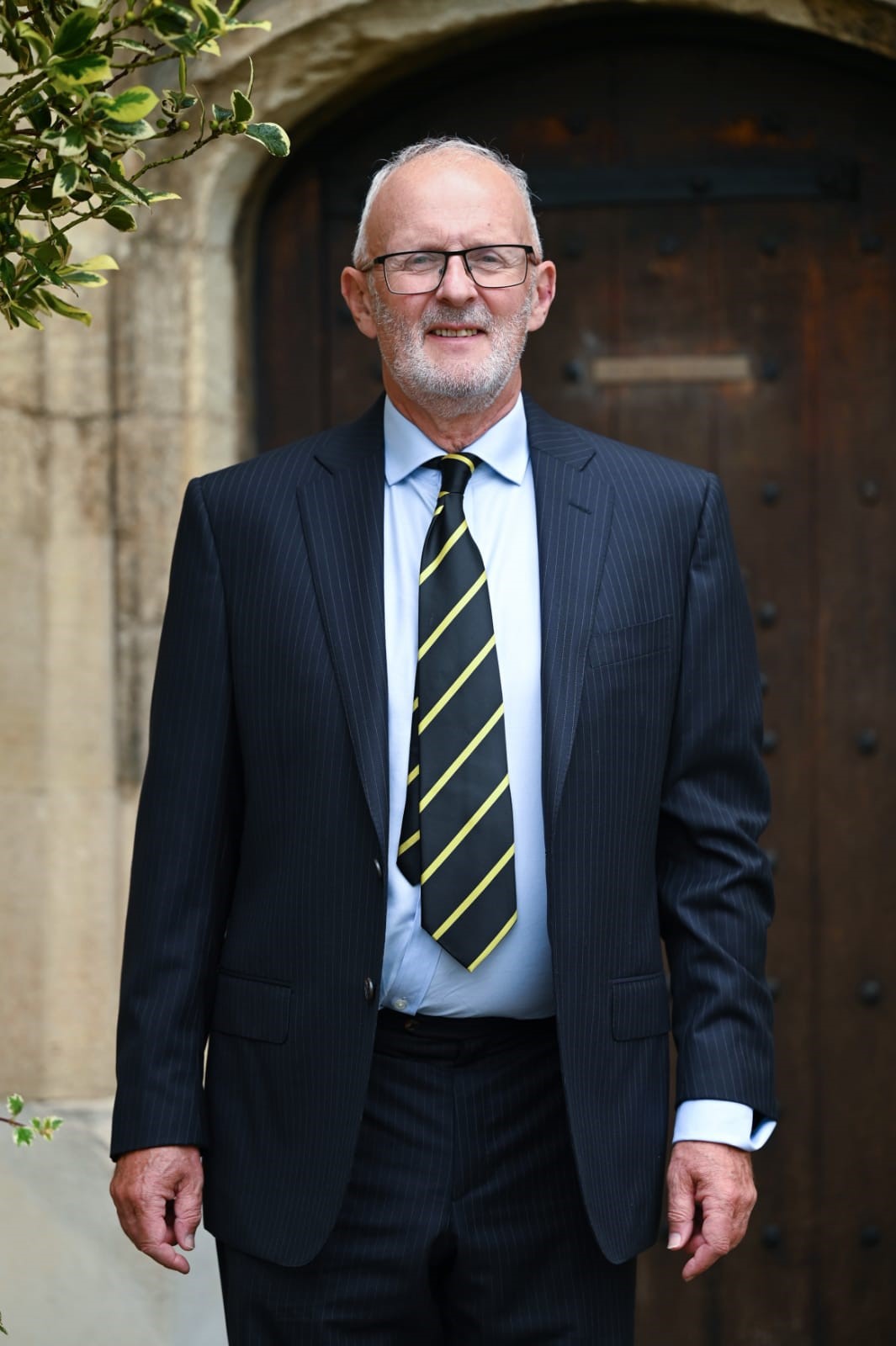 Jason Stockwood:
It was a great privilege for me to introduce Jason Stockwood for a Principal's Conversation on 8 February. Jason Stockwood is not only the majority shareholder in Grimsby Town Football Club (the club which I have supported since the age of 7) but also has an extraordinary life story. His mother, a single parent worked three jobs to keep four sons. He went on to manage companies like Lastminute.com, Match.com and a commercial insurers Simply Business which was voted as the number one 'Best Place to Work' in the UK by The Sunday Times in both 2015 and 2016. Some of his many ideas on the future of business can be found in his book "Reboot". In 2020 he was invited to become a Transformational Leadership Fellow at The Blavatnik School of Government Fellowship. Jason ranged over many issues, his upbringing, sport, levelling up and philosophy and there was a lively question and answer session.
Chapel and music:
We were given a real musical treat in the chapel on 18 February when Sean Cohen performed Baroque, romantic and contemporary masterpieces for the organ including by Bach, Dietricht Buxtehude and Theodore Dubois.
We were also delighted that Chief Superintendent Joe Kidman from Thames Valley Police on 20 February was willing to put himself on the other side of the interrogation table at College Prayers to be interviewed by the Chaplain about how he tries to loves God and neighbour through his work. It was very moving to hear him relate how he tries to remember that even the worst offenders are made in the image of God; this impels him to protect their rights and uphold their dignity whilst in his custody. Joe gave an inspiring interview, which encouraged students to consider a life of public service.
Miscellany:
Willy Wonka was filmed in the Radcliffe Square during the whole of the week commencing 14 February. The stars mingled with students.
Do listen to the 20/20 Vision podcast with our Graham Richards interviewed by Robin Klein.
I am looking forward to welcoming our alumna Sarah Vaughan to the Media Event Principals Conversation on 2 March and note that Netflix have now announced that her Anatomy of a Scandal will be streamed on April 15th.
I have been reading Andrew Cook Cash for Honours The story of Maundy Gregory Sutton Press 2008 and The UK Constitution: An Introduction, N W Barber, OUP.