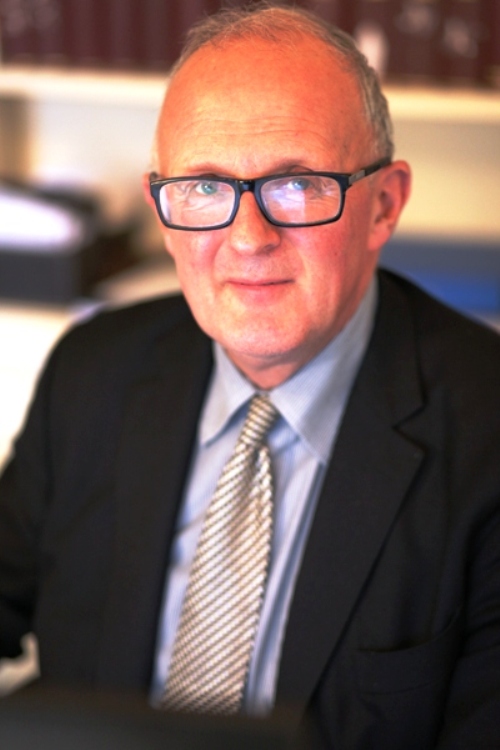 Commemoration of Douglas Boyes' life:
On 22 October, many College members past and present crowded into the biggest room in Oxford Town Hall for a moving Commemoration of Douglas Boyes' life. He was in the middle of a PHD in Newcastle when he died but had been an undergraduate at Brasenose. Several of his Brasenose friends spoke movingly and amusingly of a life dedicated to the study of moths as did Jacob Jaffe, Douglas' husband and Owen Lewis, his Biology Tutor. His PHD was on the effect of street lighting on moths. We send condolences to the parents and family whom I had the privilege of meeting during their stay in College.

Sarah Wheeler:
Sarah Wheeler our RLF Fellow was in conversation with Sos Eltis on 27 October in the Amersi Foundation Room. She described her time at Brasenose matriculating in 1980 as the Jurassic period. She studied Classics and Modern Languages.

Sarah gave a witty and thought-provoking account of her development as a writer, and her travels to the farthest reaches of the globe, from Chile and Russia to both the Arctic and the Antarctic, which she framed as symbolic of the two extremes of our world: one polluted, fought over and commercialised, the other pristine and unfathomable in its beauty and scale. She shared her experiences of travelling as woman in her twenties to her fifties, or as she put it 'from nubility to invisibility', and cast a light on the changing landscape of the publishing industry.

Platnauer Concert:
Blues band Reverend Blue came to BNC on 29 October to perform the termly Platnauer Concert in the chapel. Formed by two former choral scholars of the university, the band also includes a couple of Londoners and a Cardiff-based drummer. Playing a mix of traditional blues (Chicago style and Robert Johnson covers) and funk/blues, the band entertained a supportive audience in the main body of the chapel, their arrangement on the different steps in front of the altar evoking the pop and rock bands of the 1950s/60s if not entirely justifying their chosen name! Front man Henry Kimber provided some particularly smooth licks and virtuosic solo material, swaying and swooning to the sound of his own guitar as he worked through an extensive repertoire of facial contortions. The balance between instruments was excellent, and there was plenty of variety within the genre to keep the audience entertained. This was a truly an enlivening and entertaining return to live concerts at Brasenose!

Miscellany:
I always love attending the main graduation event which this year was on 29 October. I have grown up with these students and they have only known me as Principal! This was a big one because of the pandemic, with some 110 students graduating. It is wonderful meeting their parents, carers, girlfriends, boyfriends etc.

It is great that the chapel and music life of the College is returning. On 24th October Rev Canon Janet Binns Honorary Canon of Christ Church gave a sermon on "What is redemption" and the choir are in good voice.

The talk by Ursula Buchan is now available at here

I have been reading our alumnus Billy Kenber's book Sick Money about the pharmaceutical industry and strongly recommend it.