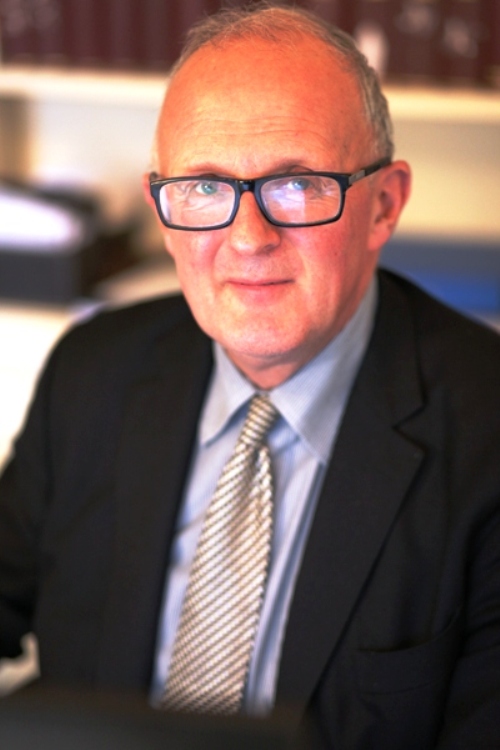 Finals success:
Congratulations to our students for the excellent results in Finals in very difficult circumstances. Our undergraduates gained 47 First Class awards out of 97. Overall, 95% of final exam students achieved a 2:1 classification or higher. I express gratitude to the whole Brasenose community for teaching, feeding, supporting and keeping them safe throughout these difficult times.
We had particular success in Law (with 8 students achieving Firsts), Biochemistry (with a clean sweep of Firsts) and Physics (another clean sweep). Brasenose students also won several prizes, awarded for notable performances overall or in particular exams.
Getting back to normal:
We plan for next term to be as normal as possible, whilst recognising that we are still in a pandemic and must assess risks. At the end of Trinity Term we were able to hold the Principal's Garden Party and a few other events. Next term we expect a full programme. Guidance is coming out as I write this.
I want to thank the officers who are now demitting office: Llewelyn Morgan (twice) as Vice Principal and Editor of the Brazen Nose, and Mark Wilson as Dean. I wish them a long and happy back bench role until the next opportunity to serve College comes along!
Miscellany:
It is always good to see the College on TV programmes whether the footage is relevant to College or otherwise. We were shown on the BBC 4 programme about John Buchan (and I remind you that Ursula Buchan is speaking about him in a Principals Conversation next term). Less relevantly there was quite a lot of filming in Brasenose Lane for the BBC programme China's Magic Weapons.
I was sorry to read of the death of Michael Horowitz one of our distinguished alumni whose obituaries suggested an extraordinary poet and tireless organiser.
I want to salute Billy Downer our alum and the chief prosecutor in the case of fraud against Jacob Zuma who had to endure the most outrageous attack on his integrity by the Zuma team. He represented the South African National Prosecuting Authority with great skill and fortitude.
I have had a lot of reading time on vacation and in particular have enjoyed Landslide by Michael Wolff; Re educated by Lucy Kellaway, All in it Together by Alwyn Turner, Moscow Calling by Angus Roxburgh, Among the Mosques by Ed Husain and Ethel Rosenberg by Anne Sebba.