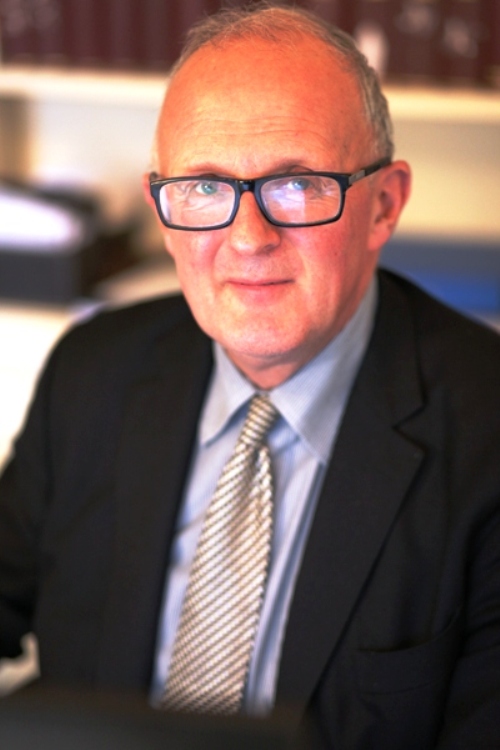 Hugh Hildersley:
Hugh Hildersley greatly entertained a transatlantic audience on 12 May in the latest Principal's Conversation. He spoke with great humour about his 55 odd years as an auctioneer for Sothebys'. As senior auctioneer, he has conducted some of Sotheby's most prestigious sales, including the Jacqueline Kennedy Onassis sale, the sale of the property of the Duke and Duchess of Windsor and the Barry Halper sale of baseball memorabilia.
In 1973, he took up religious studies. He became part-time assistant for a year at Epiphany, near New York Hospital, and then served part-time for six years at Heavenly Rest on Fifth Avenue. In 1983 he left Sotheby's to become rector of the Church of the Heavenly Rest. In 1993, he was a candidate for Bishop of New Jersey. Then he got "itchy," as he puts it, and agreed to return to Sotheby's soon after. He has six weeks until his retirement as Vice Chair after which he will continue as a Consultant.
One of the most interesting of his sales was the Guennol Lioness a 5,000-year-old Mesopotamian statue found near Baghdad, Iraq. Depicting a well-muscled anthropomorphic lioness, it sold for $57.2 million at Sotheby's auction house on December 5, 2007 to a private collector. Our audience asked some great questions ranging from his combining church and auction room to non fungible tokens.
Miscellancy
There was a great Online Recital on 19th May at 7.30pm: 'Music at Brasenose' and a wonderful blurbs by Elizabeth Mann and Michael Woods on 13 May.
I have read Identity, Ignorance, Innovation by Matthew D'Ancona; Tim Marshall's Prisoners of Geography and Reckless Opportunists by Aeron Davis.