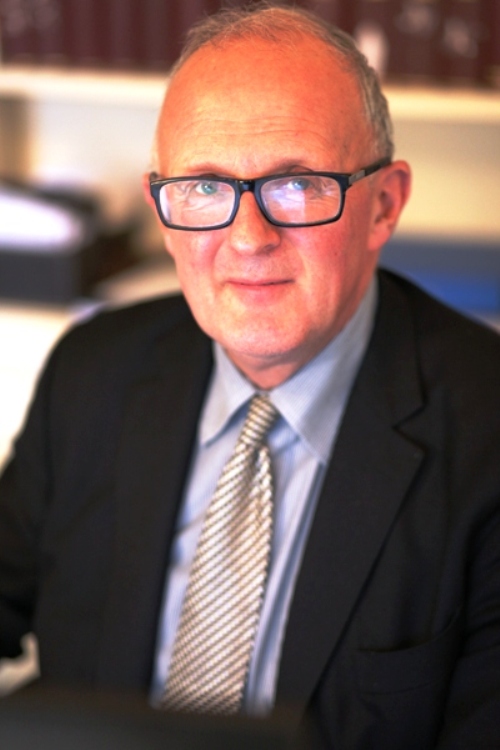 Writer's Talk by Rebecca Abrams:
It was necessary rapidly to find more chairs for the packed Amersi Foundation Room for the first in our series of Writers Talks by Rebecca Abrams on 19 November. She is the author of many books on areas as diverse as losing a parent (When Parents Die), 18th century medicine (Touching Distance), 20th century career women (Woman in a Man's World) and Jewish history (The Jewish Journey: 4000 years in 22 objects). We are delighted that she is also our Royal Literary Fund Writing Fellow.

She was in conversation with Sos Eltis about the art and craft of writing fiction and non-fiction, and how her former careers in publishing and journalism have influenced her writing, especially when it comes to balancing sound historical research with the need for a good story. She also spoke about the challenging economic realities of being a writer, quoting statistics that the average author's income from writing is £10,000 a year, with only 6% of writers able to live on income from their books alone. She read three pieces from her novels and plays. It was a great evening.

Rev Jo Burke:
On 17 November, Rev Jo Burke, Curate of All Saints with St Peter, Luton, (or as I know her "Jo") preached in chapel on "the Bright Field". This was a great pleasure for me as I knew Jo well as a barrister and now an Employment Judge based in Watford. Her husband Jeffrey is an alum so it was fitting that she described Brasenose as her College in law! She spoke of Moses and the Burning Bush, Samuel and Martin Luther King, all without notes and spoke superbly well. That shows her training at the Bar shining through!

Blurbs:
On 20 November, we had a most entertaining line up of speakers for blurbs. Our SCR speaker was Dr Sophie Bocksberger, who is a Lecturer in Classics at Brasenose and a professional ballerina. The title of her talk was 'Ancient Dance: A Poetics'. This delved into wonderful detail of how dance developed, beautifully illustrated by inscriptions and pots. Our HCR speaker was Loane Serrano, who is a DPhil student and Senior Hulme Scholar reading Organic Chemistry. The title of her talk was 'Code-breaking level - Epigenetics'. Although the subjects and styles of presentation were very different, it made for a wonderful combination.

Archive collection of 18th century maps:
Thanks to the William Delafield Charitable Trust, our Library and Archives are delighted that a selection of our archive collection of 18th century maps showing College estates across England are now available to view via https://digital.bodleian.ox.ac.uk/ Before the end of the 19th century much of the income of Oxford Colleges came from the ownership of land throughout the country. Most of these estates were given by benefactors who conveyed the property to their chosen College as a gift, for example to fund a scholarship or fellowship.

Brasenose regularly surveyed the estates, which were often leased out, to check the condition of any buildings, fields and farmland, as well as to take up to date measurements of the land and rental valuations. Before the existence of OS maps, these estate maps provided crucial information and were usually accompanied by surveys providing useful details about the land and its tenants. The maps often also show physical and topographical details in great detail, though not always to scale. We hold over 100 of these maps in the College archive and many are listed on the Manorial Documents Register, maintained by the National Archives at Kew. Digital Bodleian is freely accessible to everyone and we hope in the coming years to add more of our extraordinary books, manuscript and archive collections to the site.

Miscellany:
Number of works tickets and meals: The extraordinary range of activities within college can be seen from two statistics buried away in the Domestic Bursars' annual report. The kitchen served 40300 student meals and 25000 for conferenced guests in 2018/19 and the maintenance dept completed 2439 work tickets. Amazing.

Grimsby Schools visit; on 15 November, I went back home to visit some local schools in Grimsby, Ormiston Maritime Academy, Beacon Academy (my old school although it has gone through various reiterations since I was there) and Havelock. All are in challenging areas and they gave me a warm welcome.

I have enjoyed reading Targeted by Brittany Kaiser (Harper Collins) about the Cambridge Analytica scandal and Magna Carta, religion and the Rule of Law by Robin Griffith Jones & Mark Hill QC (Hart).