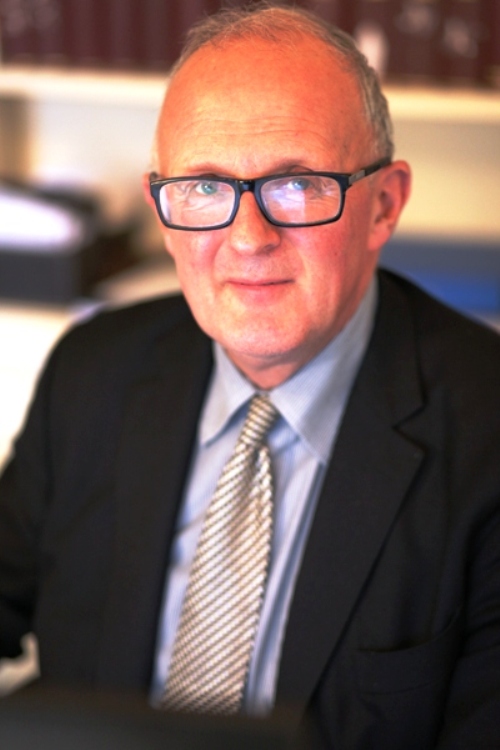 Bernard Richards Saturday event:
On Saturday 9 November, about forty former students came to Brasenose for a day in honour of Dr Bernard Richards. Unfortunately, I was not able to stay for the lectures but I did say a few words before the start of proceedings and paid tribute to a living legend. Thanks to Jane Johnson and Tamlyn Driver for the remainder of this part of the blog.
Animated, artistic and full of colourful anecdotes, Bernard's alumni revelled in three lively discussions as he transported them back in time by a/being as energetic as he ever was and b/donning the same velvet smoking jackets (custard-coloured in the morning, rhubarb-coloured in the afternoon) that he famously wore as a BNC tutor.

His alumni agreed that it was a joy to watch Bernard guide, provoke and entertain the group through a talk on pictorial intertextuality, brilliantly illustrated by classic works that Bernard often labelled a 'travesty' . What value did The Simpsons taking off Munch's scream really have? The group particularly enjoyed his many side trips into loosely connected ideas, which bought back memories of wide-ranging conversations in tutorials; in fact, as Bernard himself said, the subtitle to his talk (and the title of any future memoirs) could be 'I digress...'

Next discussion: the state of the modern novel, and so Margaret Atwood's The Testaments was variously annihilated and praised by the group – and declared by Bernard not as good as the first, especially as - he noted - sequels are not often a success.
Toy Story 4 was declared an exception to the rule by the room, however.

And finally elements of Alice Oswald – the new Oxford Professor of Poetry – were deemed 'banal' by Bernard (with a special mention of the sewage in Dart), impenetrable by some and powerful by others, although Bernard did speculate that his reaction might be due to his 'finely-tuned banality meter', and a sub-section of the group confessed they hadn't actually read poetry for a fair few years. The shame!

This was all topped off with Mark Williams, of Arthur Weasley and Fast Show fame, performing a fabulous rendition of Thomas Hardy's Shut Out That Moon. A brilliant end to a hugely memorable day. Nothing banal about it in the slightest.
The first Equality Lecture:
Sarah Jackson gave our first Equality Lecture on 13 November. She is an alum who is a leading expert on work-life issues in the UK. She led the work-life charity Working Families for 24 years and was appointed OBE for services to quality of life issues in 2007. She is Chair of Parents and Carers in Performing Arts, Deputy Chair of the Chartered Insurance Institute's Insuring Women's Futures flexible working workstream and a Visiting Professor at Cranfield University School of Management.
Her basic thesis on "work, family and the economy" is that women, families and the economy are being short-changed, and will continue to be so unless and until we are brave enough to ask fundamental questions about work and how it is organised; to act on the answers; and to accept that the gender equality revolution is about equality for men, too, at home and at work. In the course of an outstanding presentation, she pointed to the data on positive outcomes for the children of working mothers and a McKinsey survey suggesting that companies with good diversity policies were likely to do 21% better.
Ellesmere Dinner:
On 16 November, a packed Hall heard a speech by Lord Sales, a newly appointed member of the Supreme Court who took office in January. He spoke amusingly of his fear of telling jokes which he did rather well and life as a Supreme Court judge. We were also able to pay tribute to Andrew Burrows who will become a Supreme Court judge next year and Alex Georgiou who was elected to a Prize Fellowship at All Souls. It was a great gathering of the Brasenose legal community, present and past.
Welfare lunch:
On 12 November Dr Kezia Lange from the Emergency Department Psychiatric Service Oxford Health NHS FT and Honorary Clinical Senior Lecturer, Oxford University gave a thought-provoking and engaging talk on self-harm and suicide at the termly welfare lunch. She reminded us that having confidence to talk to people about these issues when they are experiencing deep distress is part of the much needed holistic human response to those who are very upset. Self-harm and suicide should not be viewed merely as a medical or mental health problem as this can overpathologize sadness, which is to a certain extent part of the human condition.
Miscellany:
On 10 November, the sermon in chapel was given by The Revd Canon Dr Tim Bull, the St Albans Diocesan Director of Ministry and Canon of St Albans. He reminded us that St Albans Cathedral was the place with the longest unbroken chain of Christian worship in the UK and spoke mainly on the subject of Remembrance. This was followed the next day by two minutes silence in chapel. We repeated this in the Antechapel at 11 on 11th.
I gave a talk at Oxford Chabad on 8 November.
On 12 November, Claudia Neuschulz spoke to the PPE Society about her work for the European Bank of Development based in London. She works in the climate finance team focussing on water investments mainly. She presented set of slides about water. We forget that some 70% of the world is water but 2.2 billion people do not have access to safely managed drinking water services. I had not realised that there was a right to water in the South African constitution.
I have been reading John Carey's biography of William Golding (1930) entitled "The Man who wrote Lord of the Flies".