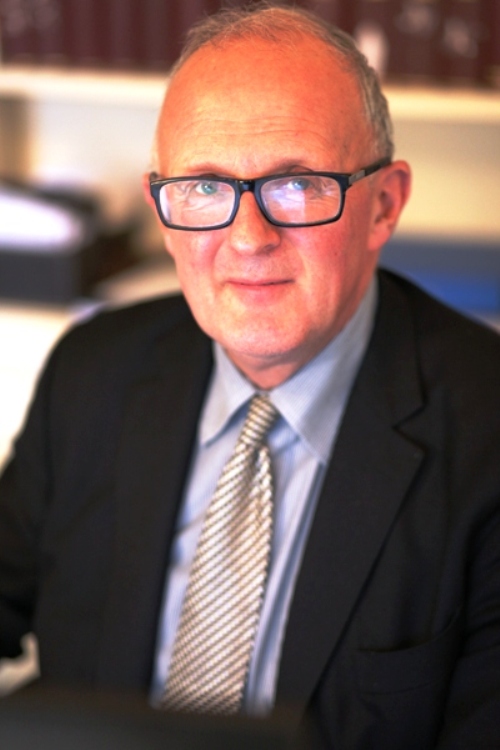 Welcome back for the new term and thanks to our staff who have worked hard during the Vacation.

Sir David Akers Jones:
It is with great sadness that I learned that alumnus Sir David Akers Jones (English, 1949) passed away in hospital on 30 September. He was heavily involved in many aspects of the history of Hong Kong. In particular, he was Chief Secretary of Hong Kong from 1985 to 1986, and then Acting Governor from 1986 to 1987.

David was at the heart of our Brasenose Hong Kong alumni community and also generously supported our Classics Fellowship, our Archives, and most recently, our archaeological dig in Italy. I visited him every year during our annual trip to Hong Kong – and just this March Suzanne and I met him at his home because he was not well enough to come into the centre. We had as always a fascinating discussion of Hong Kong politics although this was before the protests became violent (which must have caused him great anxiety).

He was a Distinguished Friend of Oxford University, a Member of the Vice Chancellor's Circle, and an Honorary Fellow of Brasenose College. Above all, he was a dedicated public servant and a wonderful Brasenose ambassador. Hong Kong simply won't be the same without him.

Ingram Collection:
We are thrilled to have several exhibits from the Ingram Collection which was brought together by Christopher Ingram and is curated by our alumna Jo Baring (Modern History, 1996).. The biggest waves have been made by the exquisite god of the forge entitled Portrait of the Artist by Sir Eduardo Paolozzi, which is in a prominent position in Old Quad. Its body represents Hephaestus, god inter alia of blacksmiths and metalworking. Other items are on display in the Amersi Foundation Lecture Room, the Platnauer Room and the staircase down from the Rotunda. In due course we will hold an event to explain the background to this wonderful Collection.


Miscellany:
We are delighted that Jim Ring's (English, 1976) latest book How the Navy Won the War: The Real Instrument of Victory 1914-1918 , , has been shortlisted for the Mountbatten Award, the leading maritime literary prize. We Come Unseen: The Untold Story of Britain's Cold War Submariners, his previous work on the Royal Navy, was one of the first winners of the prize.

Our Michaelmas Dinner on 2 October is a great way to start the academic year is, which is open to all Fellows. This year the Dinner was packed, as we said goodbye to several Fellows and hello to more, with an excellent dinner.

I took time out from term planning to watch my home team Grimsby Town go down to a 7 – 1 defeat by Chelsea at Stamford Bridge in the League Cup on 25 September. Although disappointing it was curiously uplifting to see some 6600 cheering supporters coming from the North to London. We were lucky enough to entertain at Brasenose Michael Jolley, the Grimsby manager, last summer and hope to welcome him back next year (after the club have won promotion on which they can now concentrate!).

I have been reading the excellent 15 Minutes of Power by Peter Riddell (Profile Books), about the life of Ministers.