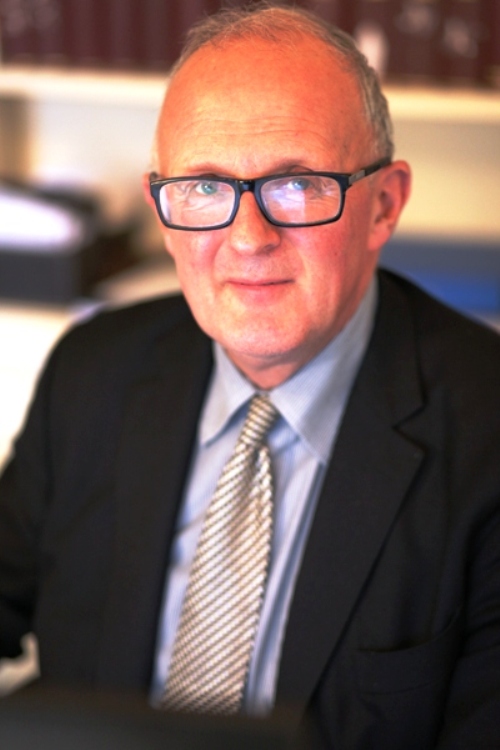 Results:
We are delighted with the excellent results for our undergraduate final examinations this summer. With 105 finishing their courses, 41 achieved first-class degrees and a further 54 secured a 2:1 (upper-second) classification. Several of our students were also awarded University prizes, topped their class lists, or received special commendation from the Chair of Examiners in recognition of their efforts. As was the case last year, there was an even gender split with 20 women and 21 men achieving first-class honours. Students reading History & Joint Schools (7/10 Firsts), Physics & Joint Schools (5/7 Firsts) and Biochemistry (2/3 Firsts) performed exceptionally well.
Andrew Burrows:
We are all thrilled at the appointment of Professor Andrew Burrows QC, to the Supreme Court. He read Jurisprudence at Brasenose and has maintained a close association with the College ever since. He is an Honorary Fellow of Brasenose (and much valued member of the Remuneration Committee), Professor of the Law of England and Senior Research Fellow at All Souls College. He is only the second person (in modern times) to be appointed to the highest court without having been a full-time Judge, the other being Lord Sumption. This is a remarkable and much deserved achievement. A QC alumnus also told me that he was impressive as a midfield 'enforcer' in the BNC league winning team in 1981.
BNC and the Space programme:
Brasenose celebrates the fiftieth anniversary of the Apollo 11 Moon Mission by recalling Brasenose's role in the project. In 1839 Sir William Robert Grove, a Brasenose alum, invented the gas voltaic cell. If an electric current is passed through water, the water is split into oxygen and hydrogen. Grove's experiment reversed the reaction to generate an electric current. A century later, Tom Bacon developed this basic idea to create a viable fuel cell to supply astronauts with electricity and water. As various news outlets have pointed out, Bacon's refinement of Grove's invention was praised by President Nixon as being integral to the Apollo project.
Sir William Grove, who lived between 1811 and 1896, devised another type of fuel cell that was deployed in the early US telegraph network. He was appointed the first Professor of Experimental Philosophy at the London Institution in 1841, yet was a true polymath, having read Classics and also being called to the Bar by Lincoln's Inn. His interest in early photographic technologies led him to speculate on how photographic evidence would affect legal proceedings in later centuries. For more reading, see here
Rare Rising Stars:
On 18 July, I attended the Rare Rising Stars awards ceremony at the House of Commons celebrating the achievements of outstanding Black British University students. Target Oxbridge, with which Brasenose works closely, is a subsidiary of Rare. The awards were conferred by its founder Naomi Kellman, who spoke eloquently at Brasenose's access symposium earlier this year and like me is a Lincoln alumnus.
Death of Sir Fergus Millar:
We record with sadness the death of Sir Fergus Millar who was the pre-eminent Roman historian of his generation and a scholar of genuinely global stature. He was made a Fellow of the British Academy in 1976 and subsequently a knight in 2010. Most of his work dealt with the Roman Empire (very widely construed), and latterly its manifestations in the (Greek) East, especially under Theodosius II.
Fergus' association with Brasenose was principally as holder of the Camden Chair of Ancient History and a Fellowship of the College (1984-2002). He knew the college from his time as a doctoral student under the supervision of Sir Ronald Syme, his predecessor but one in the Camden Chair. He was also Tutor for Graduates.
He was a regular attender of social events here during my time as Principal. We send our condolences to his wife Susanna and his three children.
Miscellany:
On 25 July I visited the East Ham parish of St Mary Magdalene with the excellent priest Revd Quintin Peppiatt. This is one of our benefices (although Quintin covers three other churches as well). He took me round the parish showing me the sari shops, the mosques and the schools. The market was particularly colourful. Quintin has served this multi faith parish for 24 years and clearly loves it. He used to be the Cabinet Member in Newham London Borough Council for education and is now Chair of a Multi Academy Trust.
On 24 July I went to the opening at the Ashmolean of the excellent new exhibition Last Supper in Pompeii. I strongly recommend it and you can read all about it at https://www.ashmolean.org/pompeii.
I enjoyed listening to Rajan Datar's Radio 4 programme Testing the Tebbit Test and what it said about identity. You may recall that in 1990 Norman Tebbit, then a Conservative MP, caused great controversy when suggesting that the proportion of Britain's Asian population who supported touring teams in test matches against England, could be used to gauge the extent of cultural assimilation. Rajan defended the programme on Feedback, also on Radio 4. Many commentators have contrasted Tebbit's perspective with the England's thrilling victory in the recent Cricket World Cup Final. I had the pleasure of bumping into the multicultural squad at Number 10 Downing Street where they were attending a celebratory reception.
Our alumnus Dieter Helm has written an important new book Green and Prosperous Land.