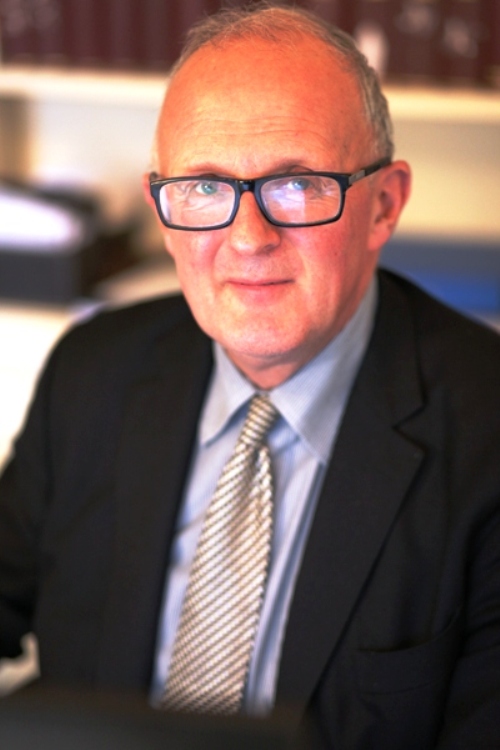 Undergraduate Access Symposium:
On 21 May, we were proud to hold the 3rd Biennial Brasenose Undergraduate Access Symposium in memory of our alumna Heather McKissack MBE who died last year. The subject was "Access to Higher Education at Oxford and Other Places" and we could not have attracted a better speaker line-up—nor a more appropriate date for it, as the bridging and foundation years were announced by the University on that day.
The first speaker, Dr Cappy Hill an alumna is President Emerita of Vassar College and currently Managing Director of Ithaka S&R New York, an organisation which manages over 120 selective colleges and universities which have made a commitment to admit and graduate 50,000 more low income students by 2025. She spoke about dealing with the effect of income inequality in the USA and the challenges to affirmative action programmes which might succeed in the US Supreme Court.
Dr Sam Lucy is Director of Admissions for the Colleges at the University of Cambridge. She emphasised "red lines" in admissions, in particular that students should not be taken just to make metrics look better. She mentioned the differences in procedures between Oxford and Cambridge and emphasised that the hostility of the domestic media (relative to overseas coverage) was a continuing challenge.
Ms Naomi Kellman is Senior Manager for Schools and Universities at Rare Recruitment. She co-founded Target Oxbridge (with which we at Brasenose work) and is Co-Chair of Oxford's Black Alumni Network. She described the development and success of Target Oxbridge through excellent power points and emphasised the need to make students from all cultures feel welcome.
Dr Jo-Anne Baird, Head of the University's Education Department, responded to the three presentations and skilfully pulled the themes of the different contributions together. There was then a lively Q&A session afterwards.
Music at Brasenose:
On 17 May, the Bloomsbury Quartet played in the Antechapel in our termly Platnauer Concert. It was a great opportunity to welcome back our great recent alumna Rachel Maxey as the viola player in the Quartet. She was joined by Eva de Vries, Jannell Yeo and Felicity Smith to play a magical concert of Vaughan Williams, Elizabeth Maconchy and Erwin Schulhoff. It was a quite brilliant concert and shows how alive music is in the College
Paul Pester:
On 20 May, our alumnus Paul Pester addressed some of our E&M, PPE and MBA students. He is the former Chief Executive of TSB plc and served previously at McKinsey and Virgin Money, Santander and Lloyds Banking Group. He talked about his career which had taken him from a D Phil in Physics to management consultancy and banking. He gave great advice to the students that what he was looking for in candidates for employment would be ability, ability to withstand adversity and communication skills. He also spoke about the agony of being taken apart by the Treasury Select Committee over their computer breakdown which became a media storm. It was a real masterclass and it was great to welcome him back after a thirty-year absence.
A ride in a white Rolls Royce:
Life is never dull here at Brasenose. I was just settling down to some reading on the Friday afternoon 17 May when a message came through that Niall Robinson, an alumnus who entertained us in Monaco, was in Oxford. He had not however intended to be in Oxford but was collecting a vintage Rolls Royce in North Wales which broke down in Oxford. Our Director of Development Liz Miller rushed in to help Niall navigate road repair operators and eventually the said Rolls Royce was ready(ish) and Suzanne and I had a spin round Radcliffe Square in it, which was certainly a first for me and very enjoyable in the sunshine.
Niall came to Brasenose from Barton Peveril state sixth form College and was amongst the first of our state school "conditional offer" holders back in 1981. Niall says he was the first pupil from his school to get to Oxford. Niall stayed overnight and then was on his way in a repaired Roller.
Miscellany
-Wadham Human Rights Forum:
On 15 May, there was a showing at Wadham of a fascinating film "Detainment" which had been nominated for an Oscar about the questioning of the murderers of Jamie Bulger, the then ten-year-old boys Thompson and Venables. There was a spirited and interesting discussion afterwards about the difficulties of questioning children as young as this. Unfortunately, this is all too topical again with the involvement of young children in violence in our major cities in particular.
-Isaiah Berlin Lecture
On 16 May, I heard Paul Gilroy, Professor of American & English literature at Kings College London give the Annual Isaiah Berlin Lecture at Wolfson College. Using Berlin's work as a point of departure, he surveyed the difficulties that liberalism has had in responding to the recent resurgence of neo fascism, ultra-nationalism racism and xenophobia.
-chapel
I attended Chapel on 19 May and it was pleasing to witness a very good crowd to hear a rousing sermon by the Chaplain on brushes with danger based on the lesson of Daniel in the lion's den which I read. This took in the plight of Christians in China, amongst other issues.
-the environment:
Ed Davey (French & Spanish 2004) spoke to our PPE Society about his new book "Given Half a Chance: Ten Ways to Save the World" which is about policy solutions to environmental problems. Ed now works for an environmental think tank World Resources Institute but used to write speeches for the Prince of Wales on sustainability.
-tickets available:
The Vice Principal is involved in The Song of Arms and a Man, Lady Margaret Hall on June 15th at 7pm, which is billed as "an enthralling and exciting performance, and such a treat to hear the nuances and power of Virgil's original Latin". There are, he tells me, "one or two" tickets left, so please go and support him by securing tickets at https://latinqvarter.co.uk/the-song-of-arms-and-a-man-by-the-latin-qvarter/
We congratulate Juliette Gerrard (1985 Chemistry) for becoming a Fellow of the Royal Society of Chemistry.
This week, I have been reading Blair Labour and Palestine by Toby Greene; and Messy by Tim Harford (our alumnus).
Best of luck to our Finalists taking exams.