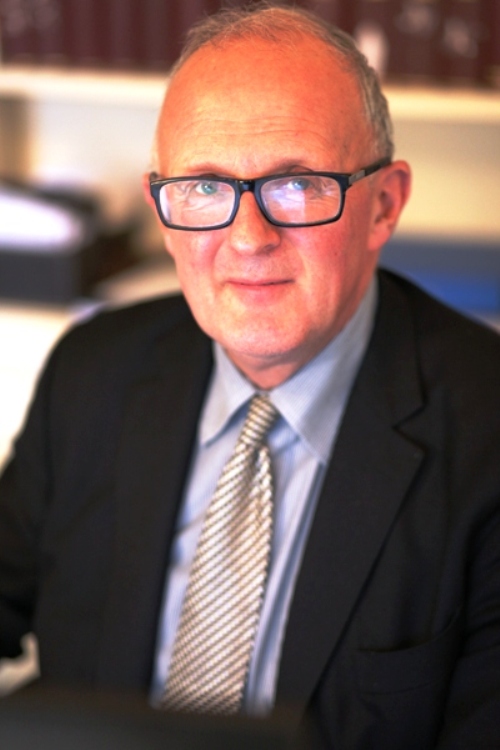 Gordon Brown: 21 November
Gordon Brown gave a barnstorming lecture at the Inaugural Harold Wilson lecture in the packed Sheldonian Theatre. The lecture was arranged by Jesus College (Wilson's alma mater) with the active participation of Lady Wilson who is 101 years old. Brown argued that Harold Wilson deserved a better press than he had generally received. He paid tribute to his ability to manage the Labour Party and a European referendum, and his refusal to be drawn into the Vietnam War. He also mentioned that no less than 450,000 new homes had been built in 1968 during Wilson's Premiership.

"Oxford through the Lens": 21 November
We held a drinks party in College to celebrate the launch of Douglas Vernimmen's excellent book "Oxford Through the Lens". Douglas was a researcher at Brasenose for some eight years and it was here that he put together the excellent photographs that make up this book, many of them being of or near the College. All proceeds from the book go towards student scholarships.

Dr Dean L. Winslow: 22 November
The PPE Society was privileged to welcome Dr Dean L. Winslow Professor of Medicine at the Division of Infectious Diseases and Geographic Medicine at the Stanford University School of Medicine. He is with us for a term with his wife the Visiting Stanford Scholar, Julie Parsonnet. Dr Winslow has been nominated as Assistant Secretary of State for Defence Medical Services and is awaiting confirmation. He went before a Senate Committee two weeks ago. He spoke to the PPE Society with a series of fascinating slides recording his two tours of duty in Afghanistan and four in Iraq under the title "To Bagram Airfield and Baghdad and back again".

Carol service: 26 November
The chapel was packed for the annual Advent Carol service. It was wonderful to meet so many visiting parents and siblings and to support our excellent choir. The choir and congregation belted our well known carols.

Simon Altmann:
Keeping track of our "Father of the House" Simon Altmann is difficult because he is flying all over the world in his nineties. He is our former Fellow in Mathematics and now an Emeritus Fellow. On 22 November he went to Rome, where he was asked by the University (La Sapienza) to give a lecture on Science and Art. On his return he flew to Madrid, where he had been asked to address a conference organized by the Universidad Complutense (on 'Images from the Prado') on the subject of the Prado Annunciations.

He also tells me that he is currently working on a very interesting problem on syncretism in C16 Italy, which nicely connects in with the subject (if not in the period) with the current exhibition at the Ashmolean.

Miscellany:
We congratulate Peter Sands (a PPE alumnus) who has been appointed to run the Global Fund. This is funded largely by Bill Gates and is committed to the alleviation of the major disease burden in the developing world.

We were honoured to receive the Chief Rabbi who came to the Lodgings on 27 November for a short visit.

I attended the Open Day at the new Bonavero Institute of Human Rights on 22 November. This is part of the Law Faculty but based at Mansfield College. It is a very fine building and is a terrific addition to human rights in Oxford. I heard an address by Maya Foa of Reprieve.