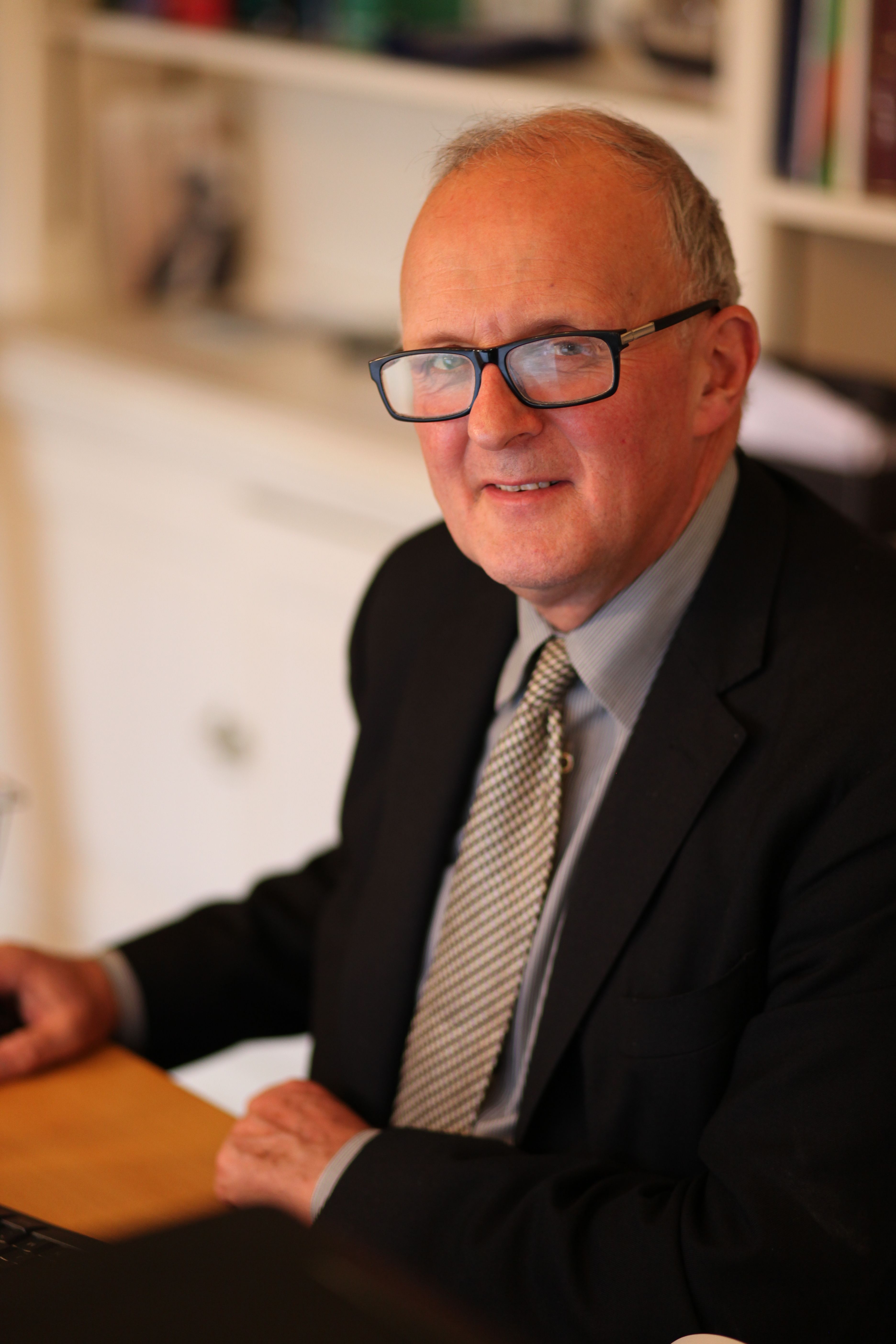 Investment Advisory: 20 March
We held a meeting of our Investment Advisory Committee in London. We are very lucky in the calibre of the alumni who help us with this important activity. This time the reports from Bidwells and Cambridge Associate's annual review show that the endowment is performing well and in line with peers, plus 18% return in 2016, although this was greatly helped by the weakening of the pound sterling!
US Visit: 27 March to 3 April
Suzanne and I had a very busy schedule visiting the East Coast of the USA accompanied by our excellent Development Director, Dr Liz Miller. It was a true whistle-stop tour taking in New York, Boston and Naples in Florida. They are very different places and we met many different alumni, of all ages and professions. I made my normal stump speech (a State of the Union) with variations in each location.
In New York we looked round Sotheby's with Hugh Hildesley who is their Vice Chair and saw the lots ready for an auction of illuminated lamps and modern furniture. We then visited the New York Times building to meet another fascinating alumnus Graham Bowley, who is a senior correspondent at the newspaper (and whose wife is Foreign Minister of Canada). We had many other one to one meetings too. McKinsey very kindly laid on a reception attended by about 90 people through the good offices of their great leader and our alumnus, Dominic Barton.
In Boston, we had the pleasure of meeting (amongst many others) an alumnus Sir Hans Kornberg who was Master of Christs College, Cambridge and after his retirement at 67 moved to the USA where he still lectures and researches at the age of 90. Boston was subject to a fierce blizzard throughout the time we stayed there which made it really difficult to get around the City. We did however have a visit to Harvard (which I understand is an up and coming university!) for a discussion with the Editor of the Harvard Crimson, the daily student newspaper. The Boston reception was hosted by Kevin Higgins of CBRE, the international firm of surveyors. I was struck by the fact that Boston is very much like a UK city, whereas the other two venues felt very different.
After a plane delay because of snow in Boston we then made a brief trip to Naples in Florida which was very sunny. We met both of our alumni who live there.
Education event: 24 April
The Academic Team put on a brilliant Education event. Our two new Fellows in Education Sonali Nag and Charles Hulme addressed some forty teachers and educationalists in our Lecture Room XI. I chaired a Question Time panel with Rob Shadbolt an alumnus and Head of Wood Green School Witney since 2013, Rachel Warwick, Executive Head teacher of a Multi-Academy Trust in South Oxfordshire, Didcot Academy of Schools, comprising two secondary comprehensive schools, St Birinus Boys' School and Didcot Girls' School, David Sammels Head of Sixth Form at Upton Court Grammar School in Slough, and Heather McKissack MBE, a Brasenose graduate and a Senior Teacher at King's College School in Wimbledon.
John Simpson: 25 April
John Simpson (now a member of our SCR) gave a brilliant address on Fake News in a Principal's Conversation attended by about 130 students and alumni and held at the Oxford Martin School, as pictured. He placed the Trump phenomenon into context and gave alarming figures noting that about a quarter of the stories relating to the recent French election which wer
e false. This phenomenon was also seen in the Indonesian poll. He was generally pessimistic about the future of the foreign correspondent. He told a brilliant story about being assaulted on his first day at the BBC by Harold Wilson who thought he was too pushy.
At dinner that evening we also welcomed our third Nobel Prize winner in three months, Kailash Satyarti who won the Peace prize in 2014 for his stunning work on child labour for his Save the Children Movement.
Miscellany:
We are thrilled about the reuse last week of the Cloisters Library. A great vote of thanks go in particular Matt Hill, the Domestic Bursar and Cliff Jones, Clerk of Works, Simon Palfrey as Fellow Librarian and Liz Kay, the Librarian and Lianne Smith, the Library Assistant. It looks quite magnificent.
Whilst in Naples we followed the Boat Race. We were thrilled that our Jenna Hebert, a graduate student and a Rhodes Scholar, was selected for the Women's Boat Race.
Over the Easter break we hosted a meeting of 100 Female Physicists for the Women in Physics Society's 3rd annual undergraduate conference which was presided over by our own Senior Kurti Fellow, Daniela Bortoletto.
Note for the diary
On Friday 5th May (9.30 am in Hall) I am addressing the whole College. All welcome and positively encouraged to attend.