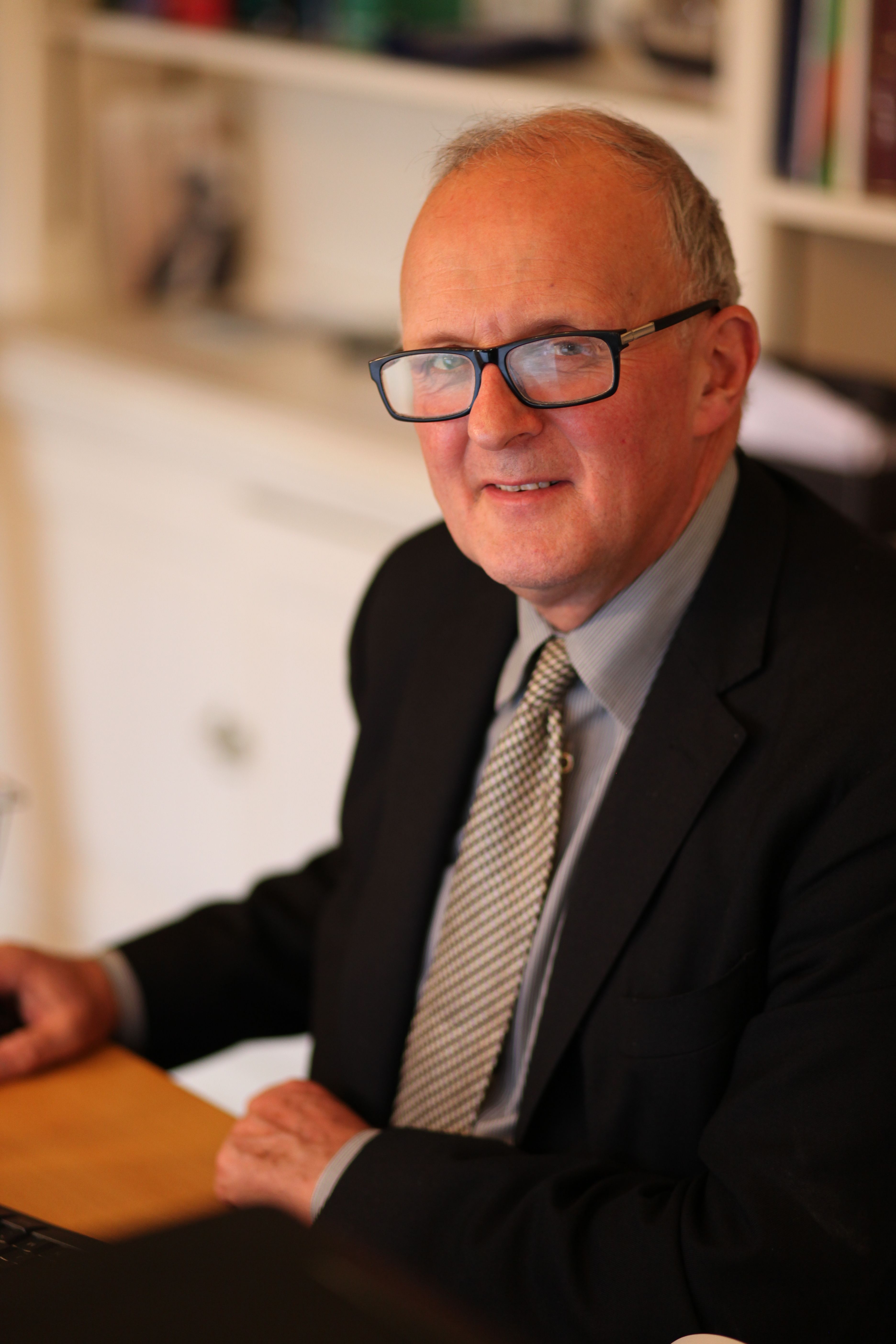 Our Principal, John Bowers, shares more thoughts on his time at the College.
What an extraordinary fortnight it has been here: we had Arts week, and the visits of Simon Schama, Tom Stoppard and Lord Andrew Feldman; indeed there was the surreal experience of saying goodbye to Tom Stoppard a few minutes before welcoming Lord Andrew Feldman to the Lodgings.
Artsweek:
Arts Week (under the inspired leadership of Chloe Wall) was incredible. There was a massive set of events of drama, music and other (usually at the rate of five a day); I was sorry not to able to attend more but I loved the three midday concerts and acapella group which I attended.
Modesty forbids me to mention who played the Principal of Brasenose in the Friar Bungay play in the Chapel but:
He was typecast for the part
He was very wooden in performance
He was hopeless at learning his lines
Hopefully Hollywood will soon be on the phone soon to the Lodgings (ok since you press me it was me playing the Principal of Brasenose in a tale of necromancy).
On the Friday night we had the Oxus Quartet playing the Michael Nyman String Quartet No 3 and Steve Reiuch's extraordinary piece called "Different Trains" as a Platnauer Concert.
I also spoke at the Arts Week dinner which closed the week after which we sang the most complex series of "rounds" I have ever heard. Great fun all round.
Simon Schama:
We were delighted to host Prof Simon Schama, author of eighteen books, on Thursday 12th May. First we hosted a tea in the Lodgings where he met a selection of Brasenose historians – mainly finalists and graduates. This was followed by a Principal's Conversation and drinks reception on Old Quad. Professor Schama was first a student then lecturer and Fellow at Cambridge, followed by a Fellowship in History at Brasenose College from 1976 to 1980. He then moved to the USA where he is currently a Professor of History and Art History at Columbia University. This was his first visit back to the College.
His wit and charisma came through in response to questions both from me and then the audience of about 250.
He also told us of his friendship with Helen Mirren when they were children in Leigh on Sea.
The discussion moved onto the subject of the American election. He argued that Donald Trump's motto was "the louder the raspberry, purer the raspberry", whereas Hillary was all about content. He had previously described Trump as "unhinged".
He further explained that he thinks that Trump does not believe his "completely insane" policies and only uses them as slogans and that his message is successful because it is anti-establishment and simple. He warned that there were dangers of this new simple, game show style politics where "thinking and reasoning is a sign of weakness". Schama predicted that Trump would make the live debates all about Bill Clinton's sex life as a way to discredit Hillary Clinton.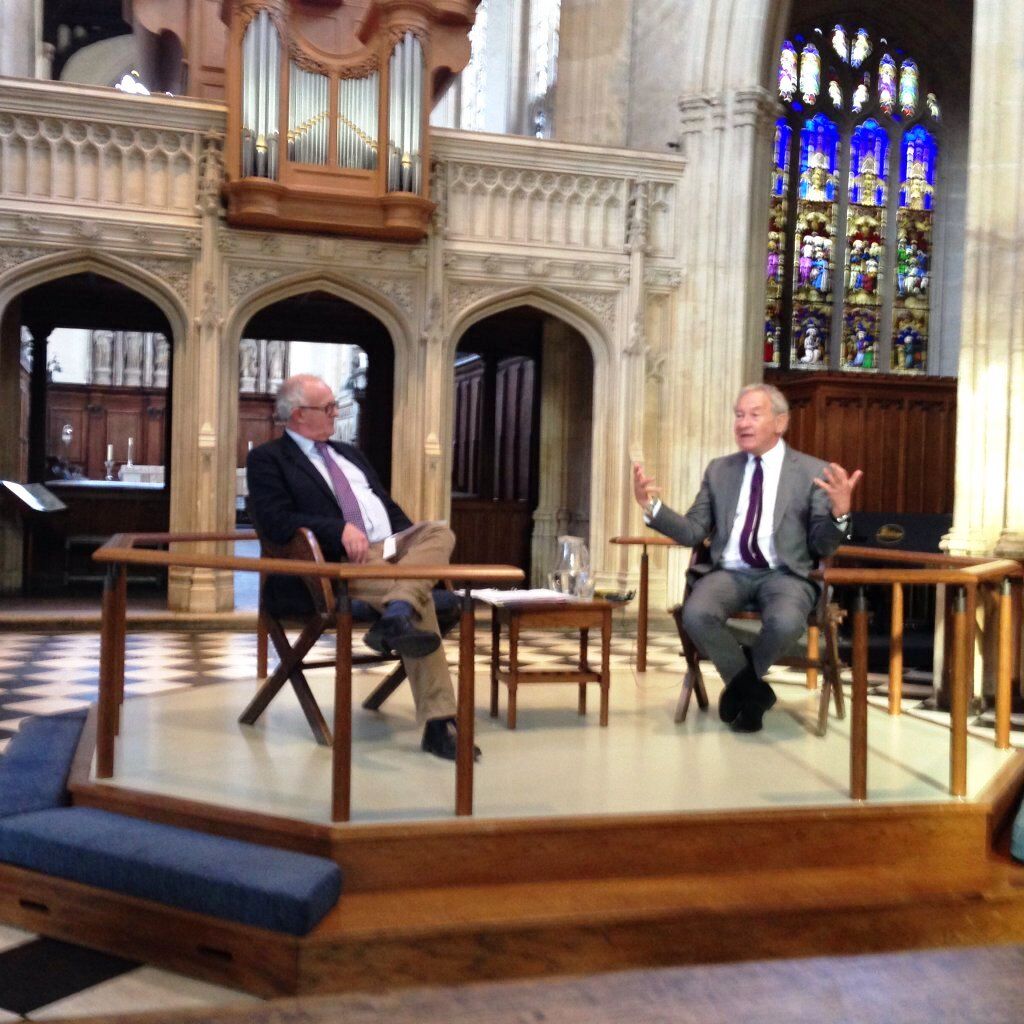 When quizzed on the reforms to history in the National Curriculum, he praised Michael Gove saying that he was "very clever and interesting" and that he himself had advised Gove about history in schools. Schama called history teachers "heroes" and highlighted the fact that they have very little time in which to teach their subject, as they are "very lucky" to have an hour.
On Brexit, Professor Schama was quick to say he was a Bremainer despite his Bremain sympathies, Schama criticised the thrust of the campaign which he feels has been too negative and instead should focus on "the case for being part of a reformed Europe." He said that in this instance he agrees with Greek economist Yanis Varoufakis, though he largely disagrees with his policies, who maintained that Britain would not escape an EU meltdown even if it left. It was great to see Simon and I think he very much enjoyed his visit.
Sir Tom Stoppard:
Sir Tom was the perfect guest in the Lodgings. He was Visiting Professor for Humanitas and I was lucky enough to attend both his formal lecture (attacking clichés amongst other things) and his Question and Answer Session with Dame Hermione Lee. He recalled that his breakthrough play Rosencrantz and Guildenstern are Dead was first performed by the Oxford Experimental Theatre Group in Edinburgh some fifty years ago. He also conducted a great event in our Lodgings for Brasenose English students at which he answered all of their diverse questions in an engaging manner. We also welcomed Richard Dawkins and three other heads of colleges (Dame Hermione Lee who is writing Sir Tom's biography, Jonathan Bate and Mark Damazer) at a dinner in honour of Sir Tom. So lively and vivacious is he that it was difficult to believe that Sir Tom, was born in 1937.
Lord Feldman:
Lord Andrew Feldman who studied Law here and is now Chair of the Conservative Party spoke to our PPE Society mainly about how the Party won the last election. He was very frank and engaging and we agreed that his speech should be treated as off the record so that I cannot tell you about the intriguing insights which he gave us! I would love to tell you more!
Other visitors:
John Mann MP spoke at a private meeting about anti-Semitism in Oxford in the Lodgings.
John Fieldsend a Holocaust survivor from Czechoslovakia spoke about his experience to a packed room. He was invited by the undergraduate Equalities and Diversity Officer.
Award -winning playwright Simon Stephens visited Brasenose on 5 May, and talked with great energy and wit in conversation with Sos Eltis, and then answered questions from a roomful of student writers, directors and actors. The discussion was wide-ranging, funny and inspiring. Simon talked openly and generously about collaborating with directors such as Rufus Norris, Katie Mitchell and Ivo van Hove, and the particular pleasures and challenges of adaption and translation. His insights and opinions were energetically expressed and unfailingly entertaining, whether on Caryl Churchill, the importance of boredom in the theatre, the spuriousness of the term 'in-yer-face theatre', or how his new version of The Threepenny Opera with Rory Kinnear will give audiences Brecht's play as it should have been if the playwright had had any interest in female characters.
Me: I also spoke at a Brilliant Club debate on 17 May at Rhodes House on whether it was the media or the schools which conditioned pupils' views of Oxbridge. A lively discussion followed. Brasenose has been a Brilliant Club partner since 2014 and regularly hosts events bringing students from challenging environments into contact with doctoral and post-doctoral researchers to help further their ambitions to progress to selective Universities. On this occasion there were about thirty teachers, academics, outreach officers and admissions tutors present, including Brasenose's Senior Tutor.
Sporting prowess:
Congratulations to all who took part in last Sunday's Town & Gown 10k. It was great to see that we had 70 runners in the Town and Gown Race which I believe was the largest contingent of any College.
I spoke at a dinner to mark the success of our football and netball teams in their respective cuppers.
The team's fundraising total in aid of muscular dystrophy currently stands at over £1,500 which is brilliant and there is still time to donate here.
Best of luck our finalists and to our boat crews on the River in Eights this week. Well done to my team Grimsby Town FC for finally scrambling out of the Vanarama League (or Division 5 as we call it) to League Two.