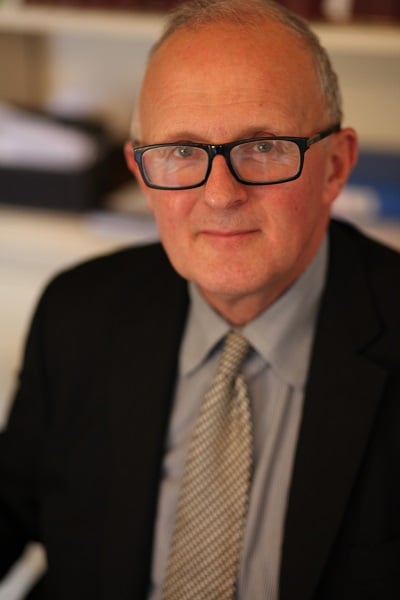 22 January: Brasenose Scholars Concert:
We had a terrific concert in the Antechapel of Choral Ensembles and Instrumental Solos. There were choral works by Mozart, Tallis and Bairstow. Edward Howell played the organ and Fleur Snow the piano superbly. The highlight for our guests and me was the traditional Scottish medley played by Edward Lavender on his bagpipes. Sitting at the front as I did I gained the full blast!
25 January: Tea in the Lodgings:
We have a regular tea in the Lodgings to thank those students who have helped with Development Office functions or have given exceptionally to the College in other ways. The range of contributions represented on 25 January were extraordinary, extending from the captains of the boat crews (early mornings) to the top fundraisers on our telethons (late nights) to the JCR and HCR Presidents (all day every day). It makes me feel really humbled as when I was an undergraduate I just worked away at my studies (or at least that is what I am prepared to say).
26 Jan: Religion and Human Rights - a hot topic:
I gave a talk to the Employment Law Discussion Group and the Oxford Human Rights hub on Religion and Human Rights, at the Law Faculty. It was somewhat daunting (but typically Oxford!) to find Lord Justice Sedley in the audience. He had decided two of the cases I was (now more mildly) criticising in the lecture! It was however less controversial than when I gave much the same talk in Malaysia recently where there appear to be real religious tensions.
26 January: Thomas Traherne:
The Brasenose Library held an "In Conversation" event about the life and work of Thomas Traherne. He came to the College in 1653 at the age of 15 and was a poet and divine. At that time we only had one quad. It was a fascinating session given by Dr Julia Smith, general editor of the Oxford Traherne. Copies of the books were available for view.
28 January: Scholars and Exhibitioners Dinner:
Our Scholars and Exhibitioners Dinner celebrates academic achievement, which is our core business. These Scholars and Exhibitioners are the latest in a line stretching back to 1509. The College naturally acknowledges that excellence can take other forms and recognises that students have many skills, interests, and talents. There are annual Arts and Sports dinners, an annual Arts week, a large number of sports teams and societies. The Annual Fund and other kinds of grants support and encourage cultural and sporting activities, as well as volunteering. We are, however, of course, first and foremost an academic institution and that was reflected at the excellent dinner.
28 January: Dr Harvey Burd
Dr Harvey Burd one of our Engineering Fellows took me on a fascinating trip round the Engineering Department. During the visit I saw lathes being used, concrete being mixed and wind tunnels. I was fascinated to find that three of the main buildings were named after Brasenose Fellows; Jenkin, Holder and Wroth. They were all Professors of Civil Engineering, which is a post that has been associated with Brasenose since its inception.
The curious incident of the gavel:
Each Principal has their own style and in no areas are the styles more acutely differentiated than when it comes to banging the gavel at High Table at the beginning and end of the dinner. I was always frustrated when sitting as a part-time judge that I could not use a gavel on the bench as they do in the USA. That may be why I banged it so heavily last term. My predecessor Alan Bowman (whose advice has always been most valuable) saw straight away that I was banging far too hard. When I returned this term I noticed at once that my (by now favourite) gavel had gone and I was very much cast adrift. I was about to set up a Working Party (or to call the police) to decide what had happened when I was told that I had actually broken it! I have promised the Bursar to pay for the new one! Alan Bowman was entirely right.
Visits:
I have the benefit of trips around other great Oxford institutions and was taken around Said Business School last week. It is much bigger than I had realised offering bespoke courses and part time MBAs as well as the regular undergraduate and post graduate courses.