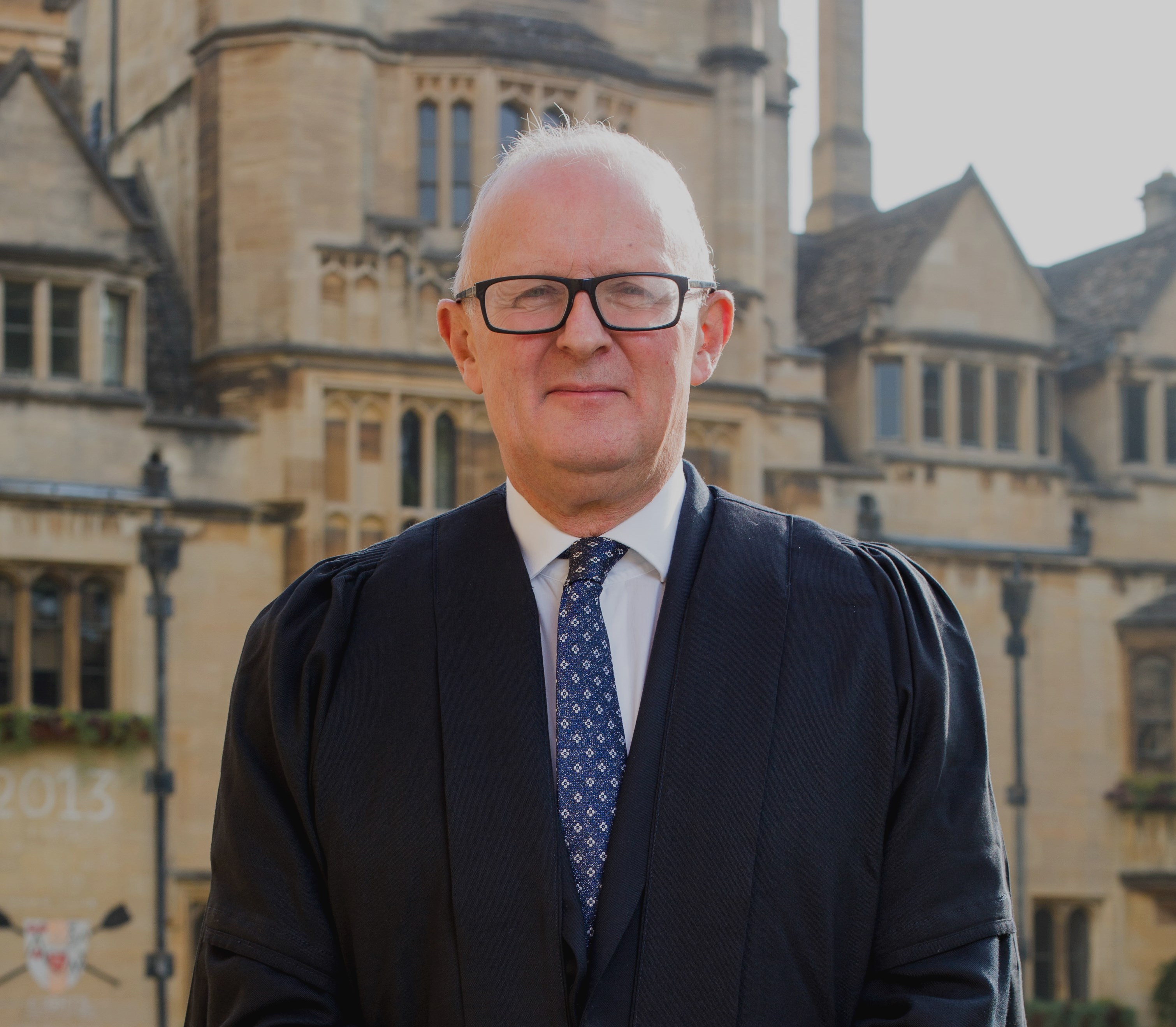 The Inauguration held in chapel on 2nd October was a very special occasion I have been looking forward to since my election as Principal sixteen months ago. The sun shone and there must have been about 120 people present from all parts of the College. They included the domestic staff, catering staff, office staff, tutors, alumni and current members of the undergraduate and graduate community.
As I entered the chapel with Ron Daniel (the outgoing Vice Principal) I heard rousing organ music performed by the new Director of Music, Christian Wilson, and saw the smiles on the faces of everyone. I was stunned when applause burst out just at the mention of my name! This is not the reaction I am used to; especially as an advocate in court, facing grumpy judges and fierce opponents.
I read at the Lectern the declaration that I would faithfully perform and observe the Statutes and By-laws of the College with great pride. It was wonderful to have the Bishop of Lincoln, our Visitor, present at proceedings. We have a great rapport especially since I come from Lincolnshire and went to school in Cleethorpes. Richard Cooper a Modern Languages Tutor who is also the most senior fellow made a brilliant speech referring to previous Principals some of whom have come to sticky ends. After the ceremony it was great to be able to meet so many members of our College community.
I am delighted that (along with my wife Suzanne) two of our three children could also be present and that night we cooked chicken for our whole family in the Principals' Lodgings, where we are starting to feel quite at home. I reiterate my thanks to all who made the day possible and to the son of one Fellow who kindly sent me a shiny conker to mark the occasion.
Moving into the Lodgings
It was a strange feeling moving into the Lodgings, helped by the excellent Bishops Moves removal people (no connection to our Visitor the Bishop of Lincoln). My career has in many way moved between quadrangles: from undergraduate days at Lincoln College to the Middle Temple and now to Brasenose but I have never lived "above the shop" before. I have already joined a Health Club to ensure that I get sufficient exercise, given that I fall out of bed into my study, and so far have been there in the gym and the pool every day. I hope to keep that up! I am really excited now to meet everyone and start the new term.
By John Bowers, our new Principal. Read more about Principal Bowers