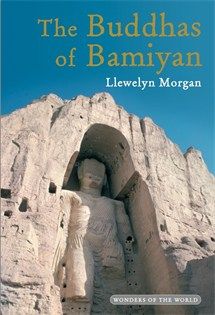 Dr Llewelyn Morgan, Classics Fellow at Brasenose College, has published The Buddhas of Bamiyan, a book about the two massive statues of Buddha in Afghanistan, carved in the sixth and seventh centuries but destroyed by the Taliban in 2001.
The book, published by Profile under the Wonders of the World series, tells the story of the monuments over the fourteen centuries of their existence, from their creation to their destruction. It tells of the intense interest the statues provoked from Islamic cultures, European adventurers and contemporary Buddhist observers. The book also delves into the rich history of the fertile and beautiful province of Bamiyan, which occupied a pivotal position at the nexus of trade routes across the Hindu Kush.
In this personal account, Dr Morgan provides an accessible history of the Buddhas of Bamiyan, the Bamiyan region and its Hazara inhabitants, as well as the various protagonists from other faiths and cultures over the centuries. The book is also a contemporary account, pondering on what the future might hold for the people of Bamiyan and Afghanistan itself.
Dr Morgan's interest in Afghanistan was sparked when he discovered an old Russian samovar, a kind of kettle, in his grandmother's attic. The object was a mystery, but a quick polish revealed an inscription that had remained secret for many years; "Candahar 1881". He has visited Afghanistan several times and has written historical and contemporary pieces on the country. Most recently, he debated on the BBC Radio 4 Today programme with Ben Macintyre, columnist and associate editor of The Times, whether the Bamiyan statues should be repaired before the US and UK forces withdraw from Afghanistan. This can be listened to here for a limited time.
Dr Morgan teaches most literature courses offered in Classics and related subjects, in both Latin and Greek. Read more about Classics at Brasenose.