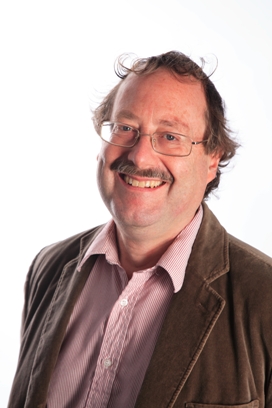 Professor Nicholas Purcell has joined Brasenose College as the new Camden Professor of Ancient History.  The Camden Professorship was first established in 1622 by English antiquarian and historian William Camden (1551-1623), who came to Oxford in 1566. The chair has been attached to Brasenose College since the 19th century, and has recently been held by Sir Fergus Millar (1984-2002) and the current Principal of Brasenose College, Professor Alan Bowman (2002-2010).
Professor Purcell has held posts at All Souls College and St John's College, and has written widely on Mediterranean History and the ancient city of Rome. On beginning his professorship, he commented "I was an undergraduate at Worcester College, when Martin Frederiksen was ancient history tutor there. He encouraged an interest in Rome and Italy which has always been at the core of my work, and introduced me to Peter Brunt, then Camden Professor, by sending me to him for tutorials at Brasenose on fifth-century BC Greek History. He was apt to sink very low in his chair, cigarette in mouth, and say unexpectedly in his most sepulchral tones 'so you disagree with Brunt, then'. It is quite a challenge to come back to BNC 35 years later as successor to Syme, Brunt, Millar and Bowman, but I am looking forward to it very much, and to doing my bit to help out with Classics in a College which has always been very loyal indeed to the subject. We take a very good number of graduates in Ancient History, partly because of the Camden Chair, and it will be good to get to know them in a College context as well as in the faculty."
Professor Purcell is warmly welcomed back to Brasenose College.
Read more about Classics and History at the University of Oxford.