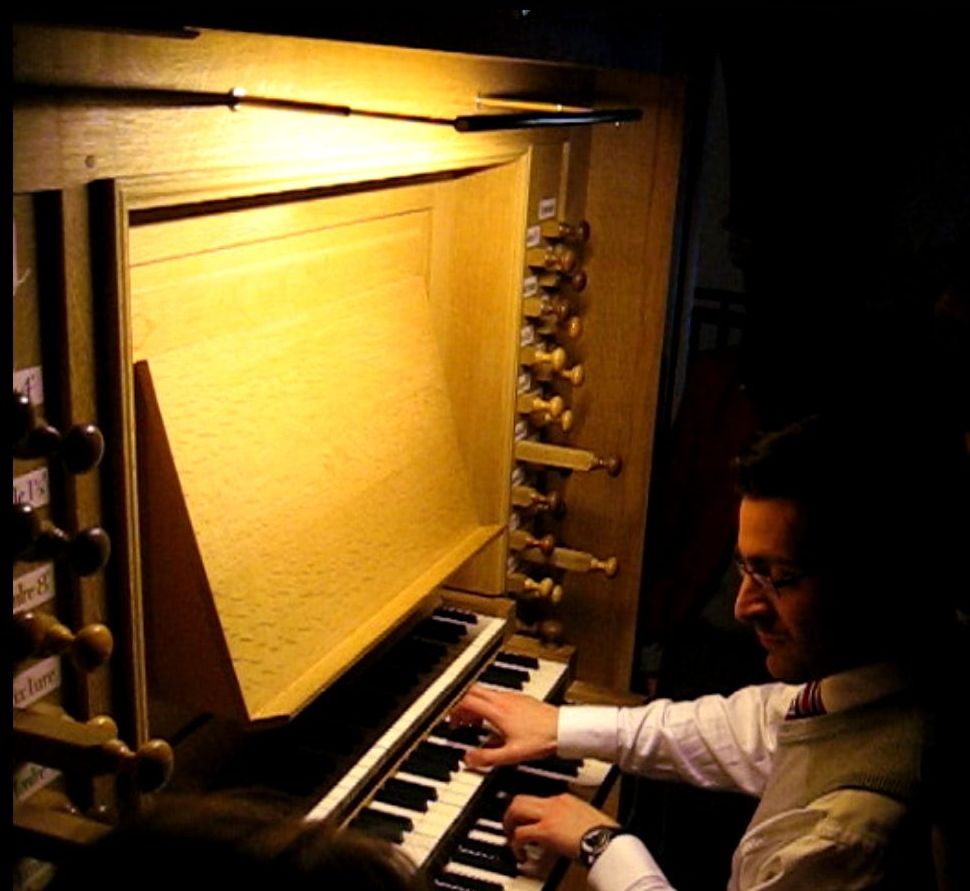 Pupils from Clifton Hampden School Primary School, St Peter's Primary School Cassington and Moulsford Preparatory School visited Brasenose College on January 25 to take part in the second Wondrous Machine - a day which introduced to them the music, mechanics and underlying science of the pipe organ.

Organised by Nicholas Prozzillo (Graduate Director of Music) and Joe Organ (Schools Officer), the event featured sessions by Simon Williams (Director of the Royal College of Organists Academy), Jeremy Sampson (demonstrating his Wooden one-octave Organ), Bob Adams (presenting the Musical Saw), Allan Chapman (Wadham College) and Jonathan Jones (Brasenose College). Pupils were also treated to trips to St John's College and Pembroke College for a hands-on session with chapel organs.

The event was a considerable success, and attracted around 50 pupils. The photograph shows Nick Prozzillo delivering a class using the St John's College chapel organ.