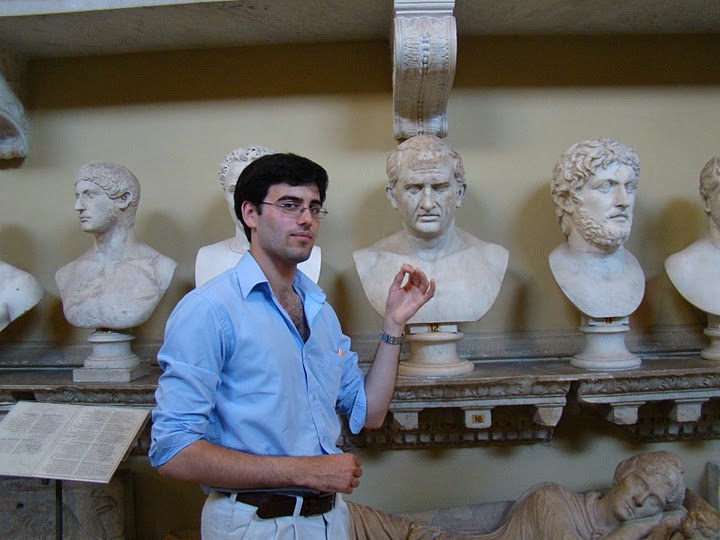 Having achieved a first class degree in Classics in summer 2010, Andrew Sillett has won the Helmore Award for his post-graduate studies. The award is being combined with a bursary from Brasenose College to constitute four years funding. The Helmore Award, administered by the Oxford University Society, was created by a bequest left by Lady Margaret Eleanor Helmore. The first award was made in October 2000.
By way of preparation for his DPhil, Andrew will first take a one year Master of Studies in Greek or Latin Language and Literature programme before progressing to doctoral study. He hopes to research the works of the Roman orator and statesman Cicero in order to find continuities between his speeches and his theoretical works on politics.
On winning the award, Andrew commented: "I am delighted to have been offered the opportunity to continue my studies at a college with such a strong Classical community as Brasenose. I am grateful to the Senior Tutor Andrew Stockley for bringing this award to light and especially to my tutor Llewelyn Morgan for his constant support and tireless efforts on my behalf."
The Helmore Award is a registered charity (number: 1094972)