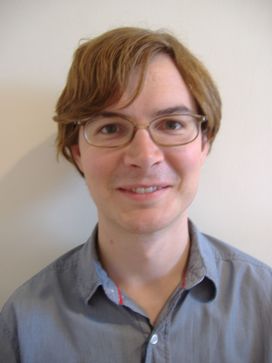 Dr Adam Humphreys joins Brasenose College in September 2010 as the new Politics Fellow.  He has made the short journey from Oxford's Department of Politics and International Relations where he has, for the last three years, been a British Academy Post-Doctoral Fellow, participating in a scheme to enable outstanding early career academics to develop their research and teaching experience. 
Dr Humphreys' research examines the nature and uses of theories of international politics.  He explores the often complex relationship between our abstract ideas about how international relations work and our intuitive responses to specific problems.  As a corollary of this, he also investigates the relationship between social scientific and historical approaches to international politics.  He will continue to develop this research during his time at Brasenose, as well as pursuing interests in 20th century British politics and foreign policy.
Dr Humphreys originally came to Oxford to read Philosophy, Politics and Economics at Balliol College, graduating in 2001.  He stayed at Balliol to take the MPhil and DPhil in International Relations and was later appointed a lecturer there and at St Peter's College and a Research Fellow at Nuffield College.  He has also taught in the Joint Services Command and Staff College, Shrivenham.  At Brasenose he will teach undergraduate papers in International Relations and British Politics, as well as the Prelims politics course.
On starting at Brasenose College, Adam commented: "I am delighted to have this opportunity to make my own contribution to a college with such a rich history and such a good reputation in PPE.  What more could a new politics fellow hope for than to be joining the institution that supplied our current Prime Minister?"
Read more about PPE at Brasenose.