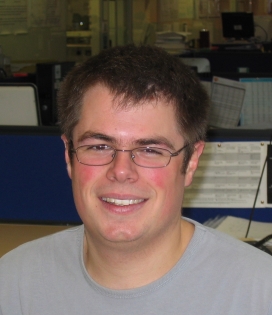 Simon Sprague, a DPhil chemistry student at Brasenose College, has won a prestigious scholarship for Stanford University. Simon will be the AstraZeneca Research Scholar at Stanford, awarded by the Fulbright Commission. His thesis research focused on simplifing the synthetic route to a cancer drug, working within the Burton Group at Oxford's Chemistry Research Laboratory. Simon studied Natural Sciences as an undergraduate at Gonville and Caius College, Cambridge, before moving to Brasenose College to specialize in organic chemistry.
On winning the scholarship, Simon commented:"I thoroughly enjoyed my DPhil in Oxford - this was in no small part due to the support I received from Brasenose. The college has a fantastic sociable graduate community, which allows you to meet people from completely different walks of life and subjects - much better than being cooped up in the lab with chemists all the time!"
Simon joins the Barry Trost Group at Stanford in October 2010. His work there will involve developing new chemical reactions to allow more efficient synthesis of a range of existing anti-cancer and anti-diabetes drugs. It also provides opportunities for preparation of new molecules which may have desirable biological activity.
Read more about Chemistry at Oxford.