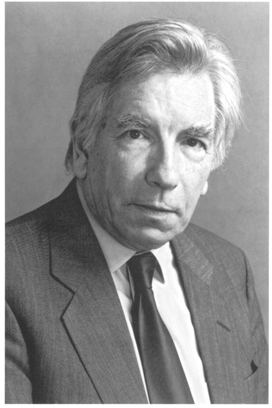 Professor Fergus Millar, Emeritus Fellow at Brasenose College, has been awarded a knighthood in the Birthday Honours List for services to scholarship. Professor Millar, amongst the most influential ancient historians of recent times, has published widely in Roman history for over five decades, and is currently researching the Late Roman Near East from the 4th to 6th century CE. Recently, he published A Greek Roman Empire: Power and Belief under Theodosius II, 408-450. On hearing of the knighthood, Professor Millar commented "I was surprised. It's late in life but I'm pleased, and it's recognition of the subject that I do."
Brasenose College congratulates Professor Millar on this exceptional achievement.
Professor Millar held the Camden Professorship in Ancient History from 1984 to 2002, a chair first established in 1622 by English antiquarian and historian William Camden (1551-1623), who came to Oxford in 1566. The chair has been attached to Brasenose College since the 19th century, and is currently held by Professor Alan Bowman, who is also Director of the Centre for the Study of Ancient Documents.
Read more about Classics and History at the University of Oxford.