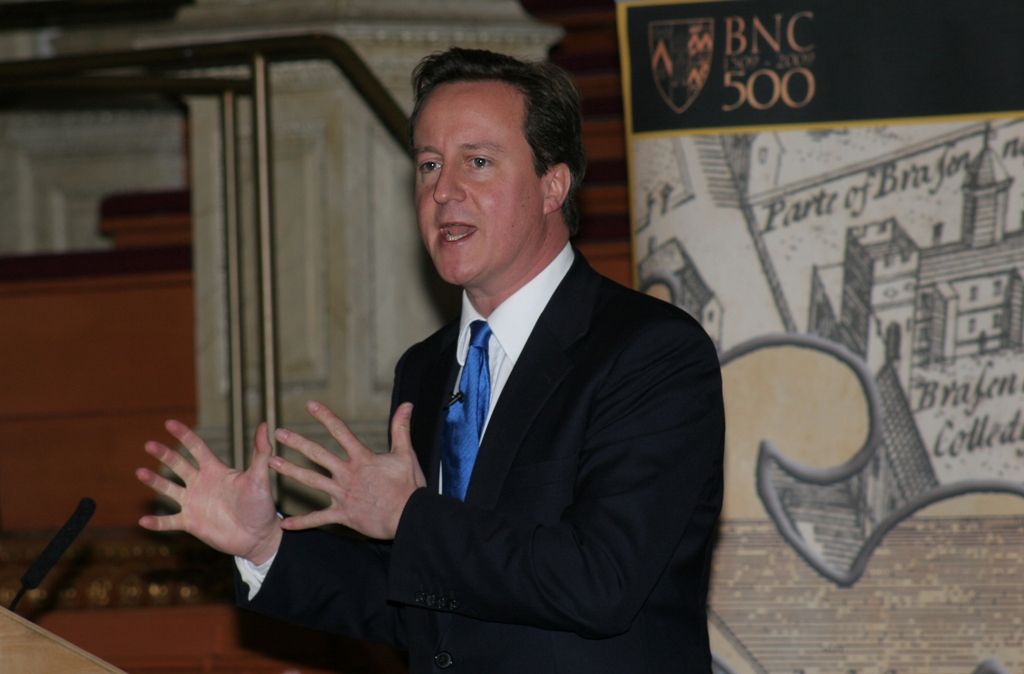 David Cameron became Prime Minister of the United Kingdom on 11 May 2010 on the basis of a coalition between the Conservatives and the Liberal Democrats.  He read Philosophy, Politics and Economics at Brasenose College from 1985 to 1988. He was described as "one of the ablest" students by his Politics tutor, Professor Vernon Bogdanor, who retires this year after a distinguished academic career. 

Mr Cameron graduated with a First Class honours degree in 1988, and went on to work for the Conservative Party's research department, as a government special advisor, and as a director for Carlton Communications, before being elected as the Member of Parliament for the Witney constituency in 2001. He became Leader of the Conservative Party in December 2005. Read more on the coalition government.

Brasenose College has now had two students become British Prime Ministers. The first, Henry Addington, came to Brasenose College in 1774, before becoming Speaker of the House of Commons in 1789, and then Prime Minister from 1801 to 1804. 

Among the 117 Oxonians recently elected (or re-elected) to Parliament, there are four Brasenose members other than David Cameron:

Julian Brazier, Canterbury, re-elected. Mathematics & Philosophy (1972-5).

Mark Harper, Forest of Dean, re-elected. PPE (1988-91). Also appointed as Parliamentary Secretary for the Cabinet Office.

Stephen Dorrell, Charnwood, re-elected. Law (1970-3).

Claire Perry, Devizes, elected. Geography (1982-85). The Devizes seat was held by Henry Addington from 1784 to 1805 before he ascended to the Lords as the 1st Viscount Sidmout.

David Cameron visited Brasenose College in November 2009, and spoke to fellows, staff and students.