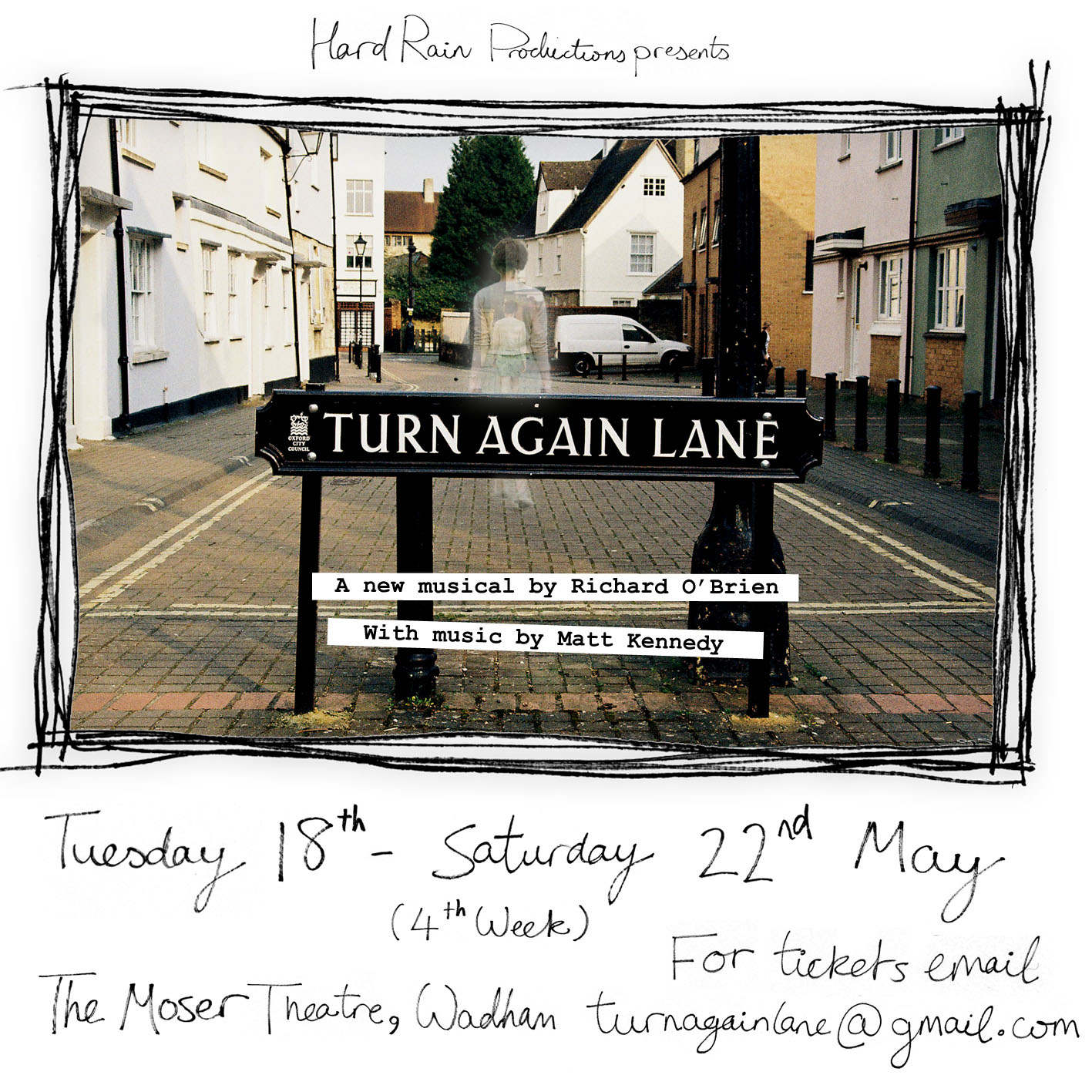 Although a very successful Brasenose Arts Festival has now come to a close, there has been no respite in the creative output of College members. 'Turn Again Lane' is a new musical with script, lyrics and direction by Richard O'Brien (English and French 2nd Year), and it showed from the 18th-22nd May at the Moser Theatre, Wadham College. It tells the story of the development of a relationship between two Oxford students, Chris and Louise, against the backdrop of the city and the university and the pressures it creates. The two define themselves through books, films and indie music, both as self-image and defence mechanism, but both have to learn the difference between what you like, and what you're like as a person. A special video has been created showcasing one of the songs from the musical.

The musical also featured Melody Munro (Law - 1st Year), Carlene Kuschke (Classics - 1st Year) and, as producer, Ally Smith (PPE - 2nd Year). The music was composed by St Edmund Hall undergraduate, Matt Kennedy.

Turn Again Lane was performed at the Moser Theatre, Wadham College from Tuesday 18th May to Saturday 22nd May at 7:30pm every evening. Tickets were £5 (and £4 for concessions).