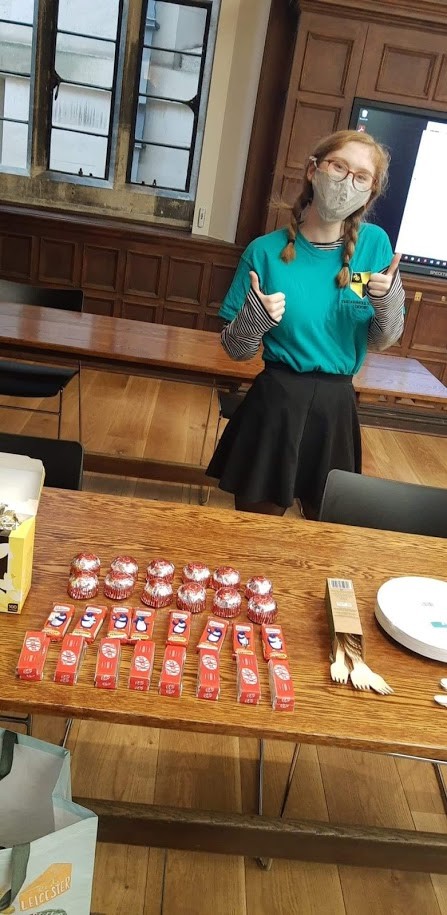 When I took over the role of President of the Ashmole Society in the summer of 2020, my lovely predecessor sent us as the new committee a document full of advice on carrying out the roles, ranging from booking rooms to organising formal tickets for guest speakers. However, like many who have taken over the mantle of a society during these times, I have sadly yet to be able to use much of this practical advice. Instead, we have adapted in order to create a very different looking yet hopefully just as engaging year of historical events!
For those who are unaware, the Ashmole Society is Brasenose's very own History society, traditionally run by a group of second-year Historians. In a usual year, the main events we would put on would be speaker events, followed by a guest formal dinner. Whilst we couldn't do the formal aspect of that format, we have had some absolutely fabulous virtual speakers so far during our time as Committee, including Dr Ben Jackson and Dr Susan Doran.
As well as this, at the start of Michaelmas (autumn) Term when social restrictions were somewhat relaxed, we managed to have a masked and number-controlled in-person Tapestry and Tea event in college, where we learned more about the Bayeux Tapestry with Brasenose's own Dr Rowena Archer (see the photo for the sheer array of snacks provided!) and got to see each other after a long while apart!
We have also hosted two online historical film nights, the most recent being Netflix's 'The Dig' – which was great, if quite sad! It wasn't quite the same as being together in person, but a wonderful way to engage with history in popular media and bring us together in a different way.
We are extremely grateful to all of the academics who have shared and are going to share their expertise with us in such strange times, and cannot wait for a new committee to bring Brasenose's wonderful History community together in person before too long at the start of next academic year!

Image Description: Rebecca, wearing a mask and an Ashmole Society t-shirt, holding her thumbs in front of a table of wrapped chocolate bars in the Brasenose Amersi Room.
By Rebecca Davies (formerly of Watford Grammar School for Girls)