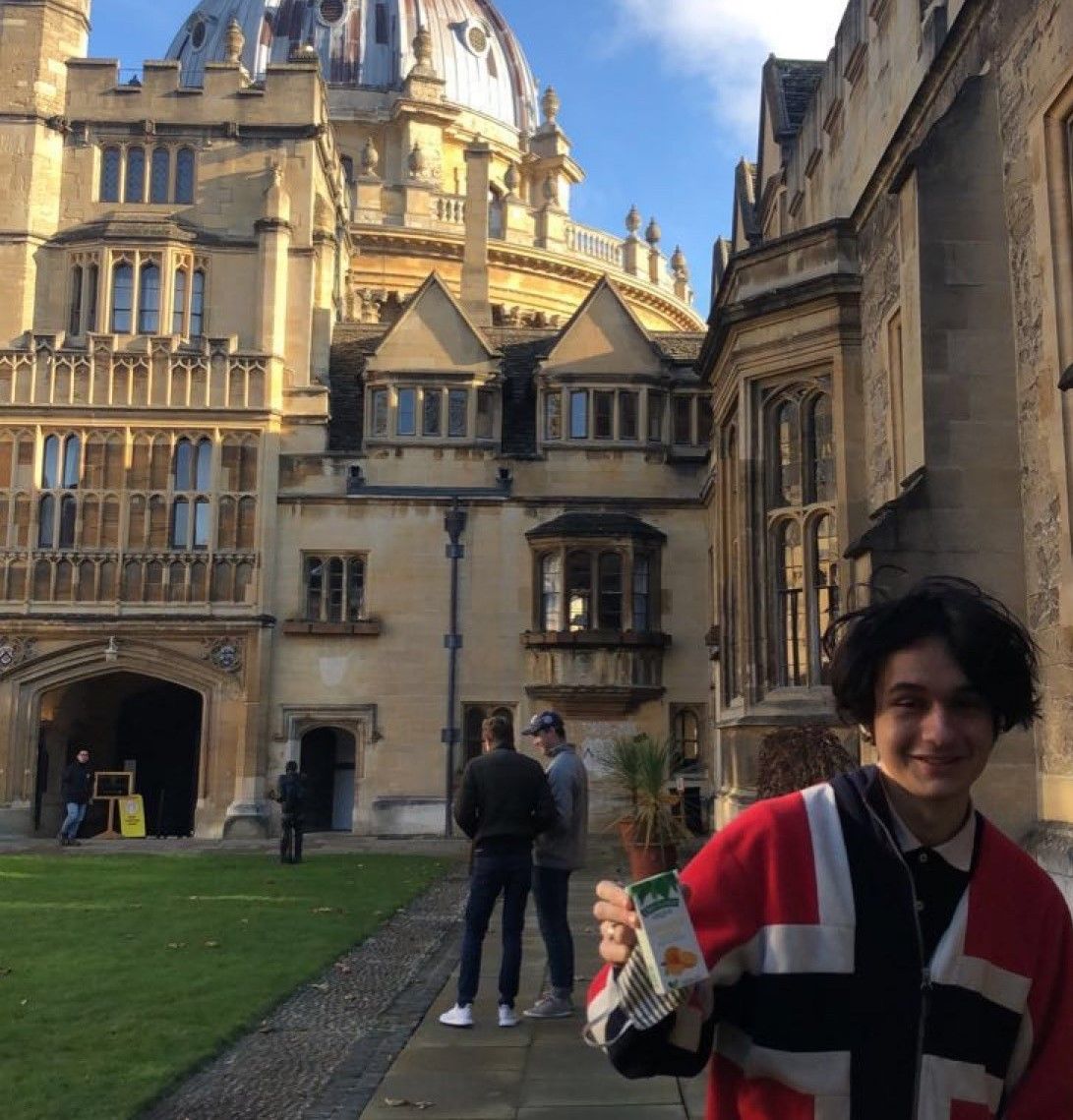 We had a strange first term; although it seems like we missed out on a lot – it has been one of the best experiences of my life. I can't speak on many of the obvious fun Oxford activities, but I think this gave our year the chance to experience the college in a really different way, emphasising the strength of Brasenose's community.
Applying to PPE (especially at Brasenose), immediately leads to 'David Cameron' and 'Do you want to be a politician?': although it is funny, I wish I had known just how much more there is to the degree than that. Given the interdisciplinarity of the subject, everyone will go in with different areas they are interested in, different academic backgrounds, and different future aspirations. I think that the first year in particular enables us to explore the breadth of the subject before we specialise in later years, so obviously there will be bits that you don't really like and don't feel very good at. Of course, everyone has that - and so as a cohort we worked together. Knowing that there was always someone that could help out with a question or a concept alleviated the massive pressure that I had been cautious of before the term started. Our philosophy classes felt like a school class, rather than a lecture, where afterwards we would discuss the content and questions that had been set: it never felt lonely or isolated, even in a year where many people unfortunately did not have such positive experiences elsewhere.
Beyond academics though, Brasenose is a weird place. I think I found out something genuinely bizarre about the college every day of term, which I love. It has such a rich history in the traditional historical sense, but also in a way that we are all contributing to – I remember being told that the bath on my staircase was never used because it was the one in which all the drinks were usually mixed in for big college parties (fortunately its since been replaced with a shower). There are so many of these anecdotes about every place in college that you can't help but feel immersed. Spending so much time within college this term has meant that even after just 8 weeks I have experienced how amazing it is, even if there were aspects we missed out on - it was hard for everyone to leave to go back home and I think most of us spent the holiday wishing we were back. Although it would have been nice to have written about the formals and the clubs and societies, the things we all did as a year group felt just as fun with the knowledge that we will, at some point, be able to experience these things. Although I imagine no other year group will really have a first year like this, and of course I would actively encourage people to definitely get involved with as much as they can – don't put too much pressure on yourself. You can have a truly incredible time here even without packing each day from start to end with what you feel like you should be doing: you'll never be far from something exciting.
By Krishan - 1st Year PPE student