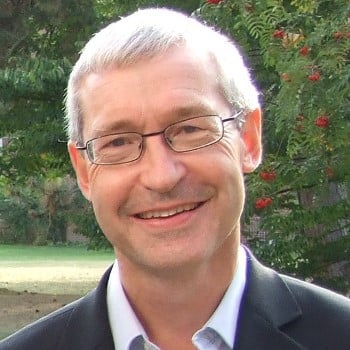 On Tuesday 2 June 2020, Brasenose Honorary Fellow and alumnus, Professor Andrew Burrows QC was sworn in as a Justice of the Supreme Court of the United Kingdom.
Due to social distancing arrangements as a result of the global Covid-19 pandemic, Professor Burrows' swearing-in took place in a closed ceremony in the Supreme Court building. All Justices, except for the President of the Supreme Court, Lord Reed, attended the ceremony virtually.
The Rt Hon Lord Burrows attended Brasenose College as an undergraduate reading Jurisprudence from 1975, and he was elected an honorary fellow of the College in 2015. He was a Fellow of All Souls College and Professor of the Law of England.
John Bowers QC, Principal of Brasenose College, said: "I am delighted to send the warmest congratulations and best wishes to Lord Burrows on his swearing-in as a Supreme Court Justice. It is a great joy to the whole Brasenose community that it has produced the first Supreme Court justice appointed directly from a full time academic post. We look forward to applauding him in person."