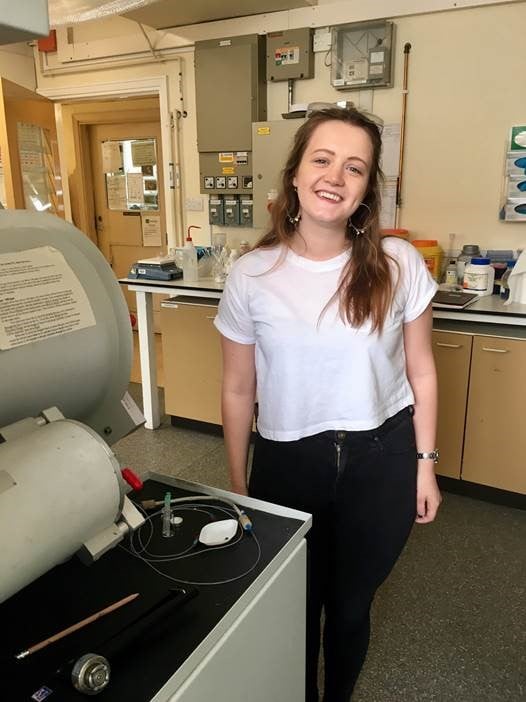 I am currently in my fourth year studying Chemistry at Brasenose College, Oxford, the part of the Chemistry degree known as 'Part II'. Unlike the first three years of my degree, this year has no exams, tutorials or coursework. Instead, we get to work in a lab for 10 months on a project of our choice and write up our results in a thesis at the end. Most people see 4th year as the best year of the Chemistry degree at Oxford as it offers the unique chance to do real, exciting research and, with more regular hours, there's plenty of time to do stuff in the evenings and weekends.
Around Christmas of 3rd year you will need to start thinking about the type of Chemistry you want to do for the Part II and which research group within the department you would like to work for. By this point you've had two and a bit years of undergraduate study so have had the chance to figure out what it is you like. Personally, I enjoyed both organic and inorganic Chemistry and so chose a group that would offer me the chance to combine both areas. There are, however, lots of projects to choose from that span all areas of Chemistry. Plus, if you decide lab work isn't for you, there are projects studying education and history of science too.
For my 4th year I chose to be part of the amazing Vincent group. Our group works in the area of 'bioinorganic chemistry' which looks at the role of metals in biology – this includes enzymes. The great thing about enzymes is that they are much more selective than normal catalysts and so, in our group, we try to understand how they work and look at how we can use this in organic synthesis. We hope that this will eventually help make the pharmaceutical industry greener as using enzymes means that much less energy is used to do the same reactions. I am really enjoying my project because it is related to real world problems and means I get to use the Chemistry I learnt in my first three years in a practical way.
Outside of the lab I love to hang out with my housemates, socialise with my lab group or attend events in college. For our 4th year, my friends and I decided to move out of college and instead we rent a house near Cowley Road (the part of Oxford home to loads of students) which has loads of great restaurants and bars. This year is especially exciting as in May we have our College Ball which happens every two years. I am in charge of organising the entertainment for the event which has been super exciting (think ABBA tribute band and laser tag!)
I have loved my 4th year in the lab but I have decided not to pursue a PhD (not everyone does!). Instead, this year has made me realise how important chemistry and chemical patents are to a wide variety of businesses and so after university I am going to pursue a career in patent law. I have just accepted a training contract with a law firm in London that specialises in life sciences.
This means that next year I will be undertaking the GDL (law conversion course) – I am looking forward to this new challenge but I know I will really miss Brasenose! I have absolutely loved my time at Oxford and I am very grateful for the amazing opportunities I have been given, and the friends and memories I have made!
By Maria Ryan (formerly of Notre Dame School Sheffield)