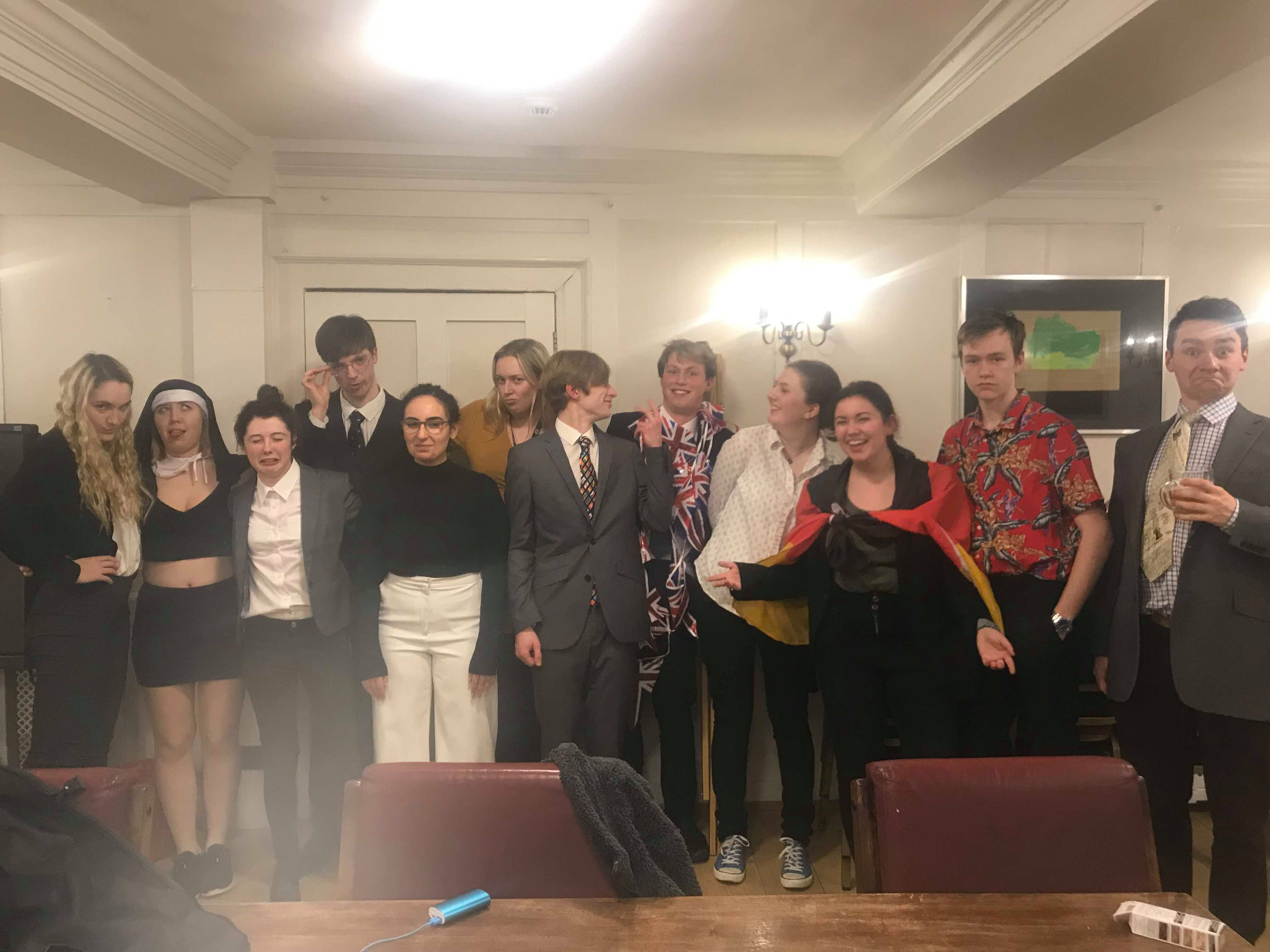 At the end of the spring term each year, a group of students from Brasenose put on the annual Musical. Usually comedic with at least a hint of political satire, the musical is a fun and informal way of celebrating the end of term with friends, either by watching or by taking part! In terms of how serious it is, the musical sits between the college pantomime at the end of the first term (a very informal affair!) and fully-staged plays such as the university-wide student production of Made in Dagenham which had a recent run at the Oxford Playhouse.
After the success of last year's musical, 'The Sound of Brexit', the decision was made to keep an element of the political in the plot of whatever came next. As I'm sure we're all too aware, Brexit continues to overshadow much of British politics as of late, and so it was almost inevitable that it would inspire us once more. The release of the film 'Mamma Mia 2' was equally inspiring! A group chat and some lyric-bashing later, with an entertaining version of 'When We Voted Brexit' already penned, the seeds of this year's musical were planted. 'Mamma May-a: The Musical' was born.
After some initial planning, it fell to myself and my friend Bethan to create a plot and then write the script over the Christmas vacation. We shared the writing; I was in charge of the dialogue, and Bethan took the harder job of writing lyrics to fit in with the rhythm and rhyme of various ABBA songs. 'Knowing Me, Knowing EU', 'Gimme Gimme Gimme A Way Out Of Europe' and 'Brexit Queen' all made an appearance.
Soon, we had a finished script and began searching for a cast so we could begin a very short round of rehearsals (who needs to know their lines anyway?). Commitment-wise, the Brasenose musical is a great way for anyone interested in performing on a more informal level to take part in a theatre project. We had a mixture of people involved, from stalwarts on the Oxford theatre scene to absolute beginners, doing it just for a laugh (or on the promise of a glass of wine or two!).
Finally, the end of term rolled around, and it was time to perform. Having never had a rehearsal with the entire cast, this was going to be interesting. After a speedy dress rehearsal just hours beforehand (what did I say about informality?), everyone in college gathered in the Hall to watch a one-night-only performance of 'Mamma May-a'. There were plenty of laughs, some questionable accents (Jean-Claude Juncker, played by Josh Taylor, being a personal favourite), and I think it's safe to say that a good time was had all round! Another successful year for the Brasenose musical – but what will come next?
(If anyone is interested in watching 'Mamma May-a', it was filmed and can be found on YouTube here: https://youtu.be/clJirs5S9F8. Watch at your own peril.)
By Kristina Fox (Second Year Languages student - formerley of Dereham Sixth Form College)