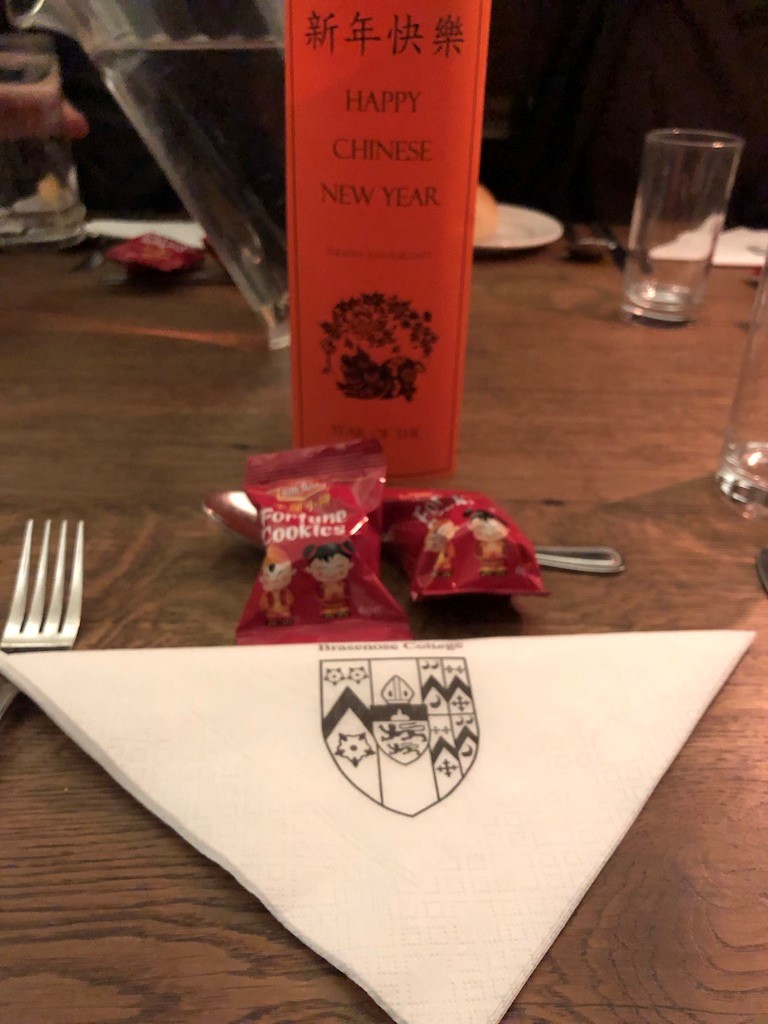 At Brasenose we have a number of themed dinners throughout the year, including St David's Day, Burns Night, and Diwali. This year, on the 4th of February, we celebrated Chinese New Year. Usually tickets for special events sell out quickly, and today was no exception. The hall is usually decorated in a style to celebrate the particular event, and the food is based on the traditions of the country of origin.
it was the start of the year of the pig, so information cards were placed on the table. These gave details about personality traits, lucky colours, and unlucky signs associated with people born in the year of the pig. The hall had beautiful red lanterns hung around the room, and fortune cookies were placed alongside everyone's plates.
After everyone settled down the starter was brought out: a vegetable and rice noodle soup. After that, the main of crispy duck and plum sauce was unveiled, accompanied by rice and stir fried vegetables. To top off the meal, a dessert of pear in honey sauce was served.
The meal was amazing, and it was incredible to see so many different people from different cultures celebrating something that has always been important to me and my family.
By Rhys Tian Evans (Second Year Maths student - from Tadcaster Grammar School, North Yorkshire)
Photo by Margot Greenen