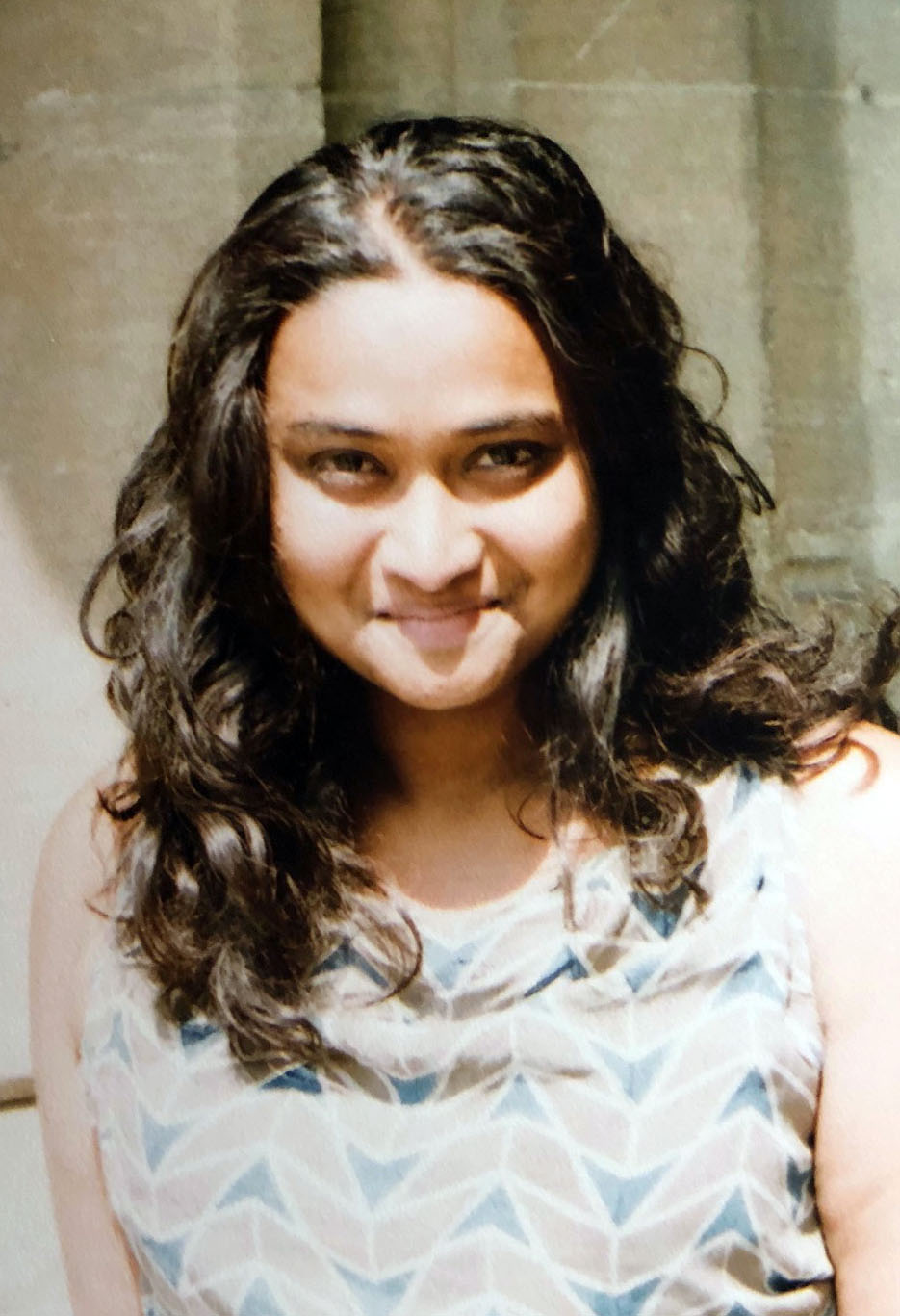 Sneha Krishnan joins Brasenose this year as the new tutor in Geography. She will also be Associate Professor in Human Geography at the School of Geography and the Environment. She comes to this post from a Junior Research Fellowship at St John's College, Oxford. Sneha did all her graduate work at Oxford, and has an undergraduate degree from the University of Madras in India.

As a cultural and historical geographer, Sneha is interested in gender, childhood and the afterlives of imperialism in India. She is currently writing a book about hostels for girls in Southern India, and has ongoing research projects that focus on youth suicide, childhood and geopolitics, and on digitising archives. At Brasenose, Sneha will teach across the Human Geography curriculum.

On beginning her position at Brasenose, Sneha comments: "I'm very excited to join what looks like a close-knit and supportive community of scholars, and to build on that in the years to come."
At the University Open Day on Friday 14th September Sneha will be running a Geography drop in session with her colleague Cyrus Nayeri at Brasenose College 2-3pm. If you are interested in studying Geography at Oxford next year why not come and meet her.
Read more about Geography at Brasenose. From 2019 Brasenose College will offer eight places each year for the undergraduate degree.