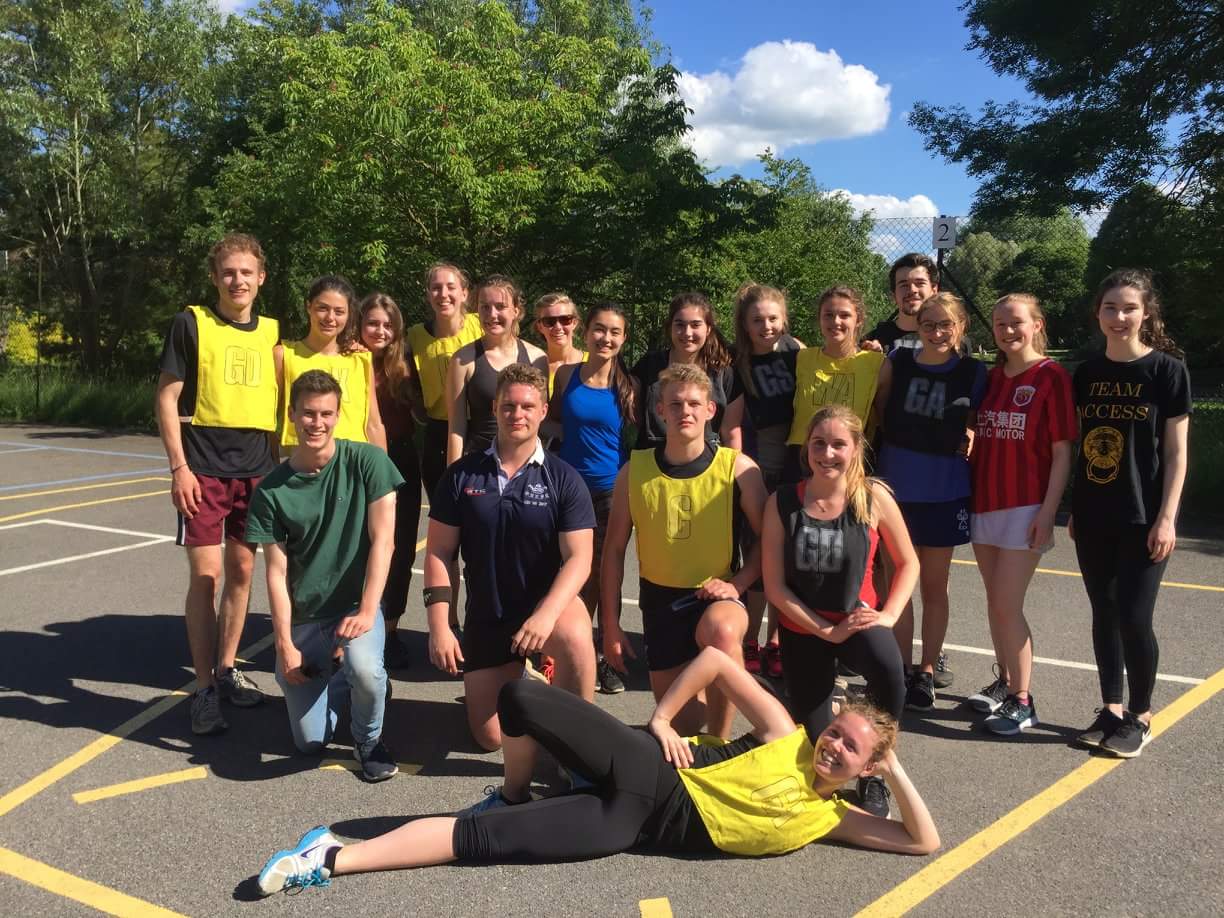 Brasenose has seen another year of high quality sport and great participation from freshers through to finalists. Around 50 of our students play at a high level for university sports teams while others have proven to be stalwarts of several college teams, turning up week after week to play on a more casual basis.

Both men and women's football teams have also had an impressive season. With the introduction of a new trophy- the 'Hassan's Cup', both teams embarked on a valiant quest to gain recognition from Oxford's favourite kebab van. Unfortunately, Brasenose fell short on all fronts in the semi-final of this competition, both teams losing by a narrow margin. However, highlights for the women include a 10-1 over Teddy Hall!
Netball (pictured) also remains one of the most popular sports in college. We are able to field two teams in divisions 1 and 4, and often draught in some of Brasenose's finest male athletes to help us out with mixed netball cuppers and lower league matches. This year a team composed of virtually all freshers made it to the quarter-final of cuppers (the inter-college knock out competition), and they hope to better their achievement next year.

Brasenose rugby club has also had another very successful season. The men's team managed to secure promotion in to the lofty heights of Division 3. The squad of both veteran third years and freshers has turned out some quality performances, notably a 24-19 victory over Balliol after being 19-0 down at half time. Unfortunately, men's Hockey season was curtailed slightly by an early knock out from cuppers. Despite this, the team played really well and our men's captain is hopeful that there's good things to come for the team. Women's hockey have made some huge steps this year with an incredible cuppers win in the summer term, making Brasenose reigning college champions!
The Brasenose boat club continues to be omnipresent on the river in all weather conditions. The rowers have had a very successful year, reaching the semi-finals of the Christchurch Regatta and performing well in the annual Torpids competition. There was success at Henley 4s and 8s Head in March, with both the men and the women beating several other university level crews within their divisions. Our boat club president and captains do a wonderful job of organising up to 5 or 6 rowing crews and motivating novices to try rowing for the first time!

We also have strong teams in lesser played sport such as pool, badminton and squash. This year we fielded our very first handball team and had a great run at a cuppers tournament where the group of 7, comprising of men and women, placed 3rd overall.

I hope to see Brasenose sport go from strength to strength in the coming year. After a very successful Brasenose Sports Day was initiated by our college president and a 17 team strong 5-aside football tournament was enjoyed by many in the summer term, our next hope is to organise a Sports Day with a sister college in Cambridge. Most importantly, Brasenose continues to be a fun and thriving sporting community filled with students who are keen to try new hobbies and never forget to exhibit sportsmanship and show support to their teammates.

Tabitha Everett (Second Year Philosophy and Linguistics student)