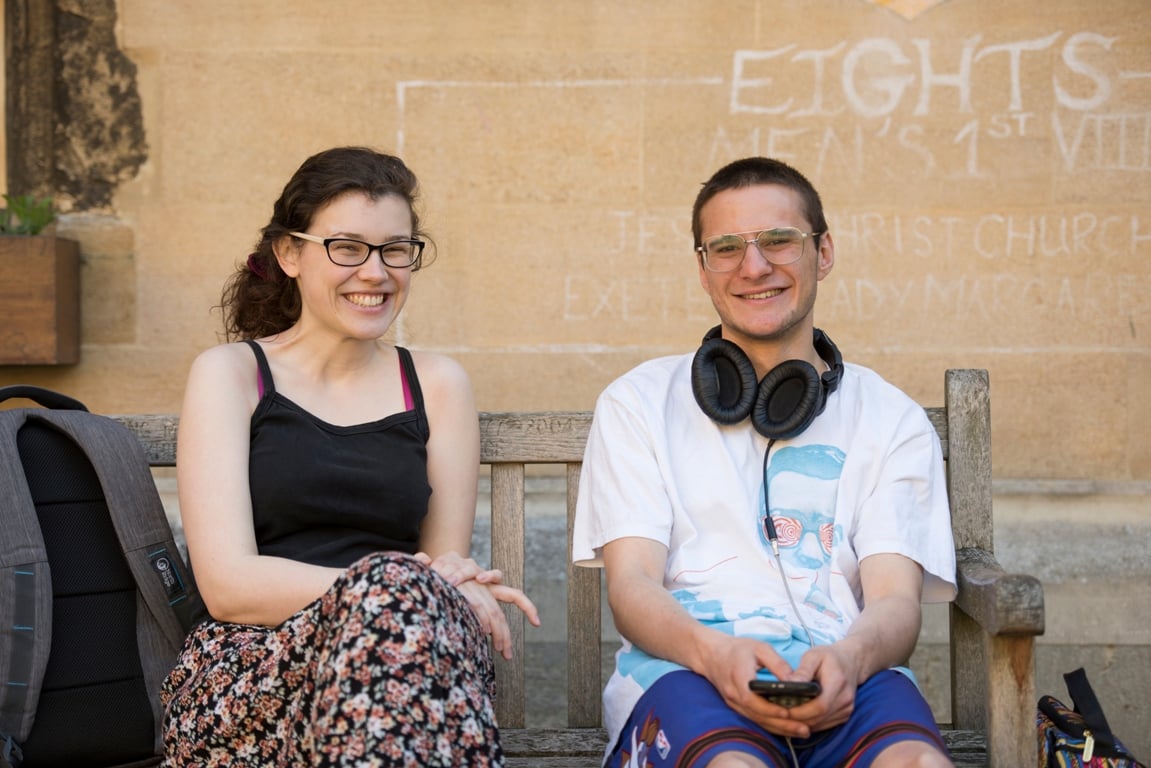 Brasenose College is delighted to announce another year of excellent results in the summer "finals" examinations. Of the 106 students set to graduate in July, an impressive 44 students achieved first-class degrees, and 57 obtained a 2:1 (upper-second). This year again a pleasing number of final year students earned University prizes, topped their class lists, or received special commendation from the Chair of Examiners in recognition of their performances.

For the second year running, all of the Biological Sciences students taking final year exams achieved Firsts. Furthermore, eight modern languages students, four historians, three biochemists, three geographers and four engineers also claimed the top classification, along with students from many other subjects.

This year's successful cohort was another very diverse group, with representatives drawn from all major regions of the UK and beyond. Brasenose prides itself in bringing undergraduates from all parts together to form an ever-changing student body. The former schools of the group include Ark Putney Academy, Launceston College, Durham Community Business College, Chatham & Clarendon Grammar School, Didcot Sixth Form College, Scarborough Sixth Form College, Southend High School for Boys, Hinckley Academy, Bingley Grammar School, Archbishop Ilsley School, Paston College, Wymondham High School, Banchory Academy, Stanwell School, Holland Park School, QEGS Penrith, Greenhead College, Ysgol Gyfun Dyffryn Teifi, St John Fisher High School and many more. We thank these schools and teachers for encouraging students to apply to the University of Oxford.

Principal John Bowers QC commented: "I'm highly delighted for our students and would like to congratulate wholeheartedly not only our wonderful finalists on their achievements but also our tutors who have worked so hard to achieve these terrific results. I would also like to extend my thanks to all our support staff who help make Brasenose what it is – a flourishing academic community. Scholarly attainment lies at the very heart of our mission, but so does providing a nurturing environment in which our students can thrive. For this reason I'm very pleased not only with our excellent academic results, but also the high levels of satisfaction our students report year-on-year".

Senior Tutor, Simon Smith, added: "Everyone at Brasenose is thrilled by this group's achievements; it has been a pleasure to work with them from their applications and interviews through to final exams. We will miss a wonderful graduating cohort but are looking forward to welcoming the 2018 Freshers who are another very exciting and diverse set of individuals."

Tori Cox, who received a first class degree in Biochemistry (pictured with Theo Cox, who achieved a First in PPE) having attended Hinckley Academy in Leicestershire, reflected: "I chose Brasenose after coming on an open day in sixth-form and being blown away by how friendly everyone was. I didn't know then that it would be one of the best decisions I ever made. I've loved studying at Brasenose: it's a beautiful college with a fantastically close-knit community. I'm going to miss being here so much!"

Brasenose is a friendly academic community situated in the heart of the city and university. The College offers an exceptional undergraduate experience and welcomes applications from students who are passionate and enthusiastic about their chosen subject. If you are thinking of applying to Oxford this Autumn, please view our prospectus online and consider visiting during our 14th September Open Day.