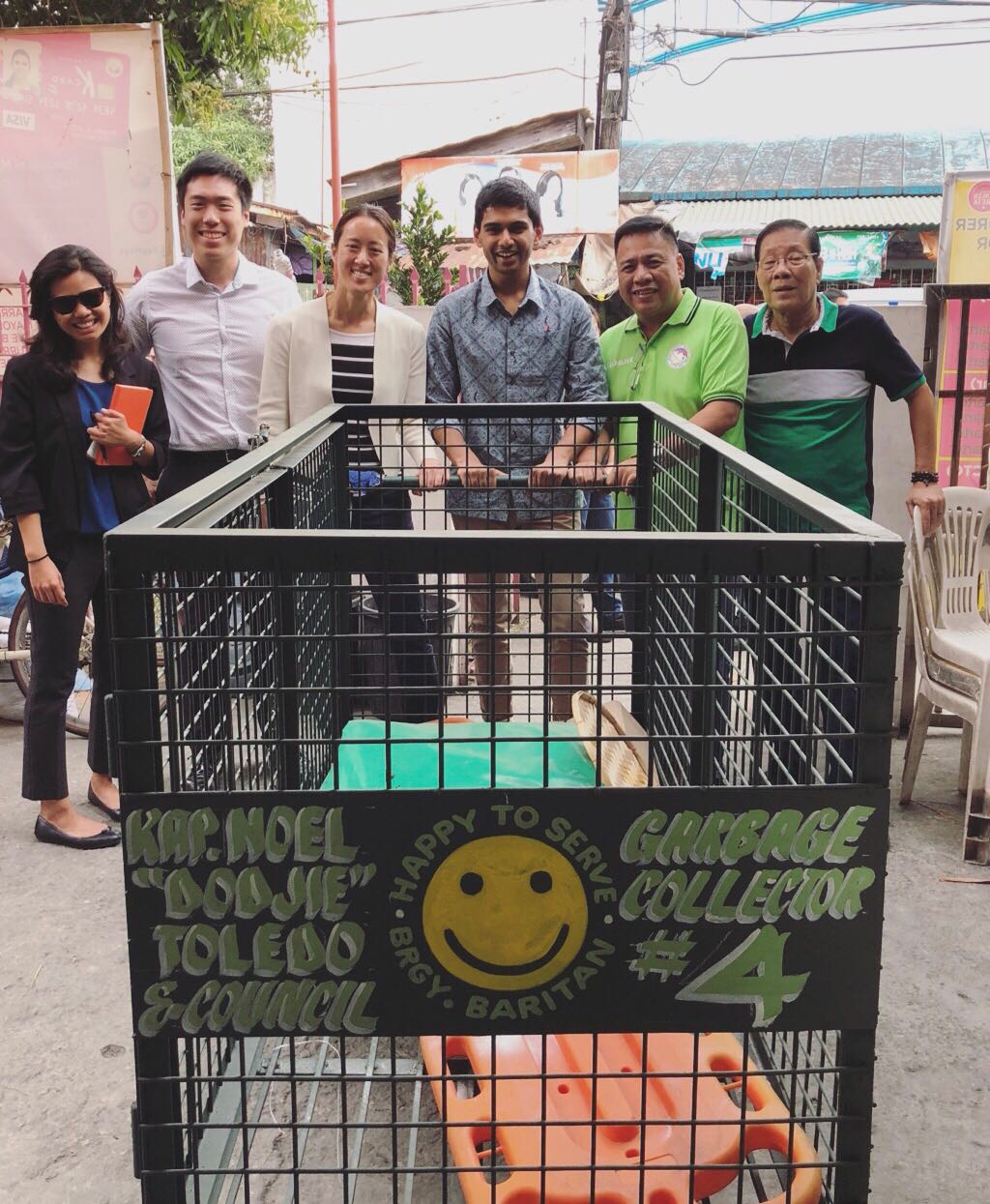 Over the last few months, I've been helping start up the Sustainable Communities programme at McKinsey.org, a new non-profit founded by McKinsey & Company to tackle some of the world's most pressing social challenges. McKinsey.org is currently exploring the sustainability challenges facing cities across the world, looking first at how cities can recycle their waste. Having spent a year-and-a-half at McKinsey in London, I was given the chance to lead our work in Asia – partnering with private, public and social sector organisations to scale their environmental and social impact in this space.

To build our understanding of the recycling industry, which is tremendously complex, we conducted field visits to 25 cities in 11 countries, including Indonesia, India, The Philippines, and Nairobi. We met with NGOs, plastics producers, municipal authorities, start-ups, and the waste pickers themselves – individuals and families who live in deep poverty, who make their living from scavenging recyclables. Rubbish is something we often treat like it has no value, but we were amazed by the ways people have found to bring this material back into the value chain. That ingenuity is what we're looking to tap into, while sharing the social, economic and environmental benefits with these communities. Finally, we could see that cities were reaching a tipping point on this issue – and that the time to prove community-based solutions is now.

At Brasenose, I was fortunate to get the chance to travel all over the world for my Biology degree – from the forest ecosystems in Tenerife, to my dissertation studying birds on an island off New Zealand. I was taught to approach problems with a critical eye, set up experiments to test hypotheses, and interview local stakeholders in a balanced and thoughtful way – all skills that I've been able to put to good use on our travels. I'm looking forward to building a career in the sustainability space, and I'll always have Brasenose to thank for setting me on this path.

Blue Planet really did wake us up to the scourge of plastic pollution, but the problem starts on land. In the next few months, we are exploring setting up pilot programmes that would bring together the best of what we've seen across the world, building self-sustaining recycling systems that we hope would attract investment capital and rapidly scale up.
By Siddarth Shrikanth (former Brasenose College Biology Student - graduated in 2016)
Picture shows Sidd (middle) in Manila, Philippines