Alan in 1987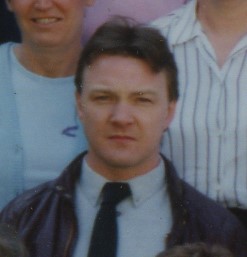 During his 39 years at Brasenose, Steward Alan Bennett, who retires this March, has been interviewed for the College several times. But this, his final interview, will be his 'last statement', he says. We have met in the Senior Common Room's wood-panelled dining room, and sit at the polished table where Alan has overseen countless meals. Today, it's quiet apart from the ticking clock, and Alan has a rare chance to reflect.

When he first arrived here in 1980, 'it was like Dickens,' he says. Many fellows used to live in College and were served meals by the Butler, and many full-time male scouts. Staff then were called 'servants' and called fellows 'Sir'.

Alan was, at first, dubious about universities, let alone Oxford colleges. He had grown up on the housing estate of Blackbird Leys, where his father, like most men, worked in the car factory, and Brasenose 'was another world for me, really'. Having worked from the age of 16 to 22 on building sites, in hospitals and even as a bellboy at the Randolph Hotel, he met some friends who came from Capri, and at 18, he went with them to Italy, and worked in restaurants and as a bartender. On returning to Oxford, Alan met a local girl and married. When their accommodation fell through, he met the Butler at Brasenose (John McDonald) at a wedding, who told him there was a job going as a Junior Butler which came with accommodation – in those days, one of the perks of many staff working for Oxford colleges.

'I thought: "I can't do this job,"' Alan recalls. 'I was a bit of a socialist, and I thought: "I can't come and work in one of these places." Being local, you did have this view of town and gown.' Back then, he remembers, it was not typical, as it is now, for students and locals to go to the same pubs. 'Coming into town on a Saturday, and especially during the exam period, seeing them all popping champagne, you thought public schoolboys, Eton College…I went to school in Blackbird Leys.'

To his great surprise, though, Alan soon realised he thoroughly enjoyed college life. No one in his family had ever been to university, but now he saw how much university offered young people. He got to know many undergraduates, and, being not much older than them, used to play football for the College football team, run cross-country, and play squash with them, as well as rowing in the staff 'eight' against the Fellows. He still thought the University was quite an elitist place, with few students from ethnic minorities or working class backgrounds, and he tried to open students' eyes. 'I used to say to freshers, if they spent three or four years in the city centre, "Just hop on the bus and go as far as the bottom end of Cowley or to Botley and actually get to see more of Oxford."'

Alan's first role as junior butler (which no longer exists) made him responsible for serving at the dons' lunches, dinners, and sherry parties. ('You never hear of sherry parties now!' he notes.) Things then were much more formal. Alan had to wear 'dicky bow and long tails'.

One of the biggest challenges early on was his promotion to Butler of the College, 'which was quite daunting at 23 years of age, and especially with all the other members of staff who had been here all those years.' The College started to modernise in the 1980s. The 'small kingdoms' of the Head Hallman and Head Scout disappeared when people retired, and Alan suggested to the Bursar that the College's catering could come under one body. That's when, in 1991, he was promoted to College Steward, his current role, where he runs the 'front of house', overseeing all the Colleges' meals and functions, making sure everything runs smoothly, from the wine choices to the decoration of the table to timings.

Although Brasenose has moved with the times, as 'a firm believer in traditions' it's been Alan's job to keep them going – 'otherwise, if one lapses for a term, or a certain period, new students are not aware of it, and the fellows are not aware of it to keep going.'
Take snuff for instance – a centuries-old ritual which, amazingly, still continues (at the end of a dinner, a Fellow offers guests snuff from a little silver box – very few take it these days). Or take the bell which has been rung for decades and decades five minutes before formal dinners. Or making the special brew, Brasenose ale, on Shrove Tuesday every year – which dates back to when there was an alehouse in the College. Alan has kept these and many other traditions alive - they mean something; they shouldn't be lost, he thinks.

He became the person who knew all the answers to matters of College protocol. 'There are lots of quirky things the fellows come to ask me, like "What gown should I wear to this?" and most of the time I've got the answer. Students will ask: "What's the procedure for this function?"' Sometimes the students saw him as strict, he thinks, because he was a stickler for discipline. 'Coming into meals, they have to be on time and dress correctly.'

One of the enjoyable aspects of Alan's work has been his responsibility for the College's wine cellars. He also maintains the College's collection of silver which dates back to the 1500s, performing a 'silver muster' check every two or three years during which there is the great spectacle of every single piece laid out in the hall to be catalogued. The silver must be polished regularly and Alan has always warned staff not to rub the hallmarks away – again, maintaining the heritage of the college.
Perhaps his happiest memory of his working life here was having his two youngest children christened in the chapel. He has also loved seeing old members come back. 'We talk about old times, playing football or drinking down the bar, or certain students that were funny.' It has meant a great deal to receive letters from former students. Alan smiles: 'I've got some amazing letters from guys now in their 50s who are headmasters or working in business.' After they see him again at a College reunion or event, they often write to say they remember with gratitude how he looked out for them in their first weeks as a homesick fresher.

Alan's bonds with fellow staff, like deputy stewards Alice McCormack and Carmen Perez, have been very important too, of course. 'You are like a big family here; you work on top of each other all day long and you get to know each other quite well.' The worst parts of Alan's time at Brasenose have been the deaths of work colleagues and fellows.

Having been at Brasenose so long, Alan has seen hundreds and hundreds of staff (including five Principals and seven Domestic Bursars) and thousands of students come and go. He admits he doesn't always remember everyone, but they often remember him. 'Quite often people will come up and say: '"Alan, how are you?" and I'll go, "Fantastic, how are you, great to see you!" A member of staff will say: "Who's that?" and I'll say: "I'm not sure."'

Always passionate about history, especially local history, over the years, Alan fell in love with Brasenose's unique history of its own. He finds it fascinating looking through the College archives, especially to learn about the lives of college staff in centuries past, with whom he feels a great connection. And he has long taken local casual staff out in the quad on an evening before a late dinner to see the moon shining or the sun setting. 'I still do it now some mornings, when I come in and it's quiet. What a fantastic place to spend all those years.'

Five things you didn't know about Alan BennettAlan (third from right) celebrating the staff Summer VIIIs victory against the Fellows circa 1981, with cox Alexandra Marks (Jurisprudence, 1977)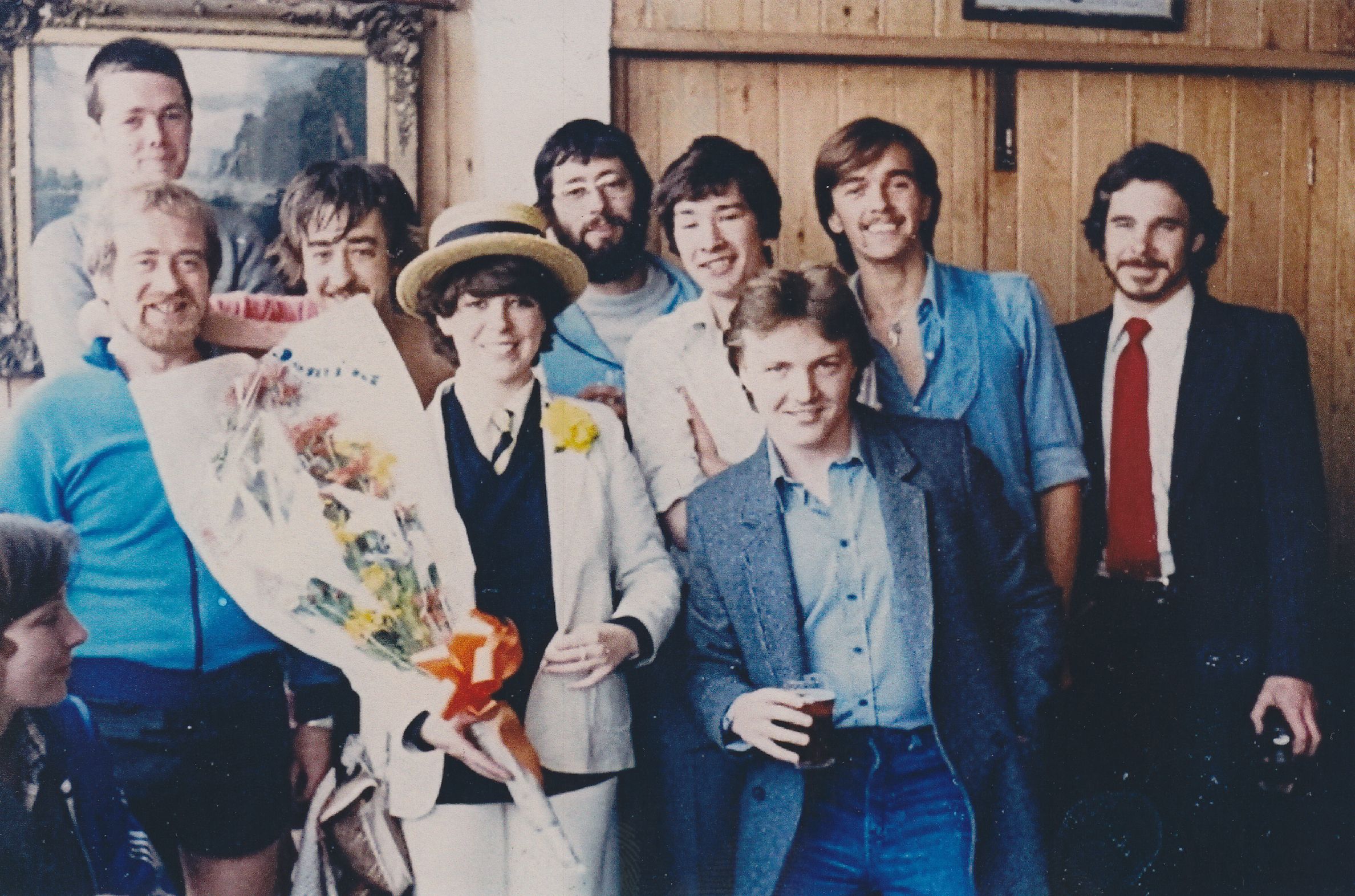 Alan lives in Marston. He has three children: Eamonn, 39, a manager at St Clare's College who in the past has been head chef at Hertford College and other colleges; Lucy, 28, a history teacher; and Lewis, 24, who is events manager at the town hall. He also has two young grandchildren.
Following in Alan's footsteps, Alan's father Stan Bennett came to Brasenose to work as a scout for the last 18 years of his working life - many old members will remember him.
A season ticket holder at Oxford United, Alan has followed his local football team since he was a youngster.
Alan loves long-distance walking and has walked all over Scotland, the West Highland Way, Yorkshire, the Cotswold Way and Hadrian's Wall - as well as Oxfordshire, of course.
Alan is a keen golfer with a handicap of 12, and looks forward to playing more when he retires.
Memory jogger
Here are some of the College figureheads Alan remembers best from the old days: 'strong characters' he remembers with fondness. 'If someone is reading this in their eighties, those names will mean something to them.'
Jock Wallace, Head Hallman
Jack Markham, Buttery Manager
Bill Young, Head Scout
Ted Allen, SCR Butler
John Watkins, Head Porter
Ian Presdee, Head Chef
Harry Judge, SCR
Robert Gasser, Bursar
Elizabeth Carter, Domestic Bursar
Richard Cooper, SCR
Vernon Bogdanor, SCR
Nicholas Kurti, SCR
Graham Richards, SCR
Philip Jones, SCR
Robert Shackleton, SCR