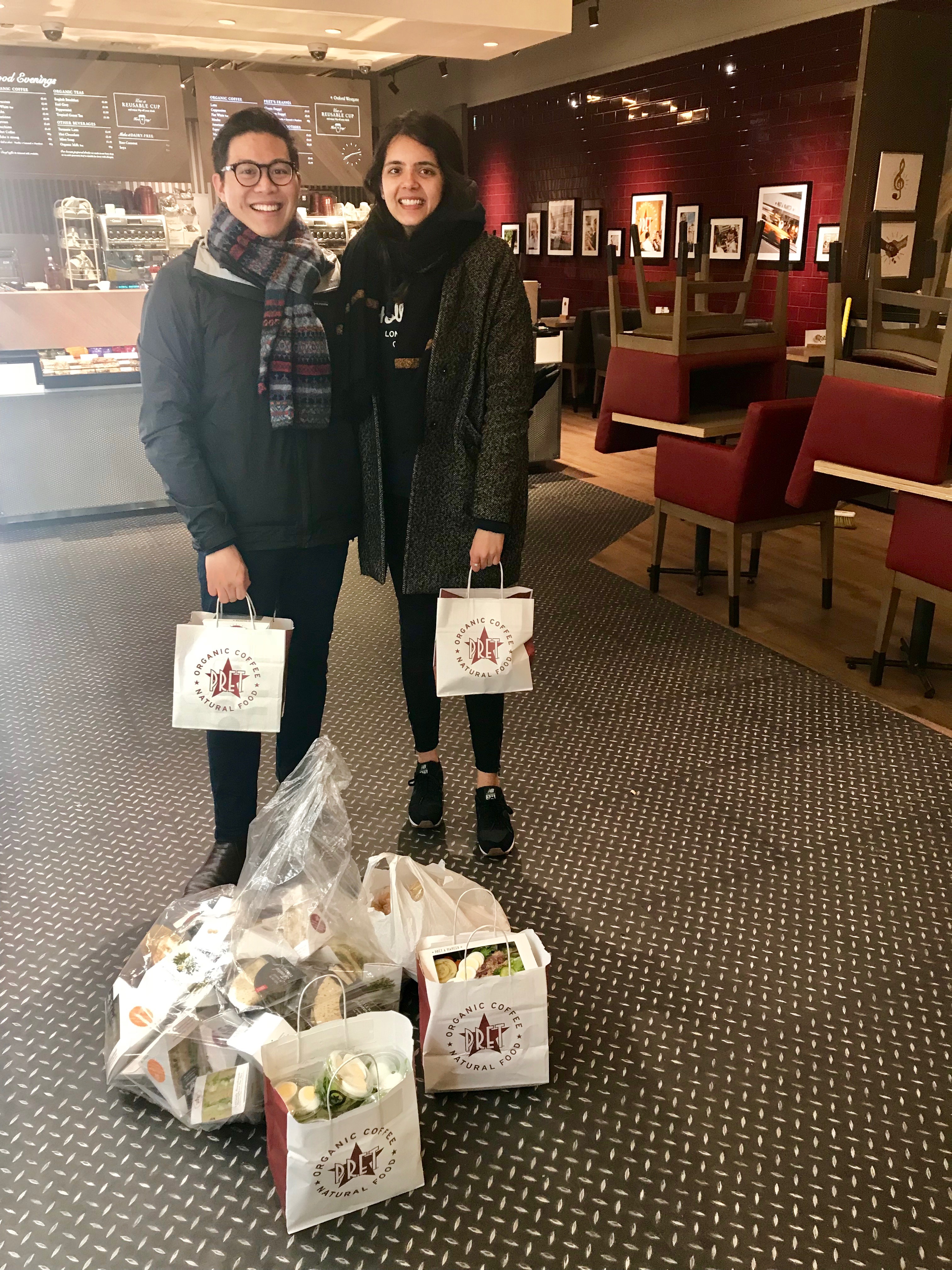 Last term, the Brasenose post-graduate community came together to brainstorm ideas to try to help the homeless community of Oxford in small, tangible ways. One of the points that kept coming up was trying to find a way to meet the basic needs of homeless people while treating them with dignity and respect. All of us had noticed the magnitude of the issue of homelessness in Oxford, and we all wanted to find a way to create positive change. We reached out to the Pret A Manger cafes around Oxford to see how they would feel about contributing their leftover food at the end of a few business days a week for us to pass out to the local homeless community.

Three times a week, a few volunteers meet at the Pret A Manger in Westgate shopping centre to collect the food, and then they walk around downtown Oxford handing out the food and having conversations with the homeless. Often times, people have commented that the conversation is more meaningful than the food. One man said that the toughest part of being homeless is feeling ignored. We make an effort to spend time with each person we give food to and recognize the humanity in each of them.

It was a matter of days before all of the volunteer slots for the term had filled up. Students enthusiastically supported the initiative and jumped at the opportunity to help. It is our hope that students contributing in small ways to fight homelessness now might lead them to create positive structural changes to fight this issue in their future careers.

If you have interest in participating as a volunteer, please contact the HCR president at [email protected].
Ryan Bedell
Brasenose HCR Social Secretary
MSc in Education (Higher Education)