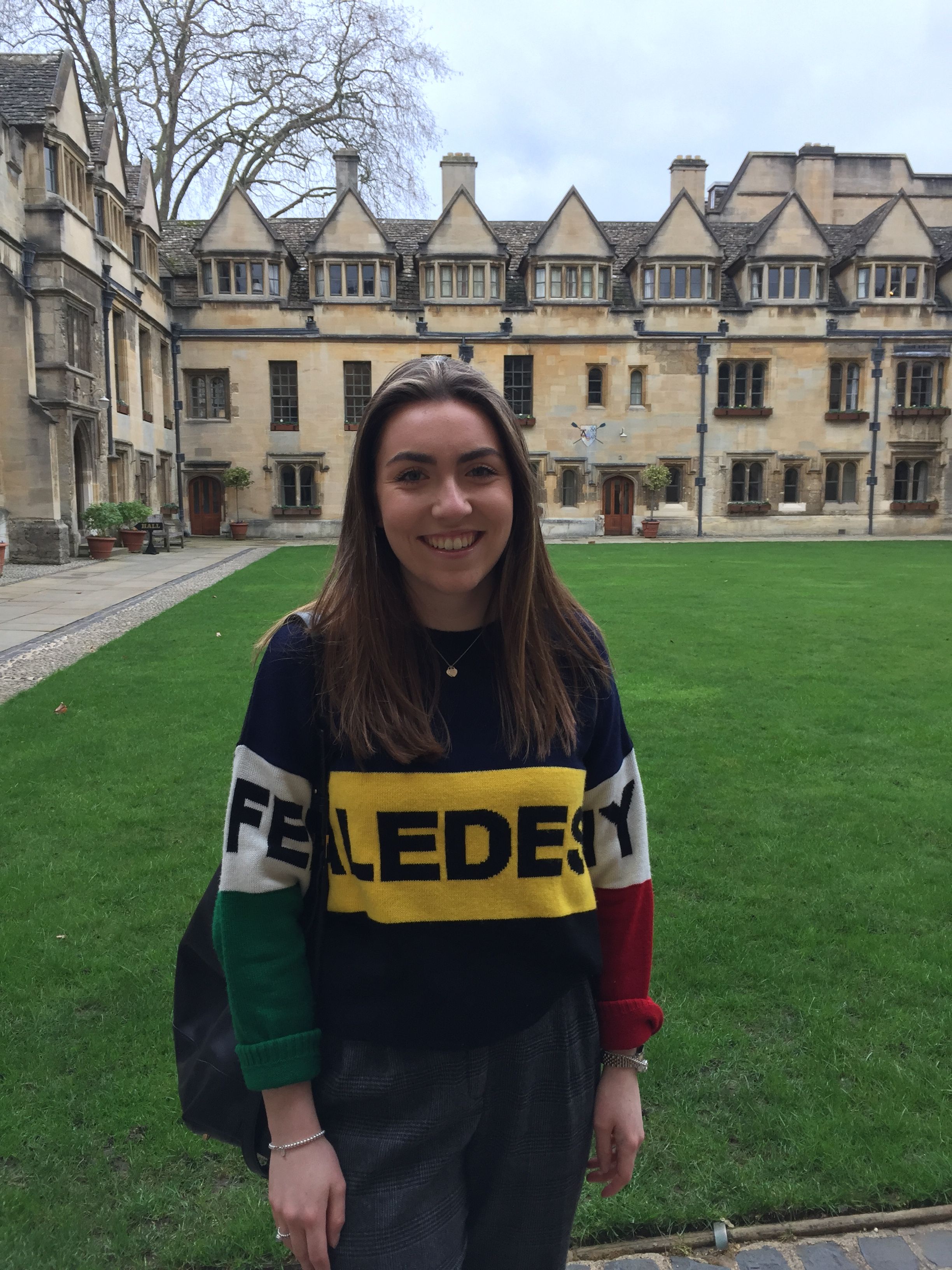 After a term at Oxford, travelling down to start university seems like a lifetime ago. To think that in October, I didn't know all the people I have met since is unbelievable, and testament to the immersive and inclusive nature of life at Brasenose and Oxford in general.

As soon as I arrived on my first day, I was greeted by groups of welcoming student helpers, who assisted in moving my belongings into my room (somewhat complicated by my misreading of the roman numerals). Once I'd unloaded my bags, I was given lots of information about the week ahead, as well as club tickets and a freshers' t-shirt, which we were able to order in the summer from our introductory booklets. After unpacking, I said my goodbyes to my parents and went into the JCR (Junior Common Room), where most of the new first years were gathered.

I can't lie and say that this wasn't a stressful experience, however everyone was so friendly; we were all in there for a long time getting to know people (and trying to remember all their names!). The experience was made even nicer as my college mum had already come to meet me. The college parent system is comforting, especially as at least one of your parents (second year mentors) does the same subject as you, so they can offer advice, particularly in the first weeks when you are getting used to the course. Later we enjoyed our first hall dinner and I already felt like I'd been there a long time – living so close to all the other freshers in college means that friendships are fostered quickly.

The work is challenging, however it's also interesting and enjoyable. Already in my History degree, I have delved into eras that I've never studied before; the tutorial system at Oxford allows for a rich learning experience. For my course, I've already had to explore the English and Sociological sections of the library; study is not restricted or rigid according to syllabus.

Ever since Freshers' Week, the term has been full of opportunities, advertised not just during Freshers Fair, but through the Brasenose Facebook page and emails. Whether it's charity work abroad, sports or networking events, it's impossible to be left uninspired. This term, I started rowing, which has been a completely new experience. It's easy to just try it out, or there is more frequent training and competitions towards the end of term if you are more serious. Although rowing is popular, there are many other sports on offer, both at college and university level.

I've also enjoyed getting involved with access at Brasenose, assisting with school tours, showing students around the college and answering questions about university life. Not only does this contribute to Oxford outreach, but students of all ages get involved. Due to the college system, where all years live and study in close proximity, it is easy to make friends between years, something which I have enjoyed and found a nice change from school. In addition, there is the opportunity to help during the interviews period, assisting candidates in what could otherwise be a stressful few days. The fact that this is so popular in Brasenose shows the enthusiasm of its students – it is such a great environment to involved in.

Overall this term has been an amazing experience; I feel privileged to be part of such a friendly and encouraging college and I'm looking forward to doing it all again next term.
By Eleanor Dodd (1st Year History Student - formerly of Tadcaster Grammar School)