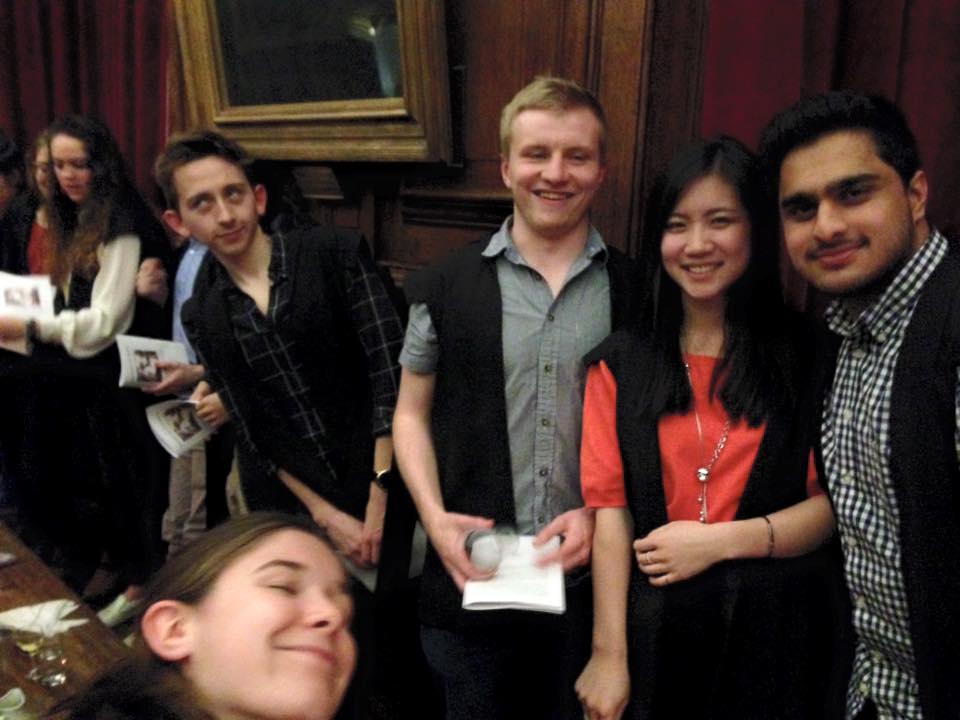 On Shrove Tuesday, Brasenose yet again played host to Ale Verses, a tradition that dates back to the good old days when the College brewed its own ale. The oldest surviving songs date back to the early 1700s but in the 21st century, Ale Verses manifests itself as a three-course meal in the Dining Hall, followed by the (optional) drinking of Ale, which is consumed while standing on the benches and singing satirical songs about the characters that live, study or work at Brasenose College. The lyrics are made up by Brasenose students, but are usually set to popular tunes. Louis Trupia (History and Politics Second Year) tells us more:
"On the 9th February, Brasenose College came together to celebrate Shrove Tuesday, the last day before lent. After a fine dinner of chicken and pancakes, the ale began to flow.
We climbed onto the tables to sing songs about Brasenose written to the tunes of well known songs. This is always intriguing as it acts as an indicator of what have been the most memorable moments at Brasenose over the last year. In particular, the felling of trees in the 'Deer Park' Quad over the New Year seems to have touched a nerve with the song "Brasenose Deer Park" written to the tune of Jerusalem. [editor's note - don't worry, new trees are due to be planted in the next couple of weeks].
We celebrated LGBTQ month again this year by flying the rainbow flag from the High Street flag pole. We celebrated this by singing; "With happy little rainbow flags adorning windows, My oh my that's pride"! (to the tune of Somewhere Over the Rainbow).
My personal favourites were the result of a Guardian article that tried to besmirch Brasenose's good access name. Elton John reached new emotional heights with Your Song renamed "Joe's Song", we sung about "How wonderful life is while he's in Brasenose".
Yet the winner of the night was a Junior Dean who will never leave, Mr Tommy Peto with his song "Junior Dean" sung to the tune of Taylor Swift's Blank Space. He cleverly split the hall into two parts with half singing the student half, and the other half (reluctantly) singing the Junior Dean part. A worthy winner.
A great night was had by all and a special thanks go to the Dean for organising such a fabulous evening, and to the Organ scholars for some absolutely excellent renditions."