Following the completion of the main structural steel frame, last week saw the metal floor decking being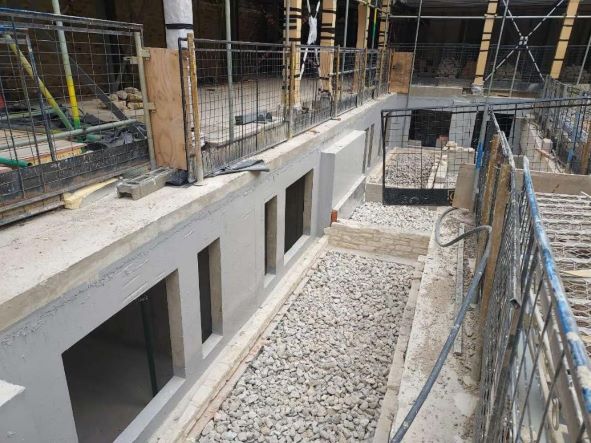 installed. The first floor is complete, and the 2nd floor is in progress.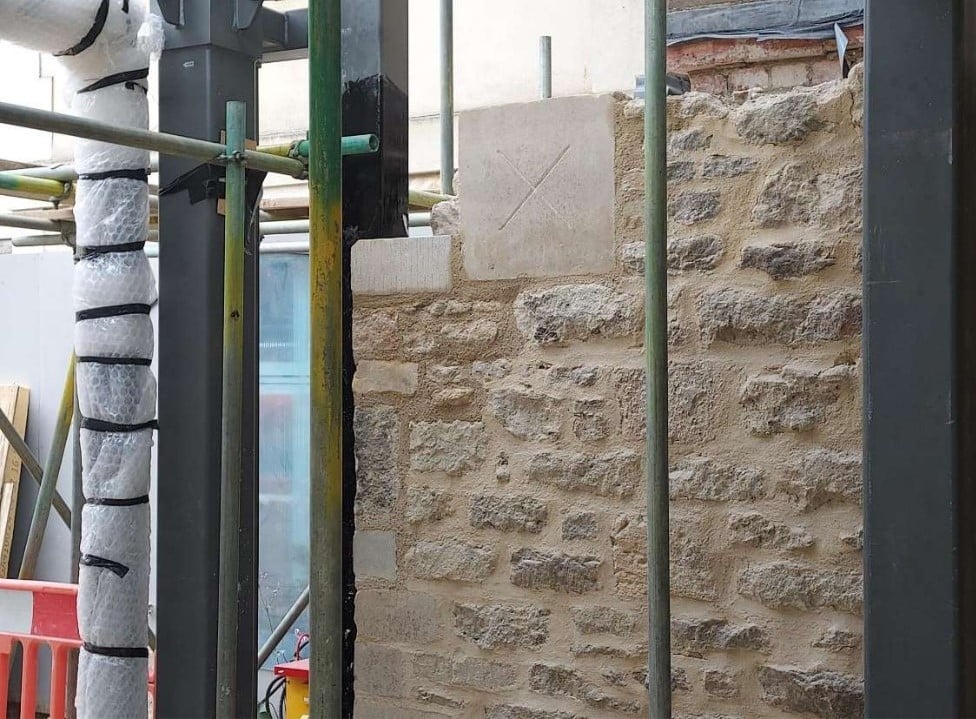 Early this week, the decking will complete, and the reinforcement can be installed prior to finally concreting the floors.
Scaffolders are continuing installing temporary handrails around, and within, the frame to allow for safe access and workspace.
Within the main lightwell, blockwork, insulation and stonework has been completed to window cill height and the backfilling of the various areas is in progress. This will continue this week together with the concrete works behind the piles and the foundations within the small lightwell.
Further inroads have been made on moving the Shoe Lane flat window. The structural work and bricklaying have been completed together with re-fixing the window. Internal making good of the plasterboard and decorations will commence today.