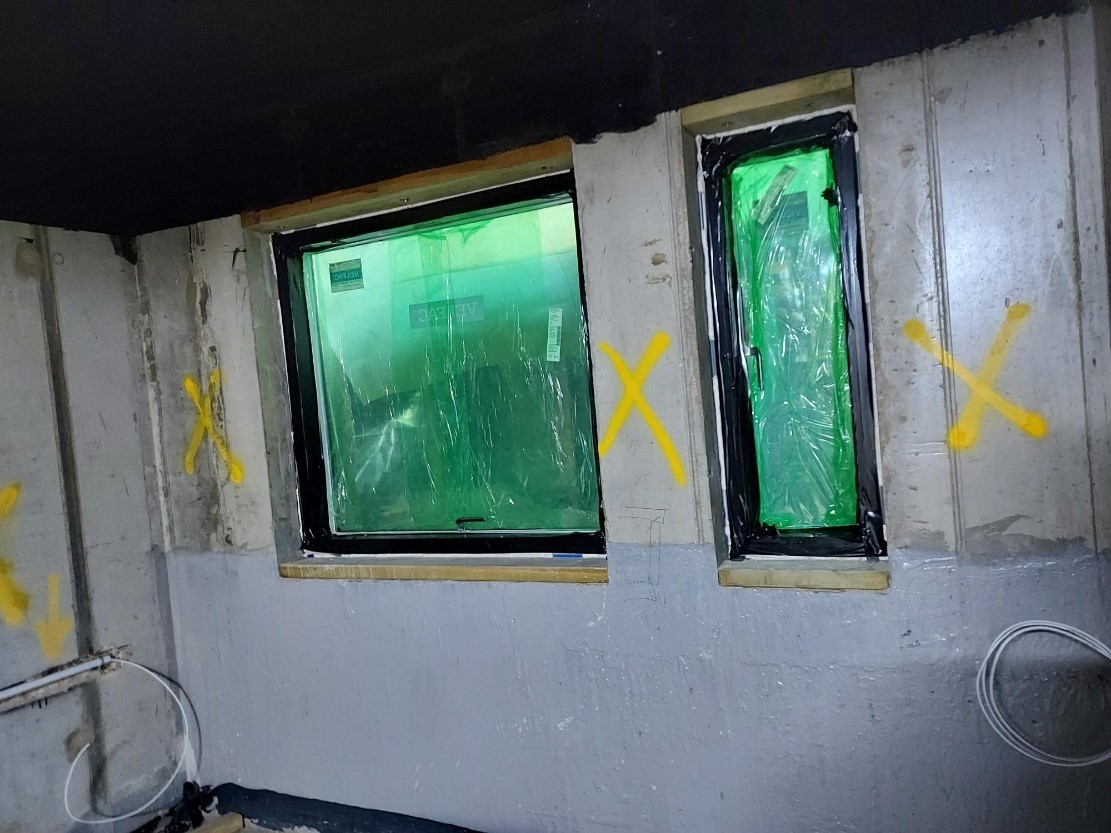 Unfortunately the rain last week hampered the external elevation works and slow progress was made though the contractor is hoping to make up time this week.
The roof coverings have progressed with more top felt covering along the east elevation and one of the ancillary roofs. The window installation has commenced in lower ground and will continue this week to help seal the building.
A temporary heating and de-humidifying system has been installed to help with drying out the building structure.
The 'hot melt' bitumen works have commenced externally at ground floor level which will allow the external cladding and aluminium frame works to be carried out shortly.
Partitioning works are generally complete to all the bedrooms and completion of the external sheathing is underway.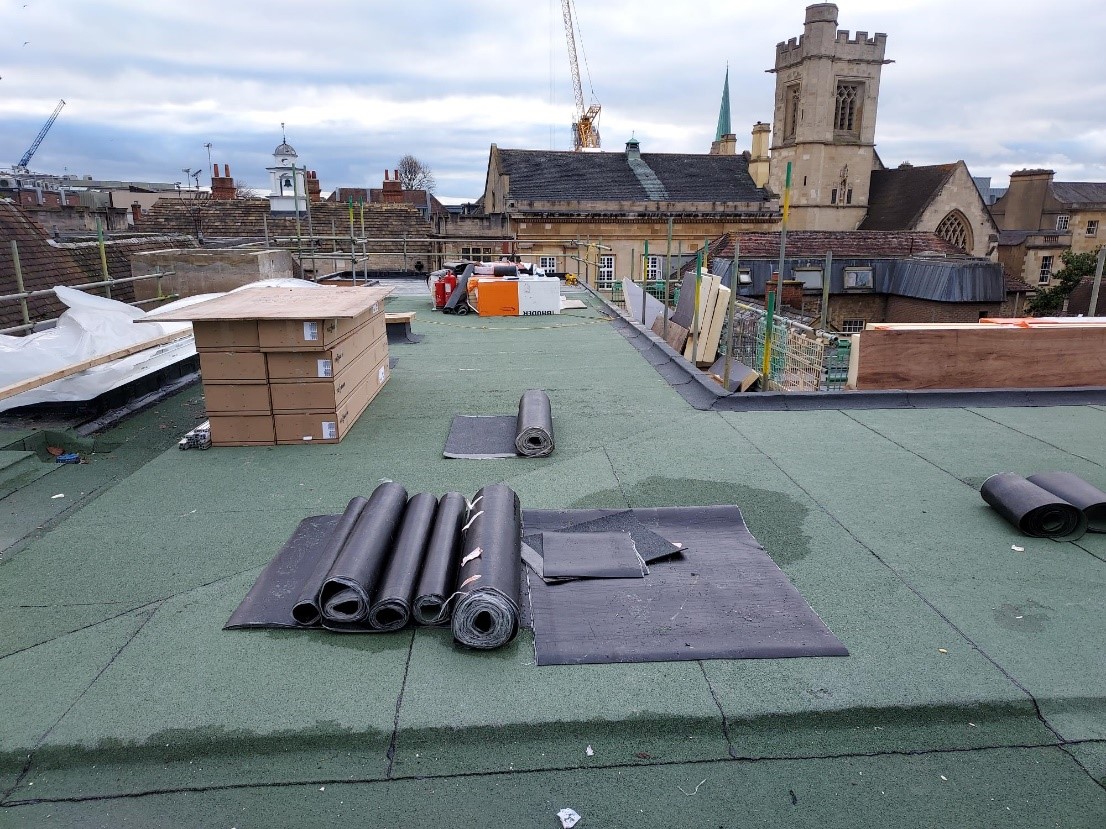 Fire stopping installation has been started to the underside of the roof voids and various penetrations will be sealed up this week upon completion of M&E works