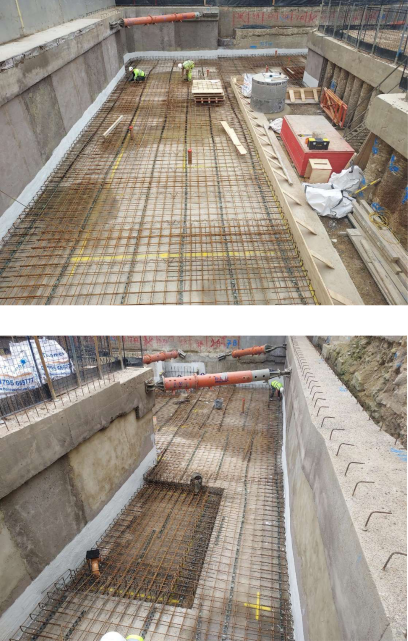 During the last 10 days a blinding concrete has been laid over the basement area to provide a clean working platform in readiness for the constructionof the basement foundation slab.

The pile draining material has been fixed between the piles and the sprayed concrete works are progressing to cover them. This is being 'ruled-off' as it cures to provide a flat surface in preparation for the water-proofing coat.

The lift pit base was also poured.

This week will see the completion of the sprayed concrete and water proofing, pouring of the basement slab and the start of the construction on the vertical concrete slabs.

There will be minimal vehicle movement this week as most of the equipment is already onsite.