Frewin Development Update - 29th March 2022
Archaeology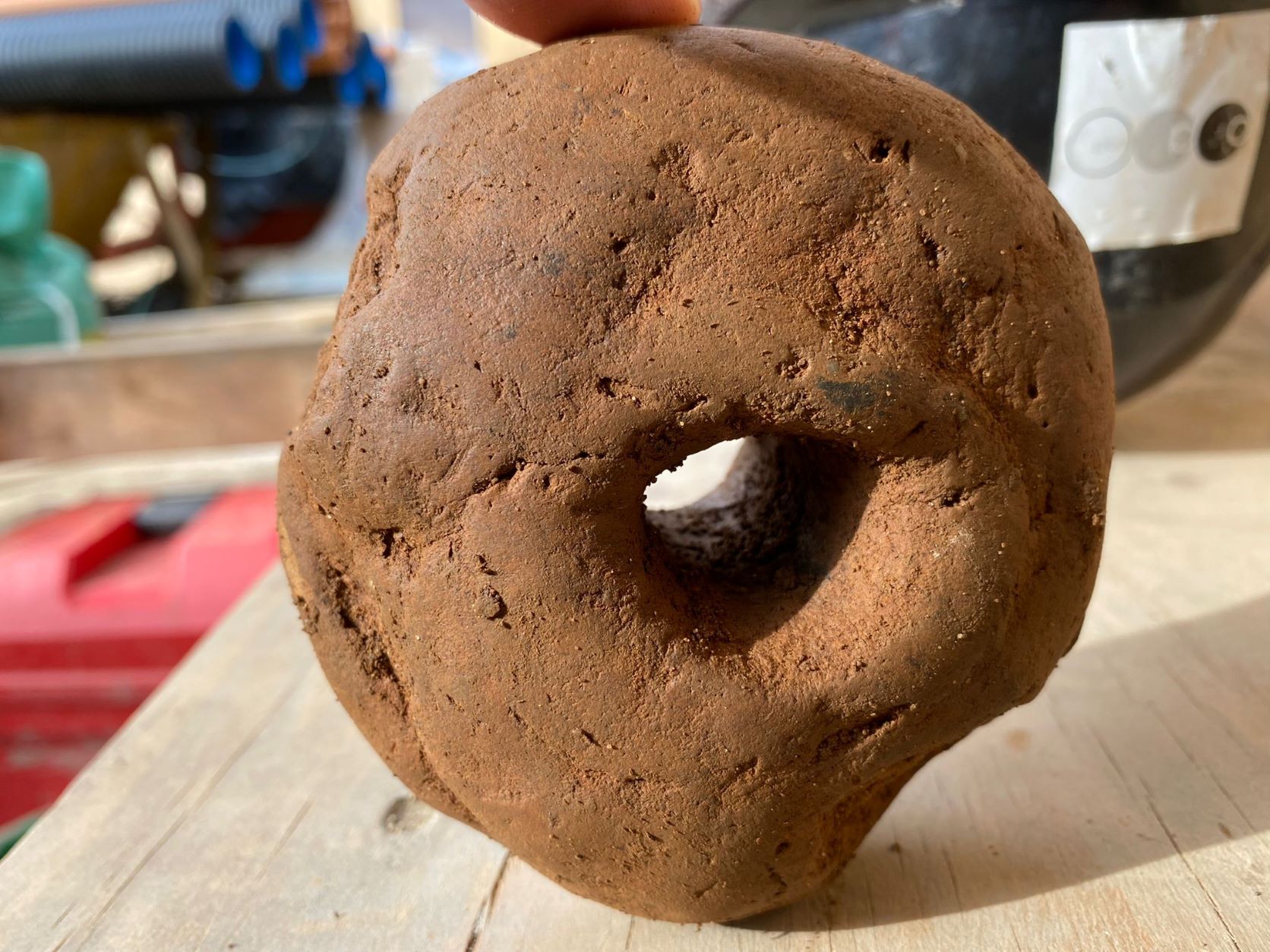 They maintain a watching brief as the in situ archaeology is protected and covered ahead of the foundation formation. Oxford Archaeology completed their extended programme of work. The main team left 18th March.
Main Contractor
A protection strategy for the in situ archaeology has been agreed with the City Archaeologist and works have started to implement this.
An initial clean and removal of excess spoil on the piles has been carried out and following straight after this the hardcore sub-base will be laid and compacted ready to accept the basement foundation slab.
Drainage works have commenced around the edge of the basement. The next step see's the spraying of concrete on the piles to make a smooth surface before the basement concrete slab and vertical concrete elements are formed.
Adjacent to Frewin Hall there are three sample panels of the possible new stonework.
[Photo of a late-saxon lom weight]