College Lecturer in Psychology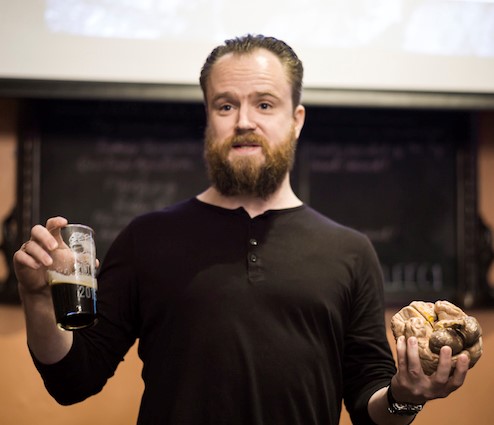 Qualifications
BSc (Glasgow), PhD (St Andrews)
Academic Positions
College Lecturer in Psychology at Brasenose and St Hugh's. Senior Research Associate, Department of Experimental Psychology.
Academic Background and Previous Positions
Research Associate, Department of Physiology, Development and Neuroscience, University of Cambridge (2005-2014)
Undergraduate Teaching Areas
Experimental Psychology / Psychology, Philosophy & Linguistics / Biomedical Science: Prelims - Intro to Psychology; Intro to Neurophysiology; Intro to Probability Theory and Statistics; Part I – Cognitive and Behavioural Neuroscience; Personality, Individual Differences, and Psychological Disorders. Part II – Neural basis of Semantic & Episodic Memory, Advanced Research Methods in Neuroscience.
Graduate Teaching Areas
MSc Neuroscience: Neural Basis of Semantic & Episodic Memory
Research Interests
The overarching theme of Martin's research is decision making with the aim to understand how the brain makes decisions by combining theoretical and computational approaches with neuropsychological and neurophysiological recording techniques. Progressing beyond the traditional focus on individual brain areas, Martin's current research utilises cutting-edge technology to record brain activity across interconnected brain regions to better understand how these areas act in unison to form decisions that guide daily behaviour. A better understanding of basic decision mechanisms is essential to understanding the aberrant decision-making processes displayed in a wide range of neurological conditions including addictions, obsessive compulsive disorder and mood disorders.
Publications
O'Neill, M., & Schultz, W. (2018). Predictive coding of the statistical parameters of uncertain rewards by orbitofrontal neurons. Beh Brain Res, DOI: 10.1016/j.bbr.2018.04.041.
O'Neill, M., & Schultz, W. (2015). Economic risk coding by single neurons in the orbitofrontal cortex. J Physiol Paris, 109(1–3), 70–77.
O'Neill, M., & Schultz, W. (2013). Risk Prediction Error Coding in Orbitofrontal Neurons. J Neurosci, 33(40), 15810–15814.
O'Neill M and Schultz W (2010) Coding of reward risk by orbitofrontal neurons is mostly distinct from coding of reward value. Neuron, 68: 789-800.
Other
Martin is from the west coast of Scotland where he attended Marr College in Troon, Ayrshire before studying Psychology and Neuroscience at Glasgow University. After graduating from Glasgow, Martin switched coasts and went east to St Andrews University to read for a PhD in Experimental Psychology, then took an orthogonal turn and headed south to join Cambridge University as a Research Associate and then Oxford University as a Senior Research Associate and College Lecturer.
E-mail